Jilin, Heilongjiang outbreak control work continues as new cases are found
By Zhou Huiying in Harbin and Han Junhong in Changchun | chinadaily.com.cn | Updated: 2021-01-25 11:28




Share - WeChat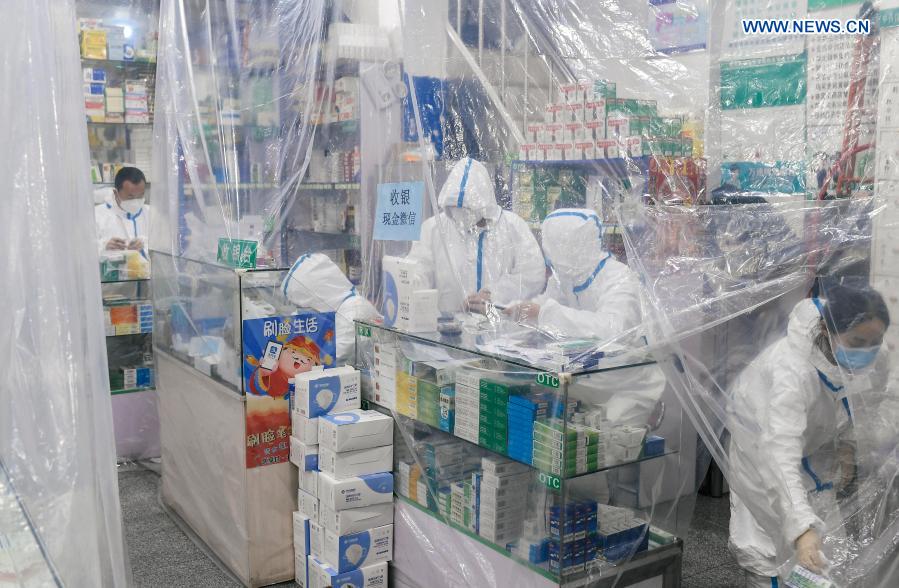 A new facility is being built in the city of Tonghua, Jilin province to function as a centralized quarantine center, with 1,186 rooms to be available after completion according to the city's epidemic prevention and control headquarters.
With an area of 48,000 square meters, the facility started construction on Jan 21 in Tonghua Bonded Logistics Center and is expected to be finished on Jan 27.
A temporary signal tower has also been set up to ensure full coverage.
COVID-19 infections have been occurring in Tonghua since Jan 12. As of Sunday, the city had reported 196 confirmed cases and 50 asymptomatic carriers.
Jilin reported 67 new locally transmitted confirmed cases of COVID-19 and five asymptomatic carriers on Sunday, the provincial health commission said on Monday.
Among them, 56 confirmed and four asymptomatic cases were detected in Tonghua.
As of Sunday, the province had reported 273 confirmed cases and 60 asymptomatic carriers in the recent outbreak that started when asymptomatic carriers arrived from neighboring Heilongjiang province.
A quarantine center with 500 beds has been put into use in the city of Gongzhuling of Jilin on Sunday, China National Radio reported.
The center was converted from a factory plant in Fanjiatun township.
Eight top officials from Gongzhuling, a county-level city under the administration of Changchun, received punishment for failing to prevent and control its COVID-19 outbreak, according to a statement from the Changchun disciplinary watchdog on Monday.
They were given various punishments, including removals from public posts and intra-Party warnings.
Heilongjiang province reported 35 new local cases and 20 asymptomatic carriers on Sunday, the provincial health commission said on Monday.
Among the cases, 18 confirmed and 18 asymptomatic carriers were detected in the capital city Harbin. Most were in some way connected to a local food company.
After receiving reports that a worker at Heilongjiang Charoen Pokphand Co Ltd tested positive for the novel coronavirus on Jan 19, the local government immediately closed the factory and conducted a comprehensive screening of its staff members and products.
"As of Monday, we have removed more than 1,400 metric tons of their products from the markets and conducted nucleic acid testing with the cooperation of the health commission and center for disease prevention and control," Li Jinsong, deputy director of the provincial administration for market regulation, said at a news conference on Monday. "Tests conducted on over 91,000 samples have been finished and nine from outer packages came back positive."
"A total of 2,434 kilograms of products involved in the same production dates had gone to the markets in the province's cities of Heihe, Suihua, Qiqihar and Daqing," he said. "We have safely sealed all products in Heihe, Suihua and Qiqihar, and tracing work for the 240 kilograms of products in Daqing is underway."
As of Sunday, Heilongjiang had reported 412 confirmed cases and 512 asymptomatic carriers cumulatively since Jan 10.
Heilongjiang reported on Saturday seven coronavirus patients had been discharged from hospital on Saturday, the first batch of recent infections. Another five were discharged on Sunday.