Beijing's rail transit to account for 56% of public transport by 2025
Share - WeChat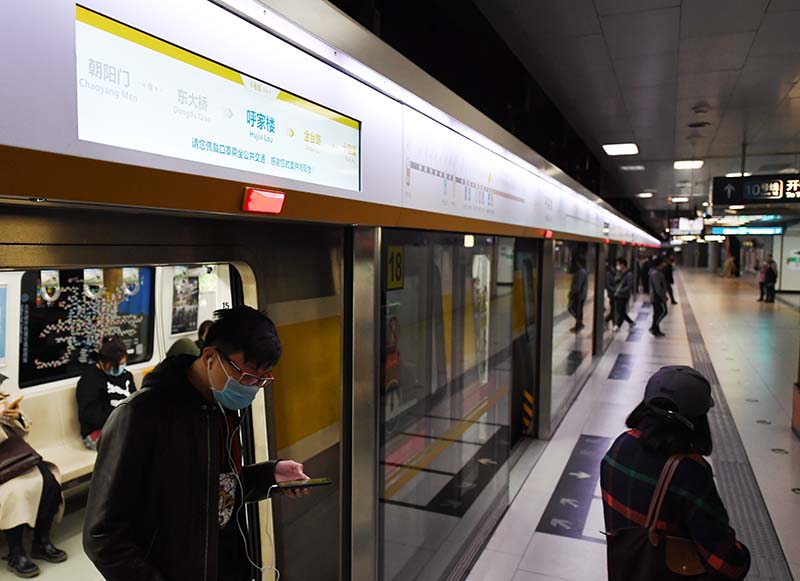 BEIJING - Beijing's rail transit lines are expected to reach 1,600 km by 2025, accounting for 56 percent of the megacity's public transport, local authorities said on Saturday.
The goal was announced in the government work report delivered by the capital city's mayor Chen Jining at the ongoing fourth session of the 15th Beijing Municipal People's Congress.
According to the report, Beijing's urban rail transit mileage reached 727 km, and another 400 km of rail lines were built in the suburbs by the end of last year.
Chen said Beijing will open seven new urban rail sections this year, adding the total urban rail transit mileage to 781 km by the end of this year.
Beijing has eyed the rail transit network as a safe, convenient, efficient, green and economical transport solution to relieve the city's congestion and reduce emissions.