Public, private platforms to fight for market pie
Share - WeChat Editor's note: Public platforms have encountered bottlenecks as the mobile internet traffic volume slows. A Shenzhen-based company sees potential in linking up customers directly with retailers and restaurants by establishing private traffic systems.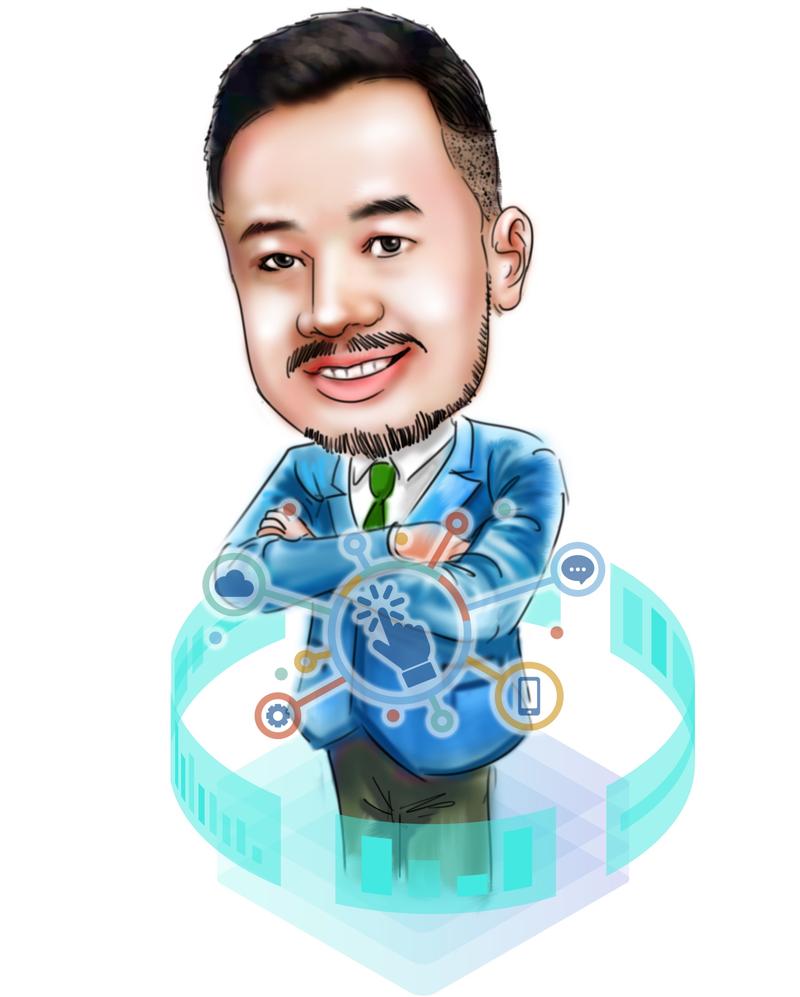 Online orders have provided a silver lining for retailers and restaurants with people still confined to their homes amid the pandemic, but they're also becoming more dependent on bigger internet platforms.
As the mobile internet traffic volume slows, public platforms have encountered bottlenecks in the growth of user numbers and user time, forcing them to tighten control of traffic, thus pushing up the cost of attracting clients for small and medium-sized retailers and service providers.
The total number of monthly active users on public platforms rose by less than 1.8 percent in the first half of last year although quarantine measures boosted screen time and online services, according to QuestMobile data.
Shenzhen-based company Yeahka proposed an alternative — linking up customers directly with retailers and restaurants by establishing private traffic systems instead of relying on public domain websites.
"The private traffic pool potential is so huge that the total market volume could be equally divided into private and public domains in future," said Yeahka founder Liu Yingqi.
"By comparison, the value of private domain traffic is not only cheap, the users, or 'fans', belong to various restaurants or retailers themselves," he said. "So, we could gather, analyze and manage our own customers."
Liu described the process as "decentralized", with each brand having its own circle of fans, and each branch of a chain brand having its own smaller community.
Public traffic platforms like Meituan-Dianping, and Koubei, Alibaba Group's local service arm, mostly charge commission fees. "Public platforms are like selling your products at a bazaar — the best location costs the most, but we could enable retailers and caterers to lure customers even if they don't go to the bazaar," he said. "The clients are truly theirs this way."
He Yixuan, an analyst with Chinese mainland research firm Analysis, agreed that the number of clients acquired from public and private channels could be balanced in future, but he pointed out the challenge is how to help restaurants and retailers stimulate continuous consumption through content design, group interaction or discounts.
To achieve the goal, Liu said curator robots for stores or restaurants could be used to manage their own WeChat groups. The curator can regularly distribute tailor-made coupons for customers in the group. Yeahka can also provide tools to set up mini-application and mini-mobile games inserted into WeChat to stimulate more interaction, consumption and recommendations to friends.
Yeahka has partnered with tens of thousands of chain food and beverage providers. For instance, its technology has helped a mainland milk tea brand to operate thousands of chatting groups with about 200 customers each.
It said the private domain traffic management system could attract hundreds of new clients to its offline stores, and about 25 percent of coupons distributed were utilized. The revenue from these coupons accounts for about 38 percent of the company's total income, while the number of regular customers has gone up by 25 percent.
Blockchain-based platform
Yeahka's blockchain technology-based coupon distribution platform, Yuehuiquan, secured approval from the Cyberspace Administration of China in October last year. The platform has become the latest and an essential part of the company's business ecosystem, including reaching out to clients, and dealing with offline digital payment and social customer relationship management.
The QR code payment service is the earliest and most pivotal sector for Yeahka. Compared with mobile payment behemoths Alipay and WeChat Pay, it focuses on enabling merchants to receive, manage and analyze mobile payment data from all platforms.
"Our mission is to empower retailers and service providers with efficiency-increasing products, with payment management as the portal, and assist them to expand," said the founder.
Liu was a pioneer in the digital payment lane as founder of Tenpay — the payment affiliate of Tencent Holdings. He left the internet heavyweight and founded Yeahka in 2011. In its Series A funding round, Tencent injected US$3.1 million.
Recalling the problems he had encountered during the company's initial stages, Liu said he had come up with the idea of a mini LED advertising screen and immediately turned it into a product, but so far, less than 10 percent of the product has been sold.
As to funding, when he was unable to find any investors on the mainland at Series B, he flew to the US and drove from the West to the East Coast by himself to knock on the doors of all investors he could contact. Finally, he won over the trust of one investor.
For startups, he believes the key is to strengthen teamwork by recruiting top professionals in each sector.
"Very few people are born product design talents and when we realize we're not, we need to rely on the team's strength," he said.
Yeahka was listed on the Hong Kong Stock Exchange last year and raked in a profit of 222.6 million yuan (US$34.3 million) in the first six months of 2020.