Centralized quarantine next 'major task' for Shijiazhuang epidemic control
Share - WeChat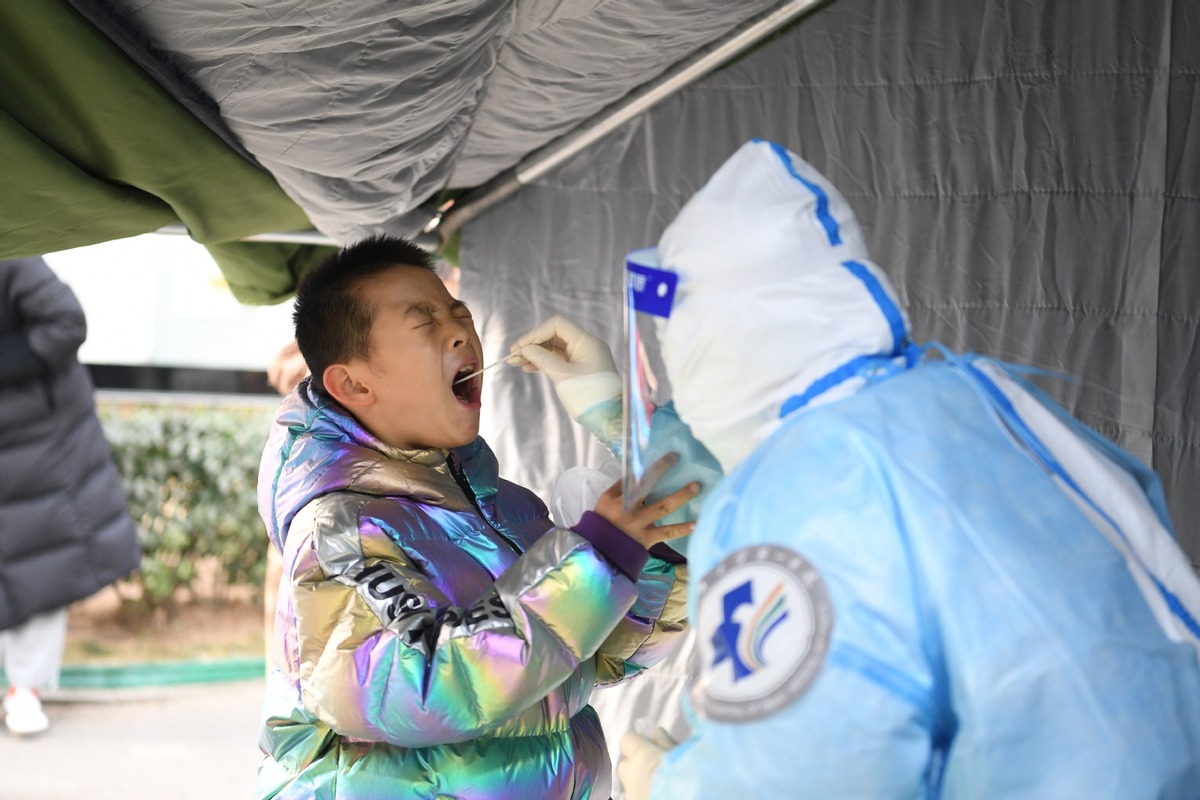 Shijiazhuang in Hebei province detected 30 positive results for coronavirus from its third round of nucleic acid testing for its over 10.25 million residents, 25 of whom were already in centralized quarantine centers before testing positive, the city's vice-mayor Meng Xianghong said on Friday night during a news conference.
"The results show the epidemic in the city has been effectively curbed," she said, adding no positive results were identified from low-risk areas during the citywide testing.
Meng added management of centralized quarantine centers will be the city's major task for the next step in the city's efforts to control the epidemic.
By Thursday, Shijiazhuang had put over 34,000 people at higher risk of infection in more than 450 centralized quarantine centers across the city to cut further spread of the COVID-19 epidemic, Meng said on Thursday.
A new facility with over 4,000 rooms is being built near the city's Zhengding county, with over 1,000 of them already finished. The first bunch of people to be quarantined in the facility will arrive on Friday night to start their centralized quarantine, according to its management organ.
The quarantined are mainly close contacts of positive results and secondary close contacts.
The city identified eight confirmed cases and no asymptomatic carriers on Friday as of 6 pm, increasing its total reported confirmed cases to 822 and asymptomatic results under medical observation to 110, Meng said. All new cases on Friday are in Gaocheng district, the worst-hit area in the province.
From midday on Thursday to 6 pm on Friday, 21 COVID-19 patients were discharged from hospital after recovery, increasing the total recovered cases in the city to 46, she said, adding 63 asymptomatic carriers have also been discharged from medical observation.