Patrolling for peace in UN buffer zone
Share - WeChat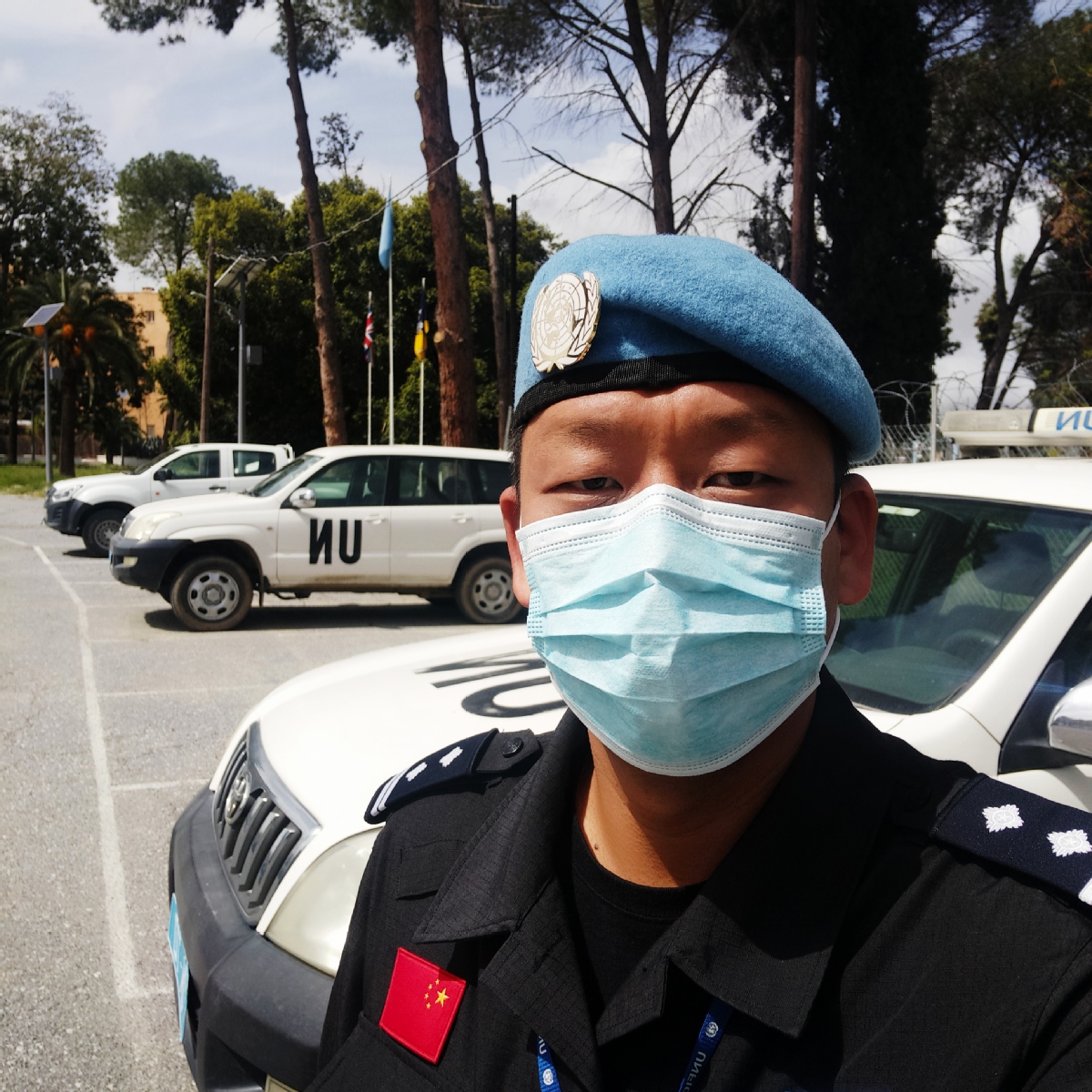 Chinese police officer faces challenges ranging from grenades to threat of COVID-19 infection in Cyprus
While his family and friends in China were celebrating New Year's Day, peacekeeper Lan Chao was informed by the UN military in Nicosia, Cyprus, that they had found a grenade in the buffer zone he works in.
Although the 39-year-old has dealt with many incidents in the United Nations' mission area since 2019, the grenade incident still gives him the shivers.
"If I had run over the grenade while on patrol, I don't dare imagine the terrible consequences," he said.
The UN police in Cyprus have been part of the UN Peacekeeping Force in Cyprus since 1964, when it was established after the outbreak of intercommunal violence in 1963. The mission was extended in 1974 after further conflict and the UN force was redeployed to patrol the United Nations Buffer Zone in Cyprus and assist in maintaining stability.
Lan is a team leader at the Ledra UN police station in sector two of the UN's Cyprus mission area, which has 14 officers and covers a buffer zone length of about 60 kilometers.
His main jobs are patrolling and preserving order, resolving civil disputes, controlling civilian access to the zone and issuing permits for farming. Lan said when he chats with the residents they are relaxed, but some are aware they live in an unsafe area as armed conflicts can arise at any time. "Whenever I patrol the buildings and streets destroyed during the conflict, I am struck by the fact that I do not live in a peaceful world, I am just lucky enough to come from a peaceful country," he said.
Since January 2015, China has sent 31 police officers to participate in peacekeeping operations in Cyprus. At present, of 69 UN police officers in the country, six are from China.