Infection risk adds to Indonesian quake woes, while UK tightens curbs
Share - WeChat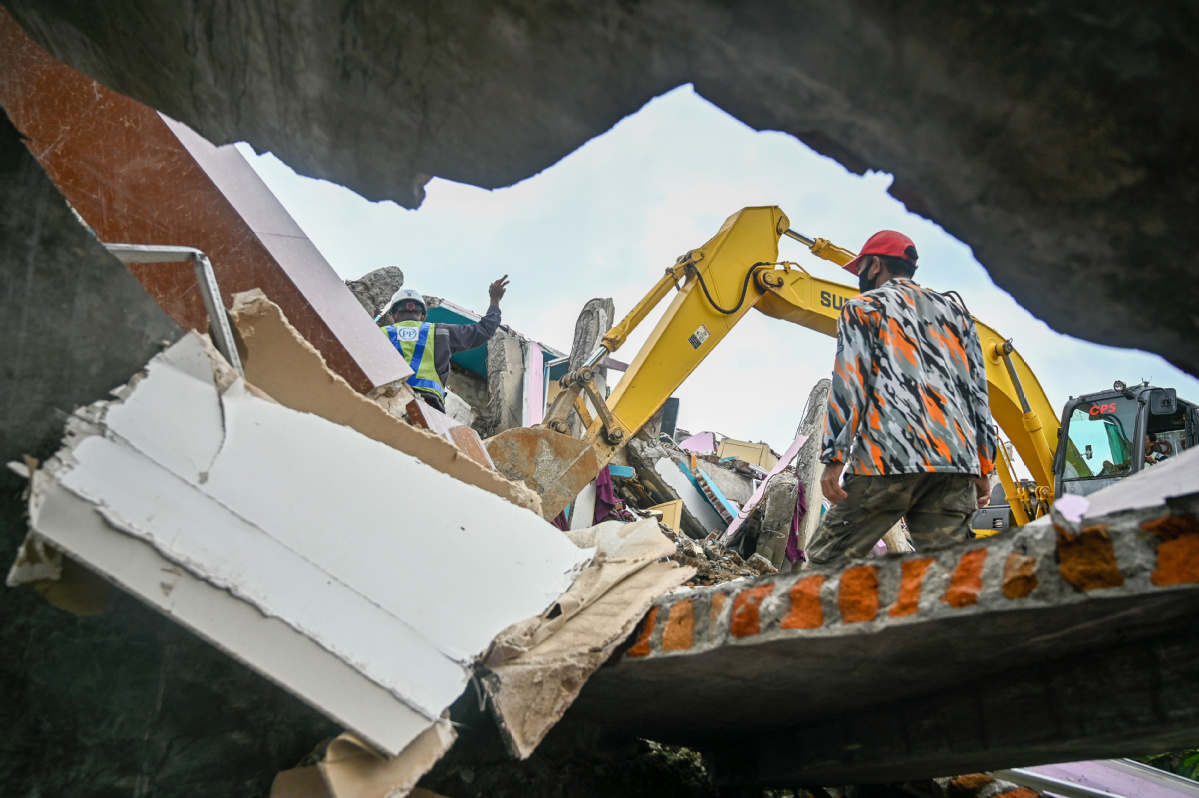 MAMUJU, Indonesia-Medics battled exhaustion and the risk of COVID-19 as they raced on Monday to treat scores of people injured by a devastating earthquake on Indonesia's island of Sulawesi.
At least 84 people were killed and thousands left homeless by the powerful 6.2-magnitude quake that struck on Friday, reducing buildings to a tangled mass of twisted metal and chunks of concrete in the seaside city of Mamuju.
The National Disaster Mitigation Agency said 73 people died in Mamuju and 11 in Majene, and about 27,850 survivors were moved to shelters. Nearly 800 people were injured, with more than half still receiving treatment for serious injuries.
Masked doctors treated patients with broken limbs and other injuries at a makeshift medical center set up outside the only one of the city's hospitals that survived the quake relatively intact.
"The patients keep coming," said Nurwardi, manager of operations at Mamuju's West Sulawesi General Hospital. "This is the only hospital operating in the city. Many need surgery but we have limited resources and medicine."
The open-air triage center was desperately short of staff. Those on hand worked frantically despite the risk of contracting coronavirus.
The disaster agency's chief, Doni Monardo, said authorities were trying to separate high and lower-risk groups. They provided tens of thousands of anti-coronavirus masks for those needing shelters. He said authorities would set up health posts at the camps to test people for the virus.
West Sulawesi Province has recorded more than 2,500 cases of coronavirus, including 58 deaths. Indonesia has confirmed nearly 908,000 cases and almost 26,000 fatalities.
Global cases surpassed 95 million as of Monday, with more than 2 million deaths, according to Johns Hopkins University.