Beijing's Daxing district has 2 new local virus cases
Share - WeChat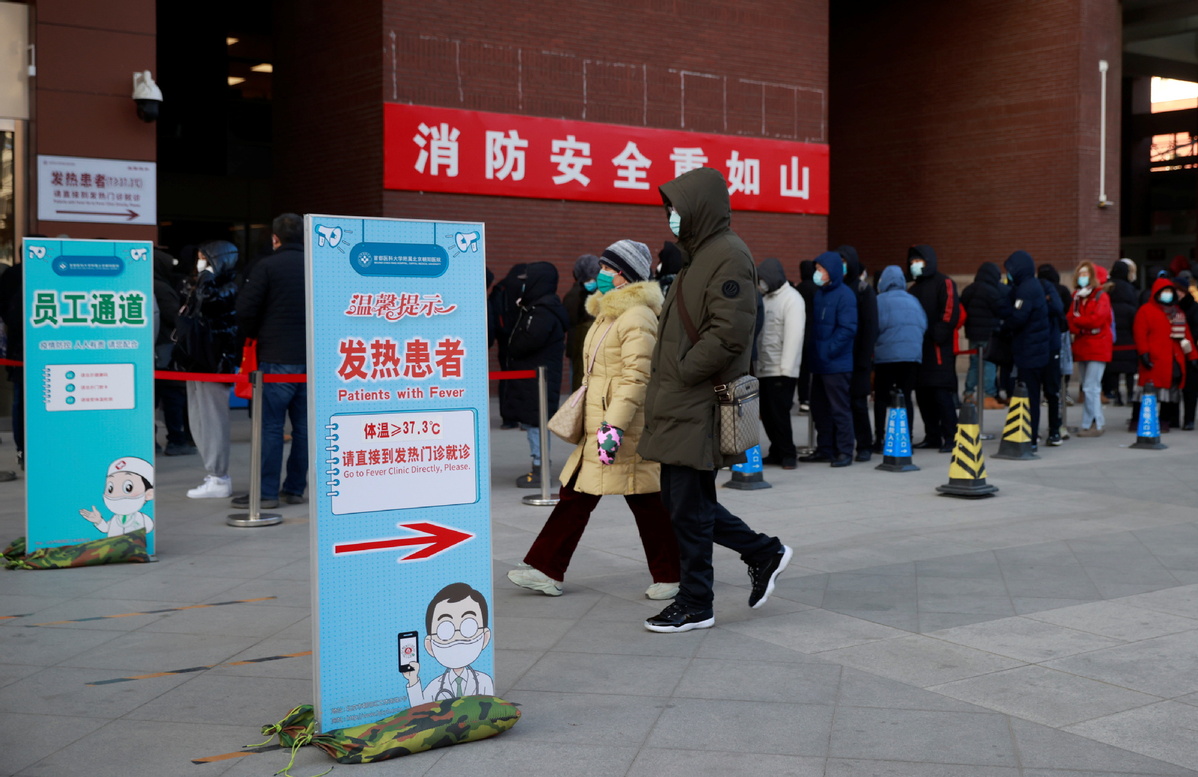 Two new local COVID-19 cases were reported on Sunday in Beijing's Daxing district, prompting implementation of strict virus control and prevention measures, officials said.
Xu Hejian, spokesman for the municipal government, said at a news conference on Monday that the city is still facing a complicated situation for epidemic control, and people should still be aware of the risks and act with caution.
In the recent weeks, local cases have been found mainly in Shunyi and Chaoyang districts in Beijing.
The two cases reported on Sunday were both living in the Ronghui residential community in Daxing.
The community was designated as a medium-risk area for COVID-19 epidemic control and prevention as of Monday, said Liu Xiaofeng, deputy director of the Beijing Center for Disease Control and Prevention.
The first patient, a 63-year-old woman, had received a nucleic acid test on Saturday at a medical institution since she had planned to leave the city, Liu said. The result came back positive on Sunday.
The other patient, a man, 46, had been tested on Sunday because he was identified as a close contact of the first patient, and the result was positive. He works in another district and usually goes to work by car. However, on Jan 11, he took subway lines 4 and 1 to go to work.
Both of the patients with confirmed cases were transported to Ditan Hospital for treatment. All 43 identified close contacts are under medical observation.
In the male patient's case, 17 close contacts were tested and all results were negative. All 597 environmental samples from his workplace tested negative and the area was disinfected.
Control measures have been implemented at the office building where the female patient's daughter works, and epidemiological investigation work is taking place.
The residential community where the two confirmed patients live has been under closed management since 3 pm on Sunday, Han Xinxing, executive deputy head of Daxing district, said at the news conference.
Authorities have started nucleic acid testing for people living in nearby residential communities and have taken environmental samples for tests in surrounding key areas.
By 3 pm on Monday, 131,235 samples from residents and 2,014 environmental samples from the community had been collected.
The school attended by the grandchild of the positive female patient has been disinfected and all of its students and teachers are subject to health monitoring at home.