Expat photographer captures Jiaxing culture in award-winning shot
Share - WeChat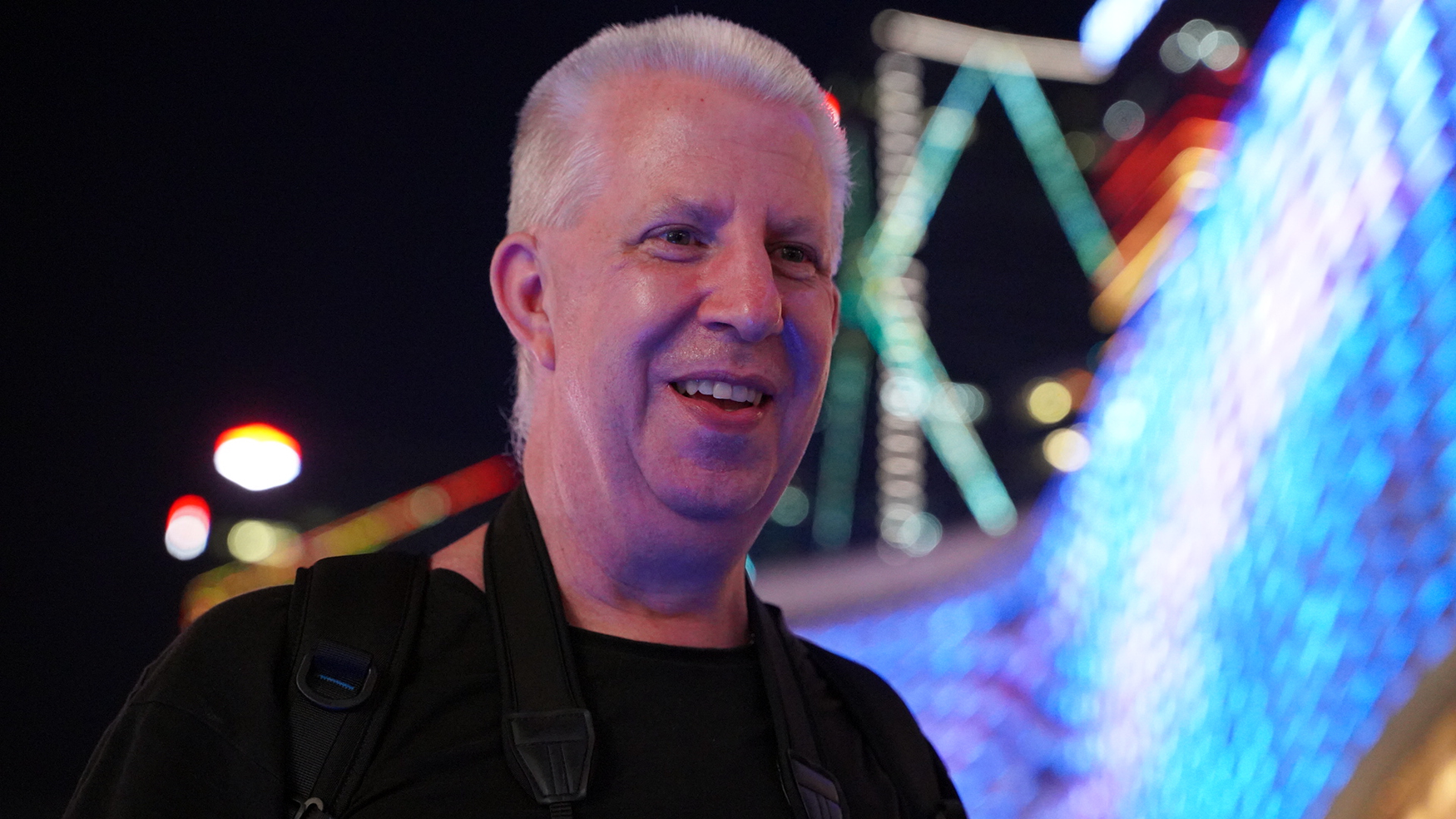 Editor's note: We have asked expats living in Zhejiang to share their stories about the province's cities where they live and work. David Colman is a 53-year-old photographer from England who moved to Jiaxing in August 2020.
When I moved to Jiaxing, East China's Zhejiang province, I spent many an hour online researching places to go, things to see. What is the city known for, what is famous, what should I be looking out for?
Some friends took me for a meal one day and we had a dish that I had not seen before, a group of crunchy heart-shaped vegetables; and without the help of our phones to translate I didn't recognize them as a type of water chestnut. Nanhu Ling (water chestnut in Jiaxing's Nanhu Lake) I was told, is very famous in the summer months and obviously grow in the city lake.
I know water chestnuts. Back in England we would have them in plenty of Chinese dishes at local restaurants and you can buy them in supermarkets in tins. But I had never seen the real thing, I just knew they grew in water and hence the name.
A short time after I saw an image of some ladies standing in a lake picking something on my neighbor's WeChat moments, "What is that?" I asked. "That's the Nanhu Ling," she replied. "Please tell me where that is, I need to go and see for myself." Very kindly she came round and showed me on a map the location of this local delicacy and informed me that next time they are picking she would let me know.
It wasn't long before I got the message. "They are picking tomorrow and you need to be there before 7 am as they do it early." As always my camera bag was ready and my alarm set for an early start as I was roughly 20 minutes away by taxi.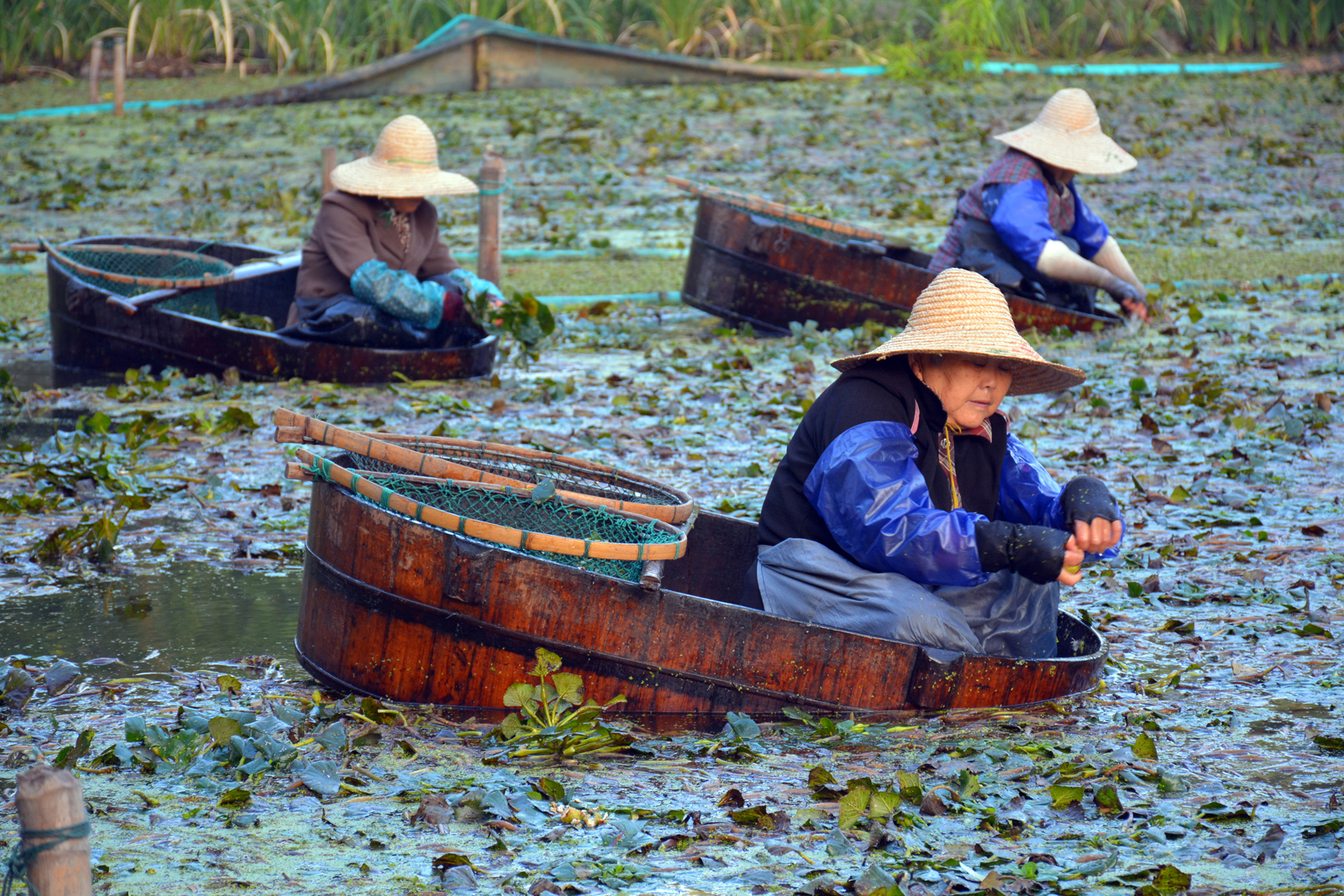 I got to the location on time and walked around to find the ladies had already started, what I wasn't prepared for was the wooden boats or barrels in which they do their work. It must be an old and traditional way to do the picking that goes back many years. What a wonderful surprise and what an experience to see these ladies at work and to take timeless photographs of the vegetables being picked.
As sometimes happens while taking photos I was approached by someone who wanted to ask what I was doing and where I was from; turned out she had spent a few years in England studying not far from my home.
This image is not only one of my favorites, it has received many comments from my social media posts as like me nobody really knew where they come from, but best of all it was a perfect entry for the Jiaxing foreigner photo competition. It allowed me to show others how I see Jiaxing, including its traditions and history. From a photographer's point of view it is a very good image – the color, composition and timing are all there as well as the subject matter.
Like almost all of my images there is a backstory which I am always happy to share. When I press the shutter button I am not making history, I am taking history, taking it and sharing it with others.
Oh, and by the way, I won joint second in the photo competition.