Chinese peacekeeper helps protect a nation's health
Share - WeChat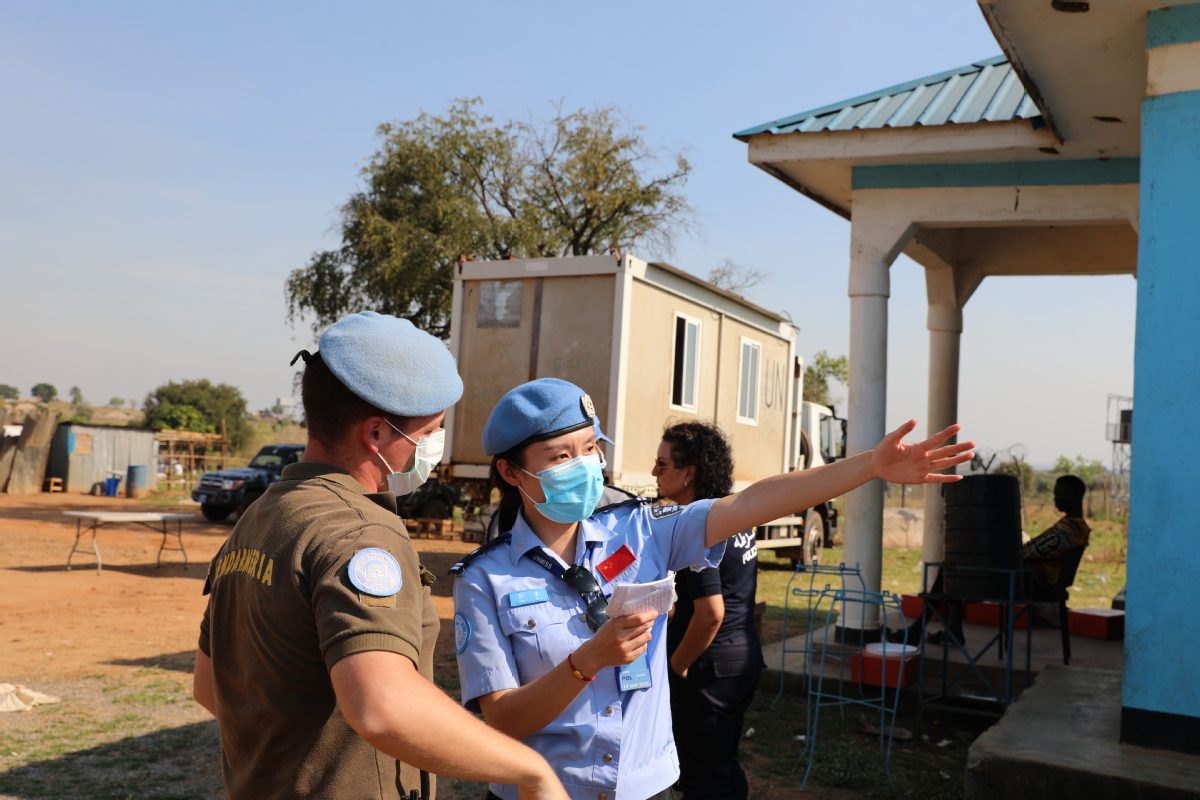 Officer in South Sudan involved in setting up COVID-19 prevention system
The threat of the coronavirus pandemic, exotic diseases and armed conflict have not deterred Liao Jie, a Chinese police officer, from working as a peacekeeper in Juba, the capital of South Sudan, over the past year.
Liao, 35, is a logistics management officer for the UN mission in the Juba area, and her main job is allocating office supplies and protective gear issued by the UN, as well as vehicle management.
An officer at the Chongqing Municipal Public Security Bureau, she applied for a job with the United Nations Police in March 2019. Liao arrived in South Sudan in December of that year after passing a series of tests including firearms, English-language proficiency and driving skills.
She wanted to try the job after seeing a recruitment notice, but she never thought she would be accepted. Her family members were shocked when they learned she would serve as a UN police officer in South Sudan for a year.
"They mainly worry about my safety as what they are aware South Sudan is chaotic and impoverished. My 90-year-old grandmother was especially worried and asks me when I will be home on every video call," she said.
Liao was supposed to return to China at the end of last year.
However, travel restrictions caused by the COVID-19 pandemic resulted in many of the replacement officers not being able to arrive on time. There were three officers in her department and one left last year.
Liao was granted a six-month extension of her stay to ensure the ongoing projects and transfer of the work proceeded smoothly.
If international pandemic control measures go well this year, she will return to China in June.
"I really miss my family. Three of my family members had operations last year, but I cannot go back and take care of them," she said.