Super-size CT scanner goes to work in Hebei
Share - WeChat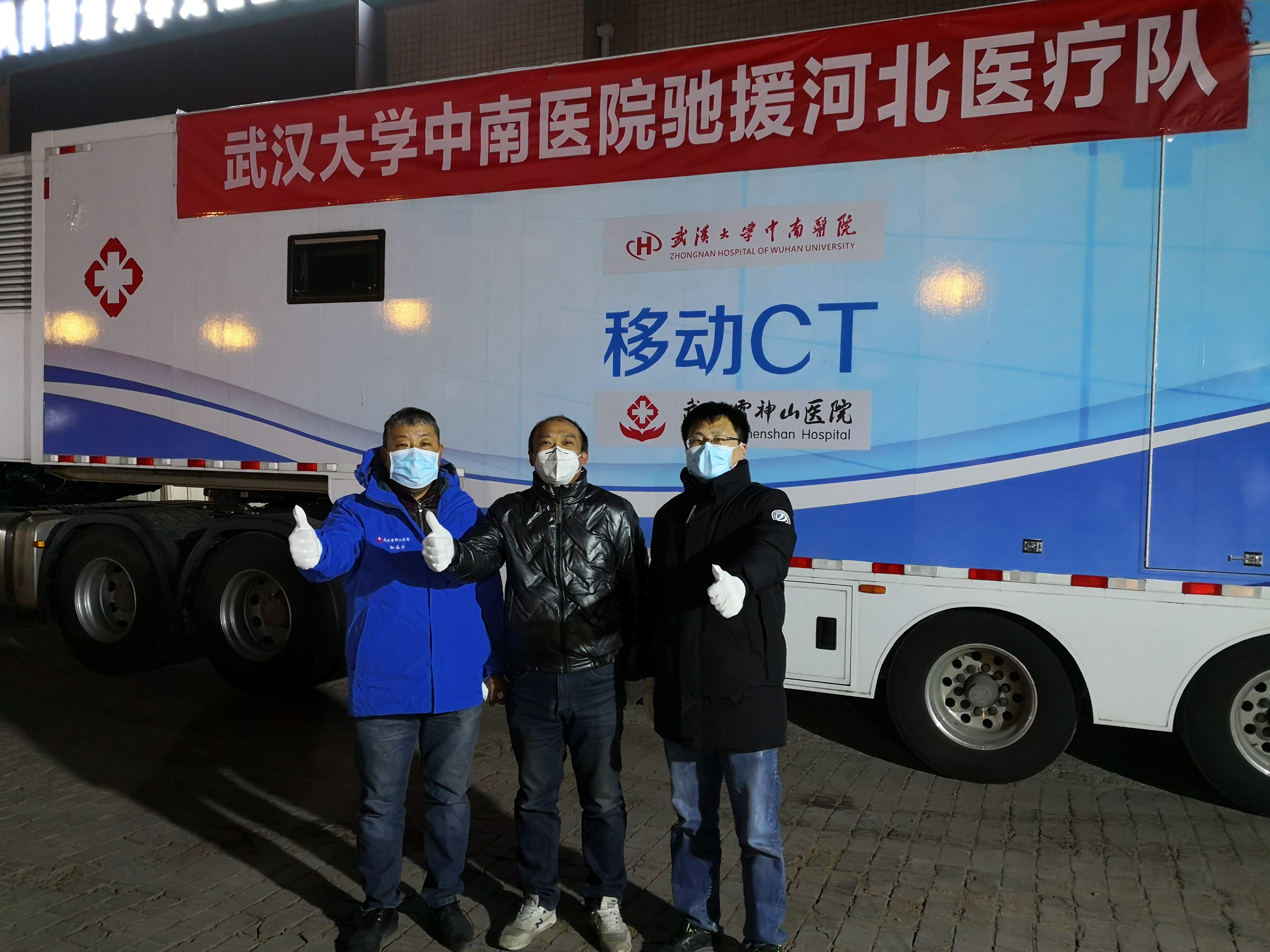 A special CT scanner from Wuhan University's Zhongnan Hospital arrived in Nangong, Hebei province,on Monday afternoon to assist the city's efforts to identify COVID-19 cases.
The mobile CT unit is about 15 meters long 4 meters high and weighs in at 23 metric tons. It left Wuhan on Sunday night and arrived in Nangong after a 20-hour drive.
According to Ye Naili, a doctor at Zhongnan Hospital, the scanner is equipped with remote operating capabilities and an imaging system assisted by artificial intelligence. Doctors can check results from a distance.
The device is expected to complete 300 CT scans per day.