Medical journal study looks at COVID-19's long-term effects
Share - WeChat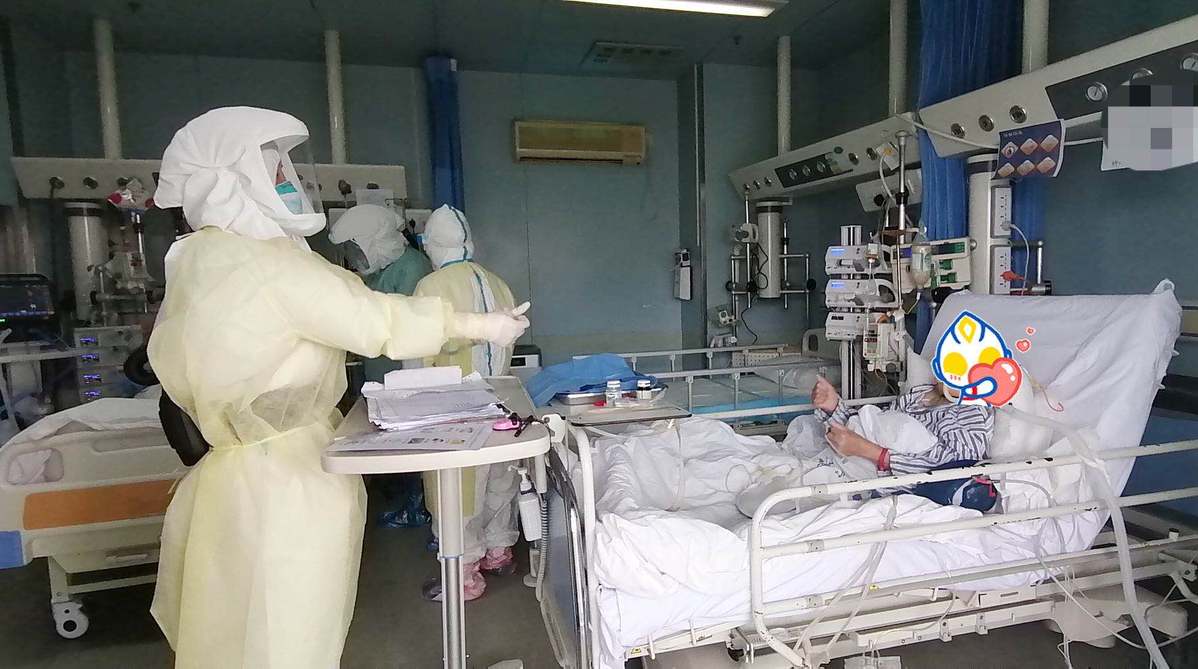 Around 76 percent of discharged COVID-19 patients were found to have at least one ongoing symptom six months after falling ill, with fatigue, muscle weakness and sleep difficulties being the most common, according to a Chinese study published in the medical journal Lancet on Saturday.
The study, which monitored 1,733 patients discharged from Jinyintan Hospital in Wuhan, capital of Hubei province, is the largest and longest examination of COVID-19's long-term effects to date. Its findings suggest that symptoms related to COVID-19 can last longer and in a higher proportion of patients than previously thought.
The study found more than 50 percent of patients had residual abnormalities in their chest imaging, and about 13 percent of patients whose kidney function was normal while in the hospital had reduced kidney function in follow-up exams.
Blood antibody tests of 94 formerly severely ill patients revealed that the levels of neutralizing antibodies were 52.5 percent lower after discharge than at the height of their infection. This raised concerns of possible reinfection, the study noted. However, experts point out that the sample size for that finding is smaller than needed for definitive answers, so how antibody levels can change over time for most patients remains to be seen.
While similar studies done in the United States and the United Kingdom also painted a puzzling picture for COVID-19 "long-haulers", authors of the Chinese study stressed that only 2 percent of their sampled patients said they had difficulties doing daily activities due to ongoing symptoms, meaning most of the discharged patients appeared able to resume their normal lives.
Cao Bin, one of the key scientists behind the study, said in an online interview on Saturday that the purpose of their research was to raise public awareness about recovery prospects for COVID-19 patients and highlight the need for post-discharge care. It is still unclear whether many of these persistent symptoms are directly caused by the disease or other underlying health issues, Cao said.
Huang Chaolin, vice-president of Jinyintan Hospital who recovered from COVID-19, said in the interview that recovered patients may experience coughing and shortness of breath shortly after being discharged from the hospital, but these symptoms can lessen with time and may eventually disappear.
For patients with issues such as fatigue, muscle pain and weakness, rehabilitation exercises can help with the recovery process and the issues may resolve over time, he added.
As for dealing with anxiety or depression, which was reported among 23 percent of patients in the study, Huang suggested psychological therapy including counseling, as these mental issues may be the result of the neurological effects of the disease as well as societal misunderstanding and stigmatization.
In a Lancet commentary on the Chinese study, foreign scientists said it is rather surprising to find that some COVID-19 patients with good kidney health experienced lower than standard kidney function measured by the rate at which their kidneys are cleaning their blood, a key indicator of renal health.
However, they highlighted that this finding should be treated with caution as the method used by Cao's team was not ideal to accurately assess renal function.
Fred Pelzman, an associate medical director of Weill Cornell Internal Medicine Associates, a hospital in New York that was not involved in the study, said the experience of patients in China is similar to what has been seen in the US.
"It certainly is compelling evidence that there are a lot of people with a lot of persistent symptoms," he told STAT news, a health-oriented news outlet based in the US.
"We're seeing in our post-COVID recovery clinics that people are coming in with cardiomyopathy and neuropathies and cognitive changes. This is just a virus our body hasn't seen before that has an enormous inflammatory response, so it's not surprising that every organ system is upset."