2nd COVID-19 wave spreads at alarming rate in South Africa
Share - WeChat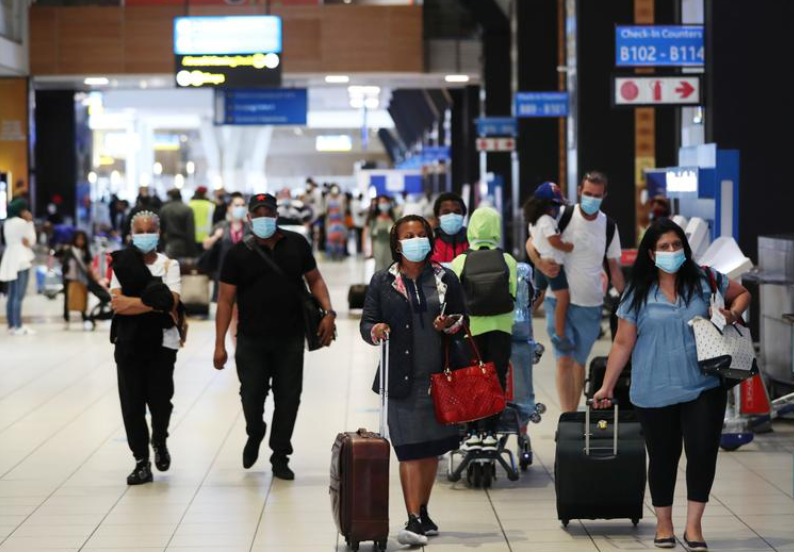 The rate of new coronavirus infection cases and deaths in South Africa-the most affected country in the continent-is alarming, as the country continues to struggle with the second wave of the pandemic fueled by a new variant of the virus that has been termed as highly transmissible.
This trend continues to be observed even after the government introduced new measures on Dec 28, including banning public meetings and the sale of alcohol, and making mask wearing mandatory.
According to Dr Zweli Mkhize, the minister of health, the country reached a grim milestone on Jan 7 after recording more than 21,000 new cases and 844 deaths over a 24-hour period.
Gauteng is the most affected province having recorded a total of 333,842 infection cases as of Jan 10, translating to 27.1 percent of the total tally. It is followed by KwaZulu-Natal with 252,115 cases at 20.5 percent, and Western Cape with 241,001 cases at 9.6 percent.
As of Jan 10, the second biggest economy in Africa has recorded a total of more than 1.2 million COVID-19 cases and 33,163 deaths.
Eastern Cape province has recorded the highest number of deaths, standing at 8,739 as of Jan 10, followed by Western Cape with 8,187 and Gauteng with 6,170.
The Steve Biko Academic Hospital in capital Pretoria is already overwhelmed with coronavirus patients, with most of them being sicker and requiring critical care.
In a statement on Jan 10, the Gauteng Department of Health said there has been a sharp increase in the number of coronavirus patients since December.
The department said some of the patients arrived in groups, putting serious pressure on the facility.
"Some of the patients are coming from private facilities because of lack of space, while others are self-referred from other provinces such as North West, Mpumalanga and Limpopo," the statement read.
Just like Steve Biko hospital, the Tshwane District Hospital is also under pressure especially with regard to patients that require immediate specialist attention. The two hospitals were converted into strictly coronavirus treatment facilities early last year.
The statement by the department followed photos of Steve Biko hospital on social media, showing the fully packed hospital with some patients being treated in the parking area.
Senior government officials have not been spared by the virus either. Between Jan 5 and 9, three deputy ministers have been hospitalized or quarantined at home after contracting COVID-19.
David Mahlobo, deputy minister of water and sanitation, and Obed Bapela, deputy minister of cooperative governance and traditional affairs, are serving quarantine in their homes after testing positive for the coronavirus on Jan 9 and 7 respectively.
Bapela urged all South Africans to play their part by continuing to observe all health protocols such as regularly washing or sanitizing their hands, wearing face masks that cover both the nose and mouth, and practicing social distancing at all times.
Elizabeth Moloi, deputy minister of employment and labor, was hospitalized on Jan 5 for the coronavirus and is recovering well.
Meanwhile, the South African government is working hard to secure vaccines at the soonest possible.
In a briefing on Jan 7, Health Minister Mkhize said the country will be receiving 1 million doses of the AstraZeneca vaccine in January and another 500,000 doses from the Serum Institute of India in February.
"The acquisition has been done directly by the Department of Health," Mkhize said. "This strengthens the credibility of the process as all the negotiations and payment issues are managed directly by the government with the manufacturer."
He said the ministry will be engaging all relevant stakeholders in order to ensure efficient and effective rollout of the vaccines for health workers.
"We urge the public to be patient with us as we continue to engage manufacturers. Our commitment remains to save and protect the lives of our people," Mkhize said.
"We therefore call on all South Africans, members of the public, political parties, business, labor, nongovernmental organizations, community leaders and members to work with us as we start this historic process."