Reciprocity currency of China becoming world's largest economy
Share - WeChat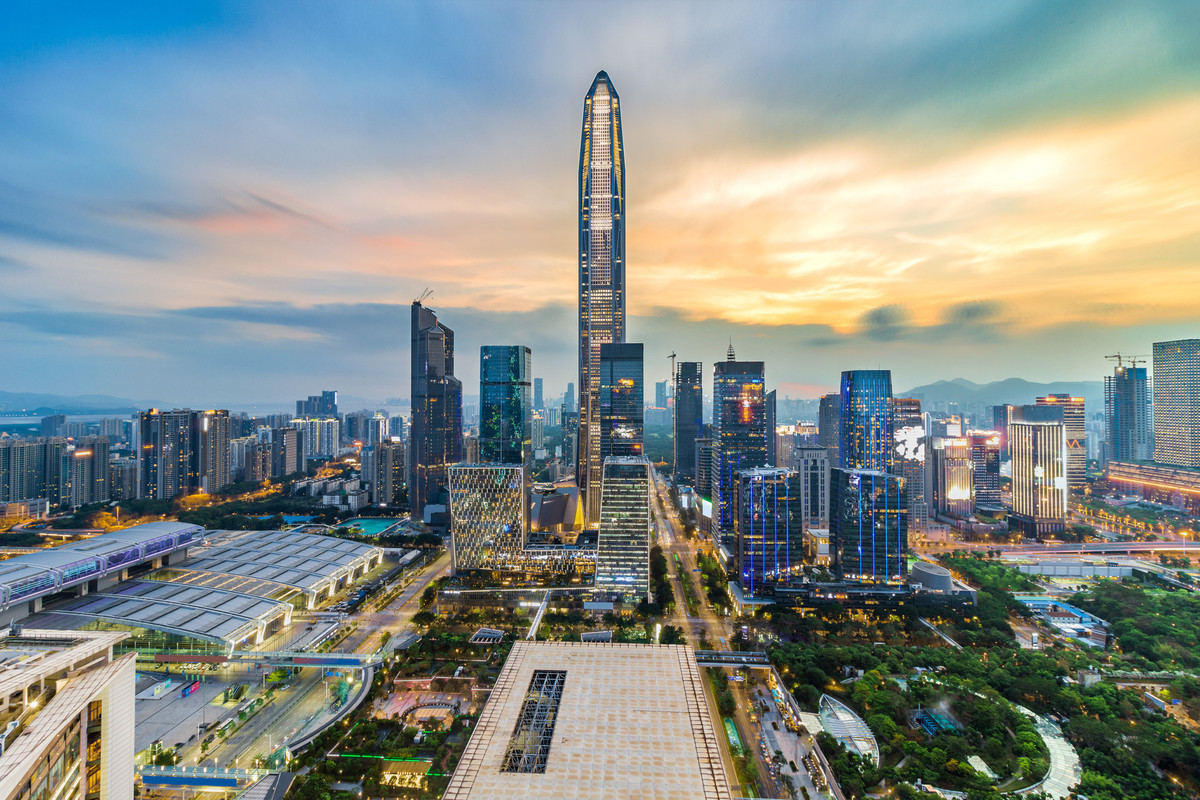 It's a resolution of multilateralism and it's certain. China is fast becoming the world's largest economy and the world looks to China. Western media outlets and think-tank organizations anticipate this change.
Offering great hope for 2021 and five years earlier than previously forecast, research institutes like the UK's Centre for Economics and Business Research (CEBR) are confident that China will overtake the United States to become world's largest economy by 2028.
There are good reasons for this long-anticipated development. China was the only major global economy that expanded in 2020. It dexterously contained the COVID-19 pandemic to boost its growth without implementing economically repressive lockdowns, like those in Europe and the United States. Compared to the US and Europe, China also avoided an economic recession last year and is anticipated to grow by 2 percent this year.
This does in no way mean that China got here due to the global pandemic or corresponding economic fallout in the West. Long before the pandemic, China had already become a high-income and free market economy in all areas, particularly in foreign direct investment (FDI) and high-tech, with advanced manufacturing.
The Asian economic giant has fast moved forward in tech and e-commerce or online spending. Its market is now far bigger and more creative, with tech firms blending e-commerce and social media to become online-shopping razzle-dazzle for digital consumers. Also, China is at the frontier of regulation where global consumer businesses look to China to spot new trends and practices.
Expect these win-win trends to continue, because China is doing everything it can to improve its relations with the world's consumer businesses, particularly those in the US and Europe. The ball is now in the West's court, despite the escalation of some tariffs and grievances. All sides ought to be partners in order to restabilize their pragmatic and mutually beneficially relations in 2021.
This is precisely what the political classes in Beijing and Europe have done without trading away their national interests and despite the lack of Washington's conciliatory tone. The healthy starting point is that Beijing and Brussels have finalized an investment agreement dubbed the EU-China Comprehensive Agreement on Investment (CAI). The sweeping deal is there to rebalance trade, despite Washington's baseless claims that it could be counterproductive.
China and the EU are open for business and are attached to "reciprocity, level playing field and values." The plus point is that the CAI will also stimulate the world's post-pandemic economy recovery, while promoting global trade and investment liberalization. After a blockbuster 2020 during which stock listings of Chinese firms dominated the rankings, the deal will equally promote sustainable development, improving market access for EU investors across sectors including health, financial services and electric vehicles.
Like many other deals with many other international partners, the sweeping mutual investment agreement between China and the EU is in no way intended to damage the transatlantic cause or harm Brussels' relationship with the incoming US administration, which has also expressed a desire to work closely with Beijing on issues related to bilateral trade. In Beijing and Washington, the political classes have already welcomed consultations to destabilize bilateral ties as the most effective way to counter trade bans and common concerns about economic practices.
In line with Chinese law and international practice, the Asian superpower considers Europe and the United States as strategic partners and not systemic rivals. On balance, relations ought to be based on pragmatic cooperation, mutual trust and common good, and not ideology-driven forces, contradictions and conflicts that seek to flip this new chess board.
The incoming US administration stands to win if it also stops politicization of ties, seeing China through an ideological prism, and brings intellectual property to the table. This needs to include allowing American companies and universities to share intellectual property and create new products with companies from China.
Thinking big, economic cooperation between China and the Western Europeans, who are generally delighted by the change in Washington, is in the interests of the US government and people. China will soon become the world's greatest economy and the West's largest trade partner. It seeks to repair the damaged relationship with the US, as well.
It is high time that the incoming Washington establishment acquired a clear understanding of the nature of Sino-American relations based on rules-based international order and multilateralism. In doing so, President Joe Biden's administration is expected to roll back the Trump administration's lopsided approach to business as well as disastrous campaign to challenge China's companies and technology industry (semiconductors and next-generation 5G mobile networks) through painfully blunt instruments of sanctions. The time is now to adopt the right approach to handle bilateral relations with its largest trade partner.
With certainty, the message should be amplified by now: China is not only open for business but also for dialogue, with no intention to seek a stronger position in trade and diplomatic talks. The Biden administration has the option to go for a fair and trust-based partnership based on global governance and reciprocity in dealing with Beijing. In 2021, the best play is collaboration.
It goes way beyond asymmetry that mistrust, unilateralism and trade wars have consequences. China is working in all directions with the EU and other countries. China's wins are piling up and it is willing to get the US on board with its explosive growth, as well. The utility of bilateral treaties and institutions are already there. And if there are issues of concern in certain areas, they could easily be resolved through dialogue and mutual understanding. That spirit reigns supreme in Beijing.
The author is a London-based journalist, a guest contributor in print, radio and television, a documentary filmmaker and a member of the Writers Guild of Great Britain.
The opinions expressed here are those of the writer and do not necessarily represent the views of China Daily and China Daily website.
If you have a specific expertise and would like to contribute to China Daily, please contact us at opinion@chinadaily.com.cn , and comment@chinadaily.com.cn
Most Viewed in 24 Hours
China Views