Climbers aiming to reach for new heights
Share - WeChat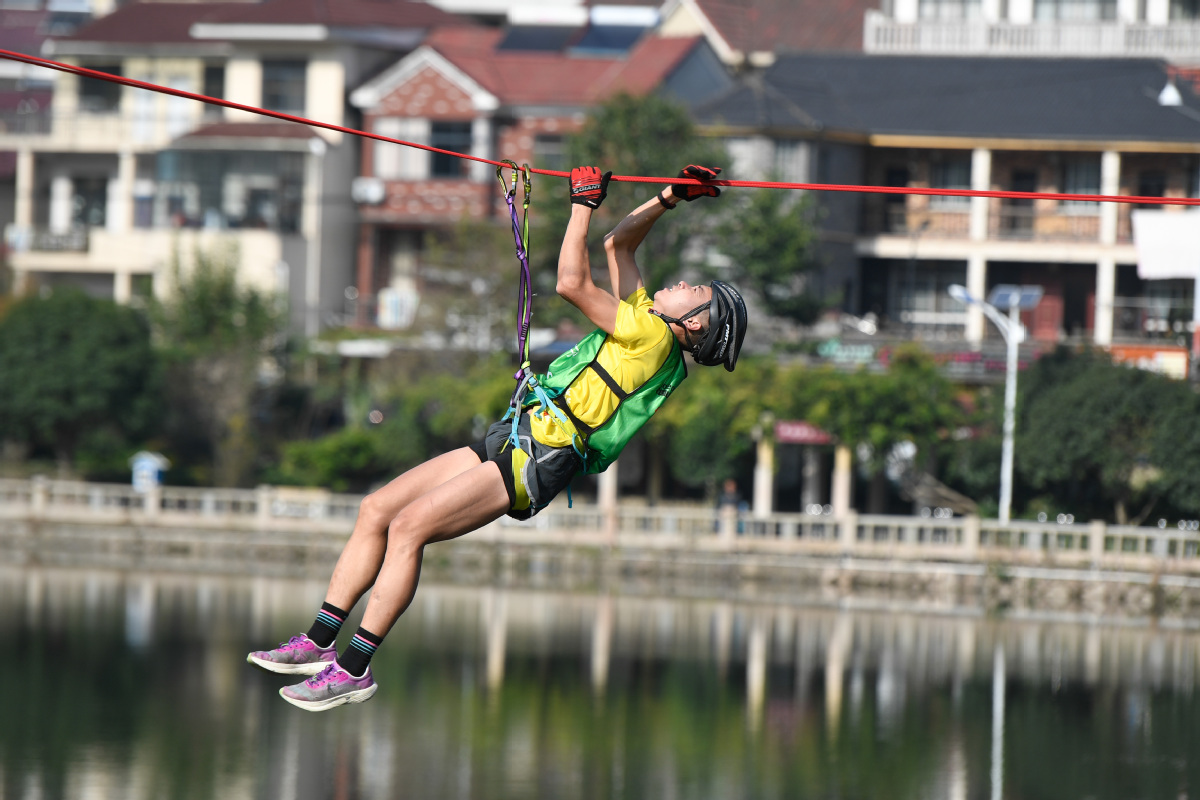 Internet search giant Baidu recently unveiled the top 10 online catchphrases for last year.
One of them, "Do you dare to climb mountains with me?", which comes from the popular online drama The Bad Kids, shone the spotlight on Liufeng Mountain in Guangxi Zhuang autonomous region, where the production was filmed.
With the pandemic largely under control in China, people are paying more attention to their health by resuming activities such as hiking and mountain climbing.
The emergence of outdoor sports in the country dates to the late 1950s, and in 1960, Chinese mountaineers first conquered Qomolangma, known as Mount Everest in the West, from the north face.
With preferential government policies launched to boost the sports industry, outdoor activities have been integrated with tourism and have developed rapidly in recent years.
The Chinese Mountaineering Association has been working hard in fields such as talent training, outdoor rescue work and infrastructure-building. Some 400 mountain climbing clubs in China are registered with the association.