Trade pact puts Africa on cusp of a new era
Share - WeChat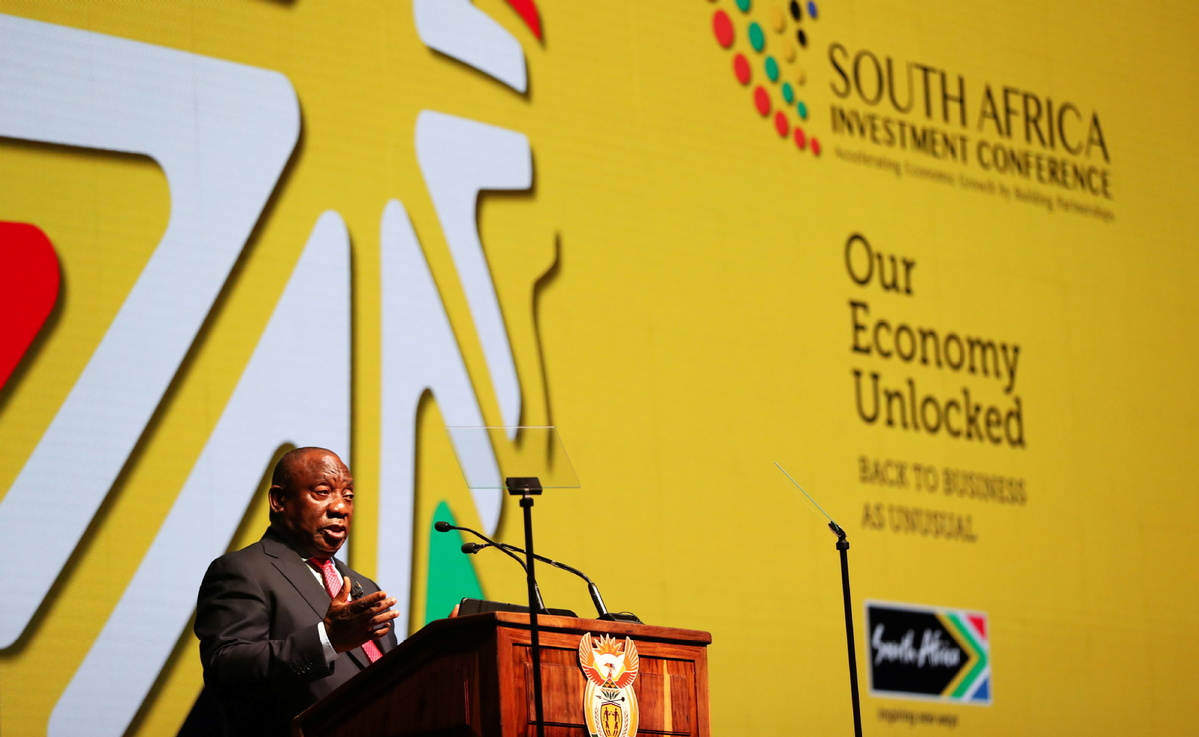 Start of 54-nation bloc promises to transform continent, leaders say
Africa stands on the cusp of a new era in its economic development now that an ambitious free-trade agreement has got underway, South African President Cyril Ramaphosa said.
Ramaphosa, who is the current chairperson of the African Union, was among the leaders hailing the Jan 1 start of the African Continental Free Trade Area, or AfCFTA. The pact has been signed by 54 countries across the continent. The deal unites the countries in an estimated $3 trillion market and is projected to help realize more than $84 billion in untapped intra-African exports, according to the African Export-Import Bank.
Ramaphosa said he is filled with a great sense of pride at the steps taken by the African Union to get to the start of trading under the agreement.
"The African Continental Free Trade Area will fundamentally change the economic fortunes of our continent," he said.
"I call on the entrepreneurs of our nations to seize the abundant opportunities that this historic development will present to explore new markets and build new partnerships."
Moussa Faki Mahamat, the chairperson of the African Union Commission, said the founding fathers of the Organization of African Unity had always wanted to create an African common market. The OAU was the predecessor to the African Union.
Achievement witnessed
"2020 … witnessed progress in a number of key projects, including the approval of the new AU Commission operational structure in line with the institutional reform agenda of the union, and the operationalization of the AfCFTA Secretariat in Accra, Ghana, in anticipation of the launch of trading for the African Continental Free Trade Agreement in January 2021," Mahamat said in new year greetings.
In a webinar to mark the agreement's start, Wamkele Mene, the secretary-general of the AfCFTA Secretariat, said the agreement should not just be a trade agreement; it should be an instrument for Africa's development.
"We have seen the World Bank produce a report that projects that by the year 2035, if we implement this agreement effectively, we have the opportunity to lift out of poverty 100 million Africans," Mene said.
"And the majority of these 100 million Africans that will be lifted out of poverty are women in trade. It will be the opportunity to close the gender income gap, and the opportunity for SMEs to access new markets.
"In 2020, COVID-19 demonstrated that Africa is overly reliant on global supply chains, and when these global chains are disrupted, Africa suffers. When these global chains are subdued, we know that Africa suffers."
He added: "So we have to take active steps to make sure this industrial development is accelerated and the AfCFTA and the launch of trading today are the first steps we take into that direction."
Eritrea is the only African country that is not part of the trade agreement.