Xi pays tribute to the nation's people in New Year address
Share - WeChat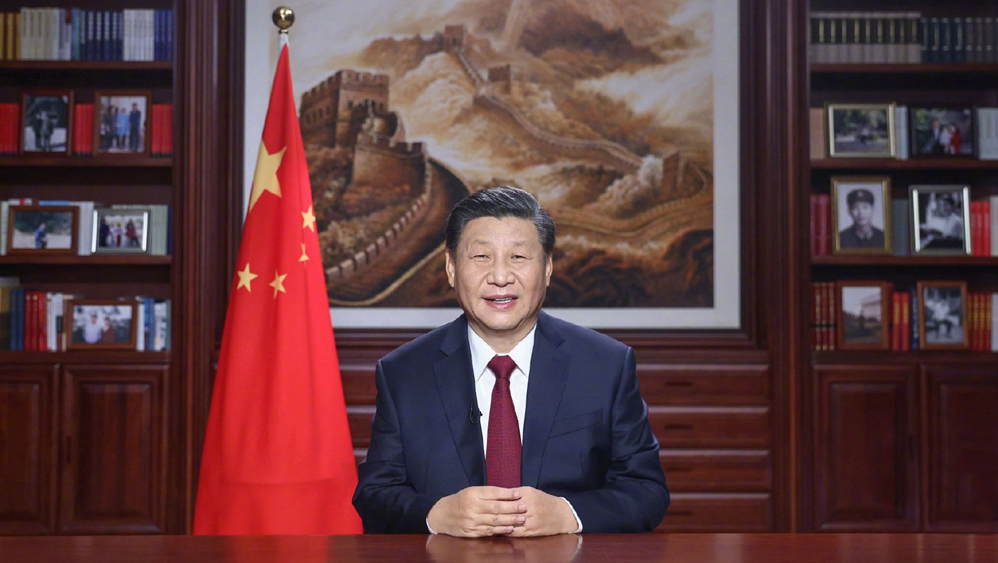 President Xi Jinping delivered a New Year speech (Full text) on Thursday via China Media Group and the internet.
Here are some highlights:
On anti-epidemic efforts
China has written an epic in fighting COVID-19 as the country put people and lives first and fought the epidemic with unity and perseverance.
Greatness is forged in the ordinary. Heroes come from the people. Every person is remarkable!
On GDP
China's GDP is expected to exceed 100 trillion yuan ($15.38 trillion) in 2020 and China has become the first major economy in the world to register positive growth for the year.
On poverty eradication
China has secured a great historic achievement for fully building a moderately prosperous society in all respects and a decisive victory in poverty eradication.
Nearly 100 million rural residents living below the current poverty line have shaken off poverty over the past eight years, and all 832 poor counties have been lifted out of poverty.
The country will continue to create a splendid chapter of rural revitalization and march steadily toward the goal of common prosperity.