Forum focuses on Beijing tourism development
Share - WeChat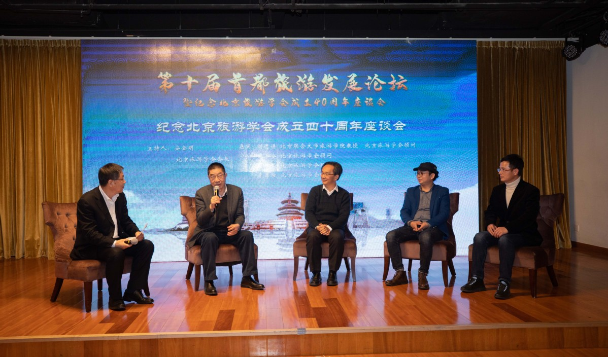 Experts discussed culture and tourism integration to boost tourism consumption at the Capital Tourism Development Forum in Beijing on Dec 29.
The forum was held by the Beijing Tourism Society and the Beijing Union University and aimed to find solutions to better tap into the capital city's culture and tourism resources and optimize tourism business environment.
The pandemic is expected to cause a 50 percent drop in domestic tourist visits and consumption year-on-year, says Dai Bin, president of the China Tourism Academy.
The inbound tourism market is likely to plummet by 90 percent.
"Yet, we can see that the mass tourism demand based on national consumption has never disappeared, and digitally driven smart tourism has seen innovations," Dai says.
Beijing Municipal Bureau of Culture and Tourism Deputy Director Wang Yue says that the Beijing tourism plan for 2021-25 has been formulated, and the focus will be given to technical reform and innovation to boost new culture and tourism infrastructure development, new consumption and new business forms.
The goal is to comprehensively upgrade the capital city's tourism quality, continuously raise its influence and make it a top-notch tourism city worldwide, according to Wang.
About 50 tourism experts, entrepreneurs and managerial personnel joined the meeting.