Middle East, North Africa take strides in energy
Share - WeChat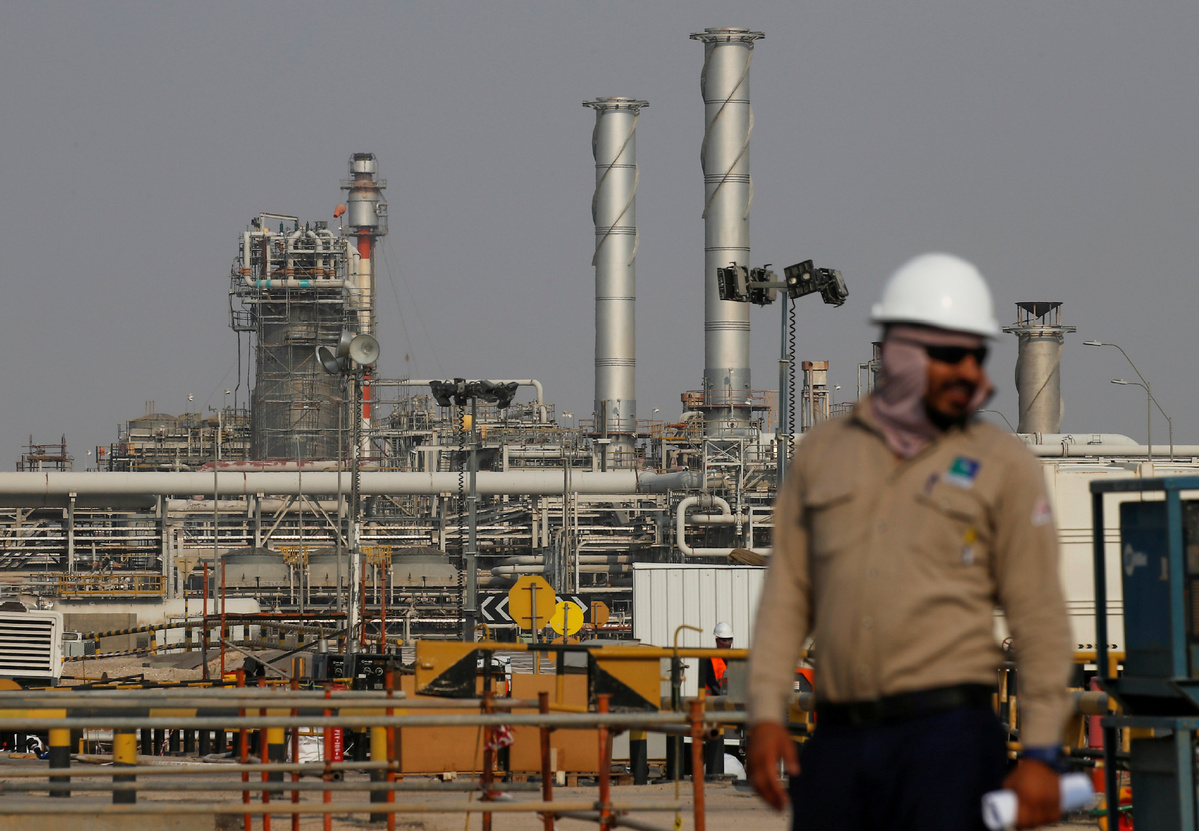 Countries in the Middle East and North Africa are taking steps to become major exporters of hydrogen in a bid to meet demand for cleaner sources of energy.
The countries can exploit low-cost gas resources, according to research by the Arab Petroleum Investments Corporation, a multilateral development financial institution.
In a report titled MENA (Middle East and North Africa) Power Investment Outlook 2020-2024, the institution said Saudi Arabia and Morocco have already taken measurable steps to bolster their position as low-cost exporters of blue and green hydrogen. The former is hydrogen gas that is produced by using nonrenewable energy sources. The latter refers to hydrogen gas that is produced from renewable energy sources. The countries have also taken strides in producing net-zero ammonia and other low-carbon products.
Saudi Arabia is testing different approaches. Saudi Aramco, in partnership with Saudi Basic Industries Corporation with the support of the Japanese Ministry of Economy, Trade and Industry, exported a 40-ton demonstration shipment of blue ammonia to Japan, which can generate about 10 percent of its power from 30 million tons of the product. Blue ammonia is the form of ammonia used as a feedstock to make blue hydrogen.
To make blue ammonia, Saudi Arabia uses domestically produced natural gas in order to make blue hydrogen, which is then mixed with nitrogen. The associated carbon dioxide generated during the natural gas processing is captured and used for enhanced oil recovery at Saudi Aramco's Uthmaniyah field as well as production of methanol at SABIC's Ibn Sina facility, the report said.
Green push
Capitalizing on a hydrogen strategy promoted in Europe, Morocco is pursuing a more aggressive route that aims to build a so-called power-to-X industry, using renewable electricity to create green hydrogen, synthetic gas, ammonia for fertilizers and industrial liquids.
With 20,000 megawatts of potential solar PV capacity and 6,500 megawatts for wind versus an installed renewable capacity of 3,685 megawatts including 1,770 megawatts hydro, 1,215 megawatts solar and 700 megawatts wind, the country is drawing on its green hydrogen potential.
In July, the country signed a memorandum of understanding, or MoU, with Germany to build Africa's first industrial green hydrogen plant.
Other countries in North Africa and the Middle East are in various stages of progress. The Abu Dhabi Department of Energy signed a MoU in January with Japan's Marubeni to study the feasibility of hydrogen production using renewable energy.
The Dubai Electricity and Water Authority and Siemens signed a MoU in February to build a pilot project for the region's first solar-powered hydrogen facility in the MBR Solar Park.
According to the report, the rise of North Africa and the Middle East as a more interconnected market, and as a potential exporting region for net-zero products, should be the vision that policymakers strive to achieve.