UK's fashion players fret over impact of Brexit
Share - WeChat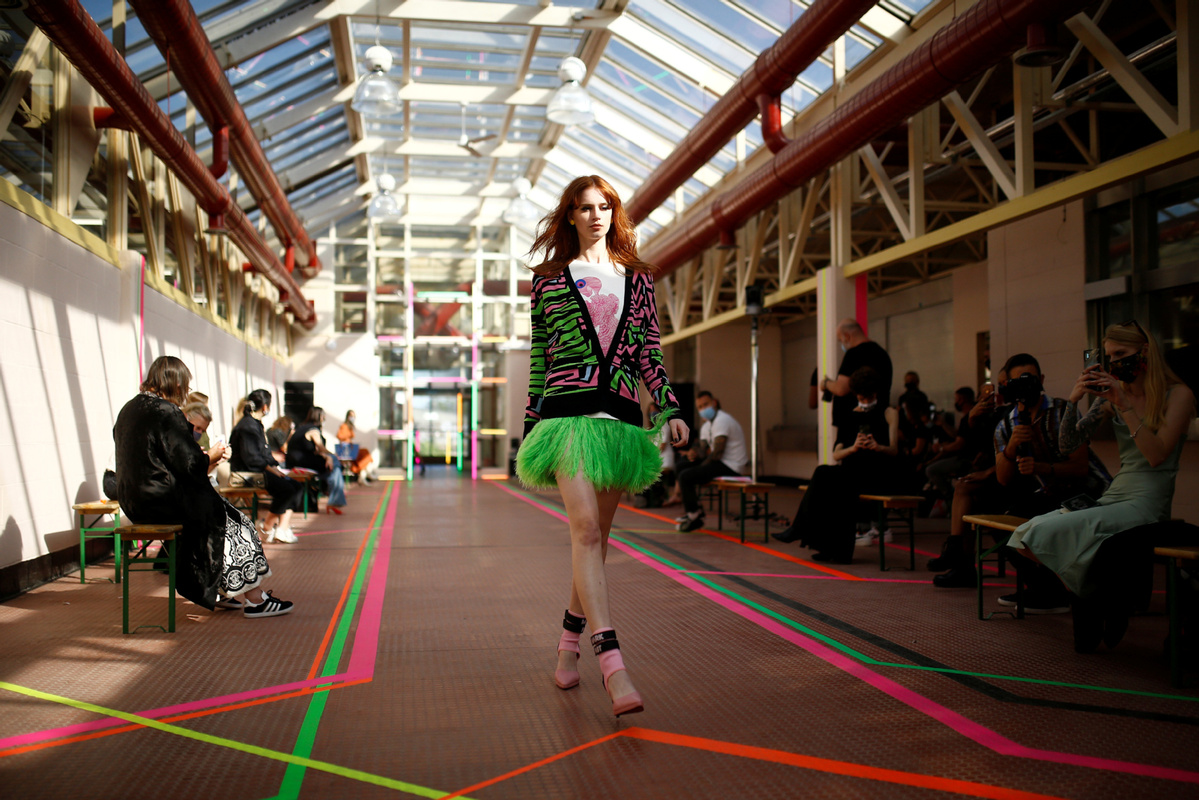 The exclusion of the services sector from the Brexit trade deal between the United Kingdom and the European Union could have a major impact on the UK's fashion industry and its involvement at a global level.
For many years London has been an international hub for the creative industries, but limits on freedom of movement and the fact that arrivals from overseas may now need immigration sponsorship or even a visa could make such global interaction far less straight forward.
Almost 75 percent of UK fashion and textile exports currently go to the EU.
Caroline Rush, the CEO of the British Fashion Council, said that in 2019 the fashion industry contributed 35 billion pounds ($47 billion) to the UK economy and employed 890,000 people.
In an open letter to British Prime Minister Boris Johnson published in British GQ on Thursday, when the UK and the EU reached a deal on their post-Brexit arrangements, she said: "I must tell you that the prospect of Brexit fills me with dread for our sector, which has also been so brutally ravaged by the coronavirus pandemic."
Given the UK's global prestige in the fashion sector, she said, it could play a major role in the post-Brexit charm offensive, provided it was given encouragement and positive treatment.
Global partnerships
"If as one country of four nations we are to truly trailblaze for our businesses globally, the fashion industry needs to be front and center for both its soft power to win hearts, and its business to create global partnerships and prosperity in the UK," she added.
The British Fashion Model Agents Association, or BFMA, estimates that of the 15,000 models on the books of British agencies, around one-third are EU citizens, and a quarter are non-EU nationals.
BFMA chairman John Horner told the Financial Times that given the additional difficulty of working in Brexit Britain now, "UK PLC is going to lose out very dramatically".
Another leading figure in the modeling world, Simon Chambers, director of Storm Model Management, said it was almost inevitable that major European brands would opt for other locations for photo shoots in future, and the UK would pay the price in terms of prestige and economically.
"This is a fluid and transitory business. Every shoot is put together by a brand-a stylist, makeup, models-and they're all bought in from somewhere else and put together to make a shoot," he was quoted by the Financial Times as saying. "It's difficult to see how London is not going to lose business."