Fujian to deepen integration with Taiwan in next five years
Share - WeChat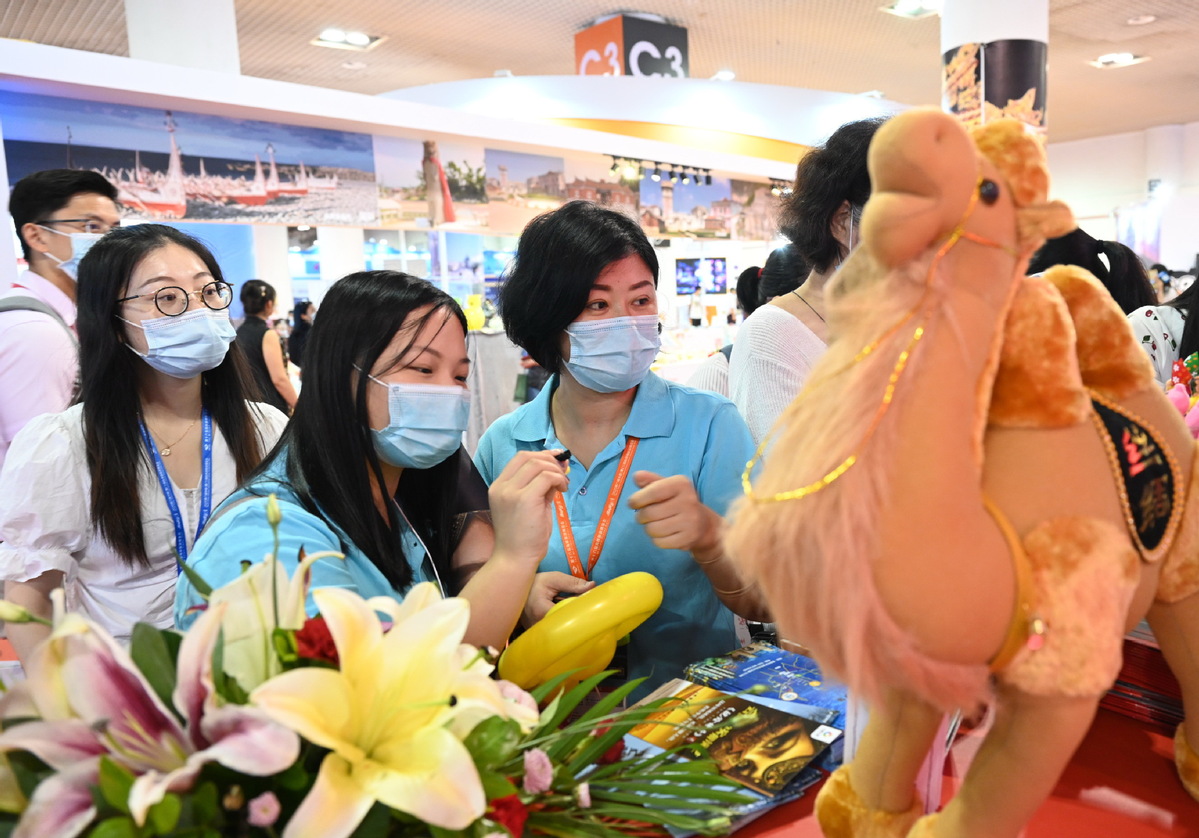 Fujian, the closest mainland province to Taiwan, will continue to deepen its integration with the island in the next five years and play a greater role in promoting the peaceful development of cross-Straits relations and the reunification of the motherland.
Last month, the Communist Party of China leadership's proposals for formulating the country's development blueprint for the next five years explicitly pointed out that the mainland will support Fujian in exploring a new path for cross-Straits integrated development.
The CPC Fujian Provincial Committee reviewed and passed its own proposals for development at a meeting on Monday, saying the province will implement the major policies of the central leadership regarding Taiwan and promote cross-Straits integration for the benefit of compatriots on both sides of the Straits.
Wang Ling, director of the province's Taiwan, Hong Kong and Macao Affairs Office, said that during the 14th Five-Year Plan period (2021-25), Fujian will continue to improve systems and policies to ensure the wellbeing of Taiwan compatriots, so that they can feel the "warmth of home" while living in the province.
Fujian will help Taiwan businesses to better integrate into the mainland, Wang said, adding that Taiwan companies will be encouraged to participate in construction projects including those related to 5G, the digital economy, artificial intelligence, biotechnology, healthcare and green energy.
Construction of a cross-Straits integrated circuit industry cooperation pilot zone, petrochemical industry cooperation base and precision machinery manufacturing industrial park in Fujian will speed up, she said.
A number of bases for scientific and technological cooperation between Fujian and Taiwan will be set up in the province to promote scientific research and innovation cooperation between the two sides, Wang said.
Yin Li, Party secretary of Fujian, told Monday's meeting that Fujian has deepened its integration with Taiwan this year and accelerated the building of the province into the "first home" for Taiwan residents who come to the mainland.
Taiwan capital invested in Fujian from January to November increased by 11 percent year-on-year. Nine industrial parks for integrated agricultural development between Fujian and Taiwan were set up, and four Taiwan-funded companies in Fujian have been listed on stock markets this year, official statistics showed.
The construction of an electricity grid that will send mainland power to Jinmen and Matsu islands, which lie off the Fujian coast, has started. Fujian supplies Jinmen with an average of 10,000 kiloliters of water a day, and Yin said a Matsu water supply project was launched this year.
As the province works to ensure equal treatment for Taiwan compatriots and local residents, more than 37,800 people from Taiwan have come to Fujian for work this year. About 200 rural design architects from Taiwan have been involved in revitalizing rural villages in Fujian this year, he said.