Long March 8 rocket lifts 5 satellites in debut flight
Share - WeChat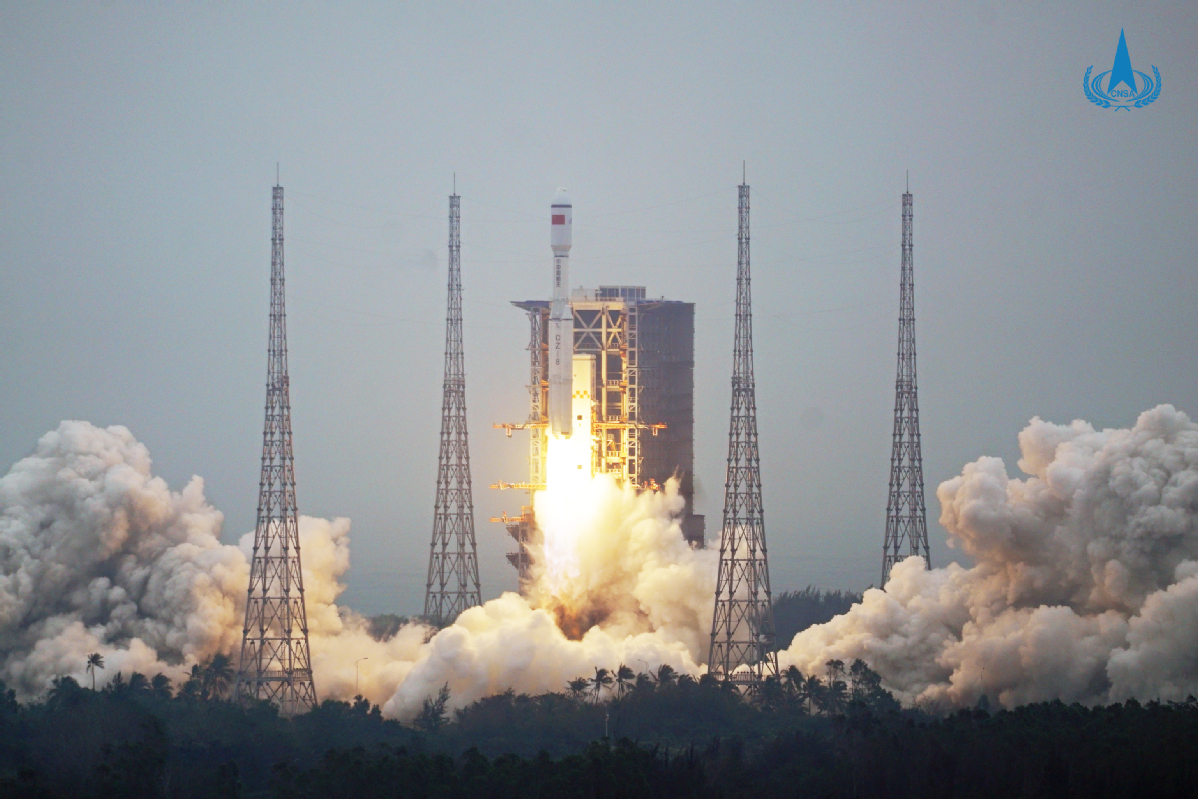 The Long March 8, the latest in China's Long March launch vehicle fleet, conducted its debut flight on Tuesday afternoon at the Wenchang Space Launch Center in South China's island province of Hainan.

The 50.3-meter rocket ignited its engines at 12:37 pm at a coastal launch pad, thundering skyward into thick layers of cloud.

After about 15 minutes, the rocket reached a sun-synchronous orbit with an altitude of 512 kilometers, and then deployed the New Technology Demonstrator 7 experimental satellite and four small private satellites.

The mission marked the 356th flight of the Long March rocket family, the pillar of China's space transport system.

Xiao Yun, Long March 8's project manager, said the rocket's successful maiden flight is a new accomplishment in China's efforts to upgrade its medium-lift launch vehicle system and will push forward the nation's march toward a world-class space power.

The rocket's service will also give a strong boost to the development and deployment of satellites operating in low- and medium-altitude orbits, he said.

Designed and built by the China Academy of Launch Vehicle Technology, a subsidiary of China Aerospace Science and Technology Corp, the Long March 8 has two core stages and two side boosters. It has six engines propelled by liquid oxygen, liquid hydrogen and kerosene.