Gulls from Siberia take a vacation in Yunnan
Share - WeChat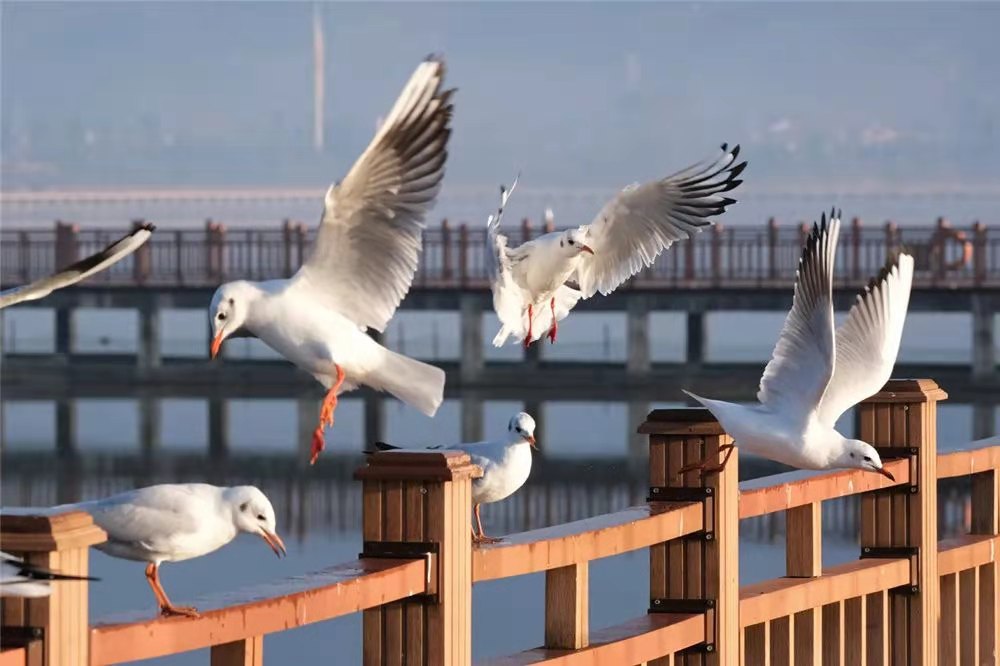 One thing tourists can do in Yunnan province during the winter is watch the black-headed gulls. Starting in November, groups of the gulls fly from Siberia to spend winter in Yunnan before going back in March.
Yilong National Wetland Park in Yunnan's Shiping county, is one of the winter destinations of the species. They become an inseparable part of everyday life for local residents
It is estimated about 30,000 black-headed gulls will fly to Yunnan to spend winter this year.