Traditional tech gives China vaccine production short term edge
Share - WeChat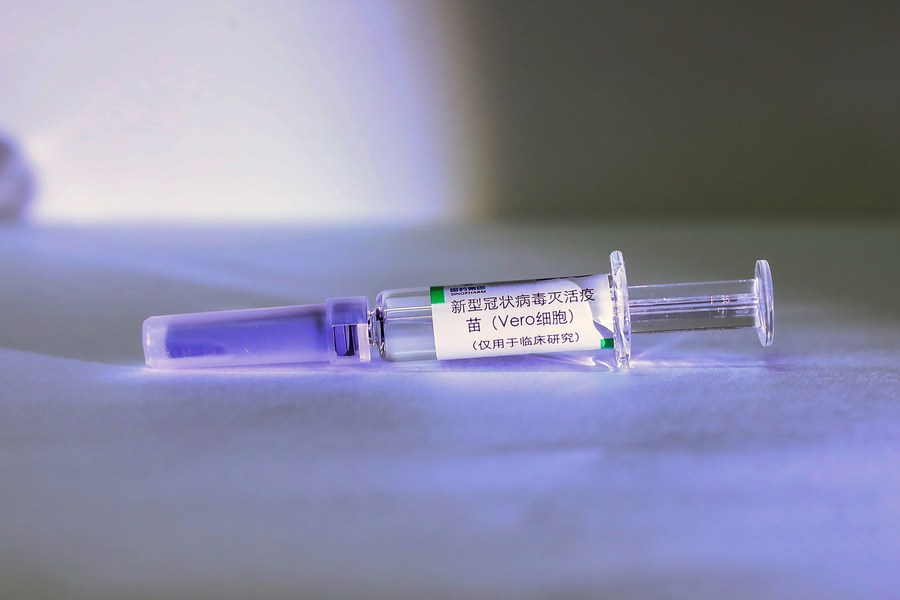 China has an advantage in mass production of its COVID-19 vaccines in the short term due to traditional technology, and vaccines in other countries might catch up after supply chain issues are solved, according to South China Morning Post.
As more COVID-19 vaccines approach the finish line of regulatory approvals, the next challenge will be to produce and deliver hundreds of millions of doses as quickly as possible, the English language newspaper reported recently.
Since inactivated and vectored vaccines are developed on established technologies, the raw materials would not be an issue for the mass production as long as production facilities were in place, experts said.
Conversely, the mRNA vaccines developed by Pfizer/BioNTech and Moderna faced an initial constraint in the supply of raw materials, but could be easier to mass produce in the long term.
Pfizer and BioNTech have had to scale back their previous production forecasts for this year, from 100 million doses to just 50 million, while mass inoculations began in the United States and Britain.
A Pfizer spokeswoman attributed the cut to supply chain problems, with it taking longer than expected to scale up production capacity.
Sources quoted in a Financial Times report said the stumbling block was the supply of lipid nanoparticles – the fatty bubbles that deliver the genetic code of the new coronavirus into the body.
However, if the supply chain problem can be solved, the production cycle for mRNA vaccines is much faster because it does not involve growing cells, according to Zoltan Kis, a research associate at Imperial College London's future vaccine manufacturing hub.
Kis said a production batch for the RNA drug substance takes about two days to complete and additional time might be required for the quality control test.
"Mammalian cells are commonly grown at scales of 2,000 liters of solution in the production bioreactor, which is substantially larger than the scale required to produce mRNA vaccine," he said.
For vectored vaccines and inactivated vaccines, large-scale facilities are required, access to which would be a limiting factor, he said.
Jin Dong-yan, a molecular virologist at the University of Hong Kong, said China has long been self-sufficient in the supply chain for its existing inactivated vaccines.
"China has no problem with the hardware and it is very resourceful," Jin said.