Chinese COVID-19 vaccines show effective immunity
Share - WeChat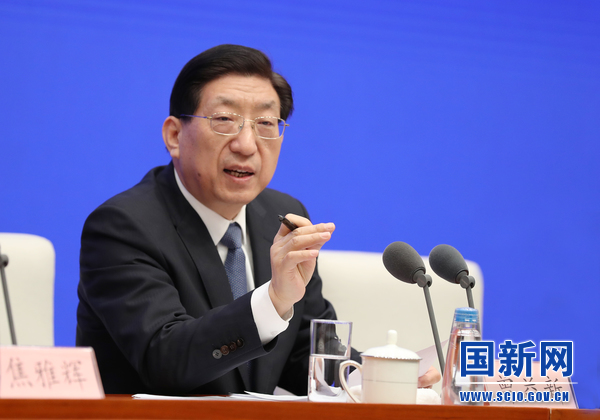 More researches are needed to determine how long the COVID-19 vaccines could be effective as the novel coronavirus was discovered just a year ago, a Chinese official said on Saturday.
Although it is still too early to conclude that Chinese COVID-19 vaccines can offer life-long immunity or be effective for five or 10 years like many viral vaccines, there's little doubt that Chinese COVID-19 vaccines can offer effective protection for at least six months based on existing evidence, said Zeng Yixin, vice-minister of the National Health Commission.
The vaccination experiments on monkeys since February have shown the vaccines are still effective after nine months and the volunteers who have received the vaccine trials since March still have antibody, he said at a news conference organized by the State Council Information Office.
Moreover, based on surveys of more than 400 recovered patients at a hospital in Shenzhen, Guangdong province, some patients have antibody more than 10 months after recovery, he said.
As China is starting massive vaccination among people deemed at high risk of contracting the novel coronavirus nationwide, Zeng suggested that people who have received vaccination continue with personal protection measures, such as wearing masks, social distancing, and washing hands frequently, as no vaccine could be 100 percent effective.
"Before we establish herd immunity, strong epidemic prevention and control efforts are still required to protect people's safety", he added.
Authorities are also keeping a close eye on possible side effects. Jiao Yahui, an official with the commission's medical administration and supervision department, said vaccination sites across the country should meet the strict requirements for vaccination and medical treatment to cope with possible side effects.
She said the side effects observed in China are less severe than other countries, which usually includes headache and fever, redness and lump in vaccination point, as well as cough, loss of appetite, vomit and diarrhea.
People should report their health conditions, including underlying disease and history of allergy to medical workers before they are vaccinated and they should stay at the vaccination sites for about 30 minutes for observation after vaccination, she added.
Wang Huaqing, chief expert of vaccination planning at Chinese Center for Disease Control and Prevention, said medical institutions, vaccination stations, disease control authorities, vaccine producers and side-effect monitoring agencies all have the responsibility to report possible side effects.
He said the center has established a monitoring system on side effects of all vaccines, and a specific plan has been made to close follow and analyze side effects of COVID-19 vaccines.