Expert: preparations in place for vaccine rollout
Share - WeChat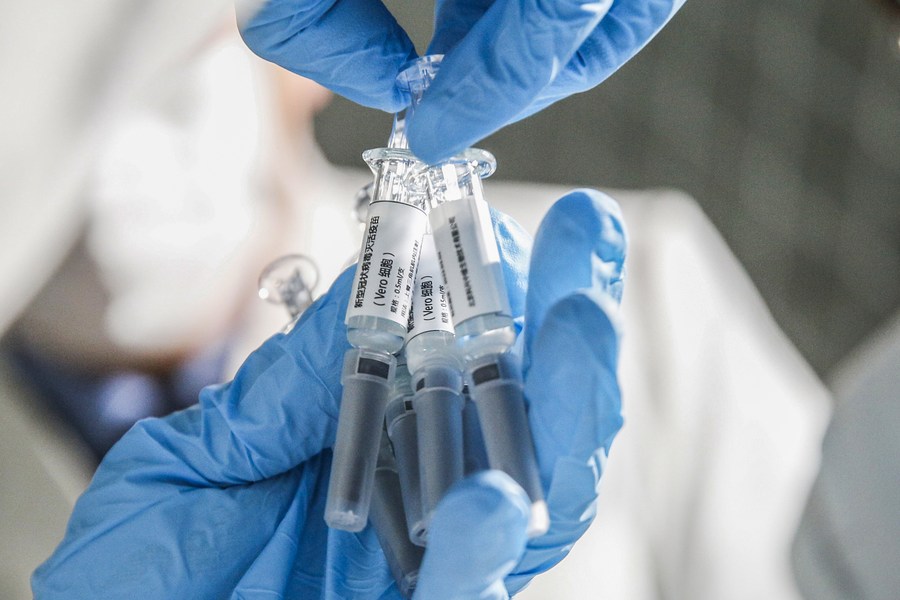 Research and development of novel coronavirus vaccines in China are at the final stages, with preparations in place for their mass production, according to the head of the country's COVID-19 vaccine development task force.
There are five domestically developed vaccines under a phase-3 clinical trial, the final stage before attaining approval from the authorities, making China a leading country in COVID-19 vaccine development, said Zheng Zhongwei, who is also director of the National Health Commission's development center for medical science and technology.
Despite taking a leading role in COVID-19 vaccine research and development, China does not rush to compete in the field, Zheng told Xinhua News Agency in a report on Wednesday.
Vaccines should be evaluated by many criteria, including safety, effectiveness, accessibility and affordability, before they are approved for market availability, he said, adding that China is being prepared for the mass production of COVID-19 vaccines.
Researchers in China have been racing against the clock since the outbreak of the epidemic to develop COVID-19 vaccines. A total of 15 vaccines using five different technologies are under clinical trials in China. Of them, five are undergoing phase-3 clinical trials in countries including the United Arab Emirates, Brazil and Pakistan, as domestic trials involving large numbers of volunteers are not practical due to the effective control and prevention of the epidemic on the Chinese mainland.
Vaccines are considered the most effective weapons in the fight against the COVID-19 pandemic, which is highly contagious and allows for no effective drugs at the moment. A few countries, including Russia, the United Kingdom and the United States, have approved the use of COVID-19 vaccines to contain the pandemic.
Although no COVID-19 vaccine has officially been approved by top drug regulators for mass application, several vaccines under phase-3 clinical trials have been put into emergency use since June for priority groups such as front-line health workers, inspection and quarantine officers at ports of entry, and personnel bound overseas for work. No serious adverse events have been reported during the process.
All vaccines must pass strict evaluation and approval procedures, including three stages of clinical trials, to prove their safety and efficacy before their developers can apply for registration of the vaccines, according to Wang Tao from the center for drug evaluation at the National Medical Products Administration.
As phase-3 trials of the Chinese vaccines are conducted overseas, the pace of trials may be affected by many factors such as how quickly participants are enrolled for the program, he said. The administration will complete evaluation and approval procedures as soon as possible for any vaccine that has met requirements, such as obtaining adequate clinical research data to prove their efficacy and safety, he said.
Liu Bende, a doctor specializing in cardiovascular diseases at Wuhan Union Hospital, said that despite promising prospects of vaccine development in China, the public should not pin all hopes for COVID-19 prevention on vaccines.
"Effective epidemic prevention and control measures, such as wearing masks and hand-washing, should continue to be strictly followed to prevent possible outbreaks in winter," he said. "Intensified measures should be taken to prevent import of the novel coronavirus."