Lam expects more proactive govt role in education
Share - WeChat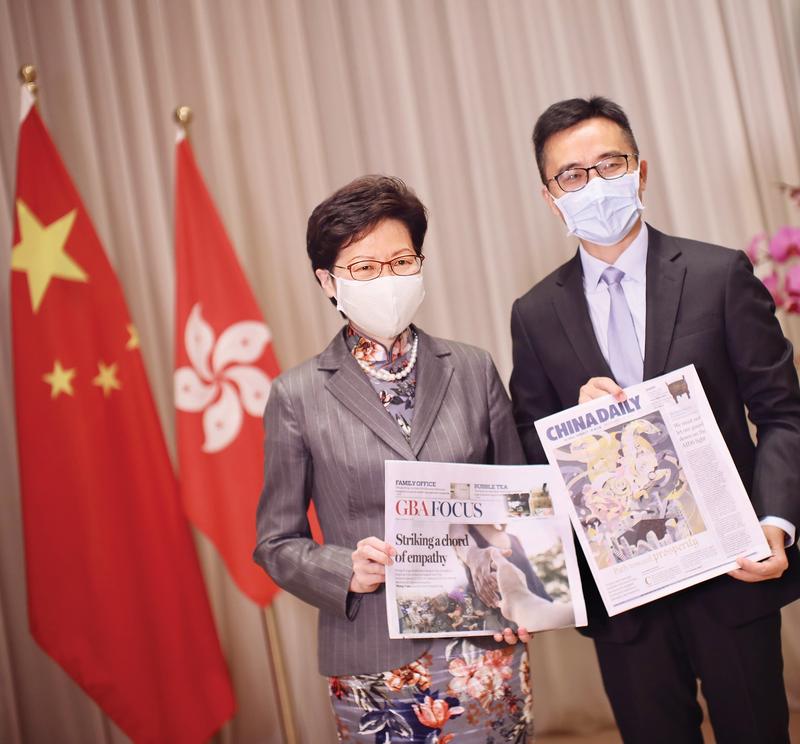 It's time for Hong Kong government to take a more proactive role in education, especially at the basic level, and education officials must be the gatekeepers who ensure that teachers, materials and examinations in the city's primary and secondary schools are of the highest quality, Chief Executive Carrie Lam Cheng Yuet-ngor said.
Speaking to China Daily in an exclusive interview on Wednesday, Lam, while not revealing specific measures to be taken, assured that the government will have a stronger presence in basic education in the remaining term to ensure its quality.
"I feel it's time for the government, that is my educational officials, to take a more proactive role," she said.
Education has always topped Lam's agenda, and it was front and center when she ran to be the leader of the Hong Kong Special Administrative Region three years ago. Thus far, her administration has spent an estimated HK$13 billion (US$1.7 billion)-plus in recurrent education expenditures.
The sector has not been without challenges during her time in office, with a controversial question appearing in this year's college entrance exam that asked students whether they agreed that Japan had brought more benefits than harm to China between 1900 to 1945 when the country was invaded by Japanese troops, and the deregistering in October of a primary school teacher for "deliberately disseminating pro-independence messages" to his Primary Five students during life education classes.
Meeting with media at the time, Lam vowed to weed out "rotten apples" in the system.
The National Security Law for Hong Kong was enacted on June 30. Article 10 of the law stipulates that the HKSAR government shall promote national security education in schools and universities and through other means to raise public awareness of national security and the obligation to abide by the law.
Lam said her administration has set the framework for local schools for what they will need to do to promote national security, and promised more will be done at the school level.
In a written reply to the city's legislature, the Education Bureau said it issued a circular to all schools in Hong Kong on July 3, detailing the main content and requirements of the law, as well as outlining the direction for curriculum and support measures to enable schools to lay the groundwork for implementing national security education.
Lam added that national security education on a wider community level would be given equal emphasis, and social media is a major platform to disseminate the message.