Hong Kong possesses all attributes for full recovery
Share - WeChat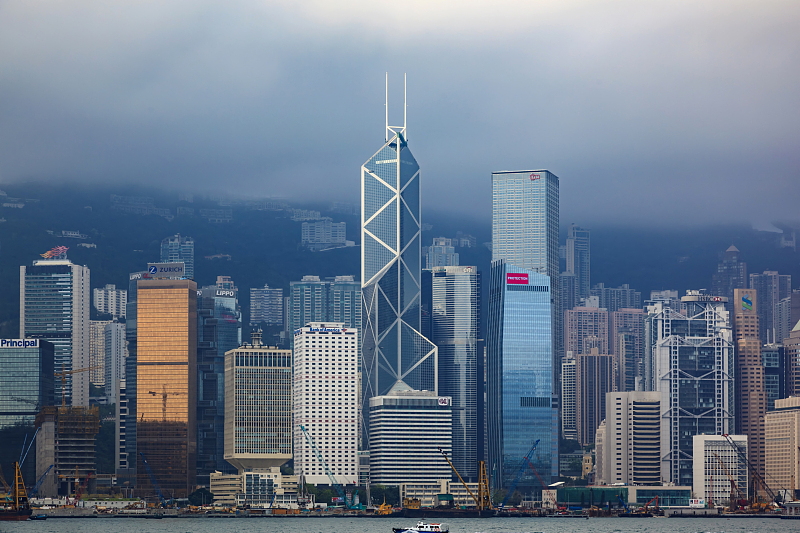 Jurisdictions worldwide are planning for economic recovery coming out of the COVID-19 pandemic. Carrie Lam, the HKSAR chief executive, very recently mapped out the revival blueprint to be applied in Hong Kong over the next year and well beyond in her 2020 Policy Address.
There has been much debate, including useful analysis and diagnostic criticism about what is right or wrong with this broad policy template. Thus, apt evaluations have highlighted shortcomings in advancing poverty relief, though the biggest single answer here — the amplified provision of Public Rental Housing (PRH) — does feature strongly in the Policy Address.
Once upon a time in Hong Kong, the British had a world-beating, pragmatic answer to this problem: build PRH on a massive scale, using a combination of amply retained supplies of well-located government land financed by huge income streams derived from the lease-sale of other public land to private users. Unfortunately, that supply of well-located, readily available public land has shrunk hugely compared to 50 years ago. Finding a solution is now much more difficult. The Policy Address reflects this.
As others have already investigated the cogency of the many policy plans set out in the CE's Policy Address, in this review, I would like to focus on certain foundational factors and their importance in achieving recovery over the next several years in the HKSAR.
First there is the matter of debt. Globally, many experts agree that massive borrowing to cushion the economic impact of the pandemic makes good sense, as countries have faced a daunting choice between bad and worse. Unsurprisingly, debt has been piling up at an alarming rate. According to the Associated Press, US debt, inflated by the COVID fiscal impact, will exceed total GDP in 2021, climbing to $24.5 trillion by 2023. The US annual deficit in 2020 will exceed $3.3 trillion, the largest deficit as a share of the economy since 1945. In Australia, total increased debt to be repaid, post-pandemic, is estimated to rise to A$300 billion ($225 billion), according to the University of New South Wales. This report noted that it could take decades for Australia to clear this debt and future generations may be saddled with financial hardship as a result. Across the EU, debt levels have advanced by trillions of euros, according to Radio France Internationale.
In Hong Kong, meanwhile, the government has spent over HK$300 billion ($39 billion) to help the HKSAR get through this very difficult period. However, because of the depth of our fiscal reserves, this huge lift in expenditure has created zero new debt and, in fact, we still have fiscal reserves sufficient to cover more than an entire year of public expenditure.
One mitigating factor about the massive new levels of public debt being incurred worldwide is that borrowing costs are at very low levels although it is still best not to incur new debt whatsoever. Comparatively, Hong Kong is unusually well placed to rebuild its economy post-COVID without having to use future revenues to serve colossal new debt mountains.
There are other positive foundational factors which underpin the prospects for a speedy recovery in the HKSAR.
First, there is the restoration of the essential stability which was a central hallmark of life in Hong Kong for decades prior to the terrifying, destructive violence in 2019. Rule of law-based constancy, anchored by durable freedom from fear, has been pivotal in sustaining the remarkable economic growth and success of Hong Kong.
Next, Hong Kong enjoys first class economic and general support from China, which is the only major economy to return to near pre-pandemic growth levels.
Moreover, the HKSAR is a part of the Guangdong-Hong Kong-Macao Greater Bay Area, which looks set for some decades of high-end development that will draw on professional and other resources from within Hong Kong.
Thirdly, we have an exceptional natural asset: a superb deep-water port located at one of the world's busiest trade crossroads, surrounded not just by more skyscrapers than anywhere else but also by verdant mountains. The open green zones available in Singapore comprise around 47% of total land area. In Hong Kong, it's 75%, with 40% of land comprising country parks and protected areas.
Finally, there is the Hong Kong track record. When we look back over the last 100 years and more, Hong Kong has encountered both extraordinary difficulties and opportunities. It is hard to think of any other place where the people have done a better job, over the long term, in coping with the former and making the very best of the latter.
Intense political tensions remain in the HKSAR, of course. To build our way back to civilized coexistence and, eventually, to a more grounded consensus on Hong Kong's future, it is vital that we maintain the stability we have now regained. Simon Bolivar was a remarkably well-grounded Latin American revolutionary leader who led six (current) countries to independence. His admonition remains as valid today as it did around 200 years ago: The greatest enemy of freedom is anarchy.
Too much critical commentary on Hong Kong relies on making the perfect an enemy of the good: Every flaw is likely a fatal flaw. However, when you step away from that seriously tilted approach and without averting one's gaze from the demanding tests we face — it remains clear that the foundational structure supporting Hong Kong's recovery prospects is about as good as it gets.
The author is a visiting law professor with the Law Faculty of Hong Kong University.
The views do not necessarily reflect those of China Daily.
Most Viewed in 24 Hours
China Views