Reading for better life
Share - WeChat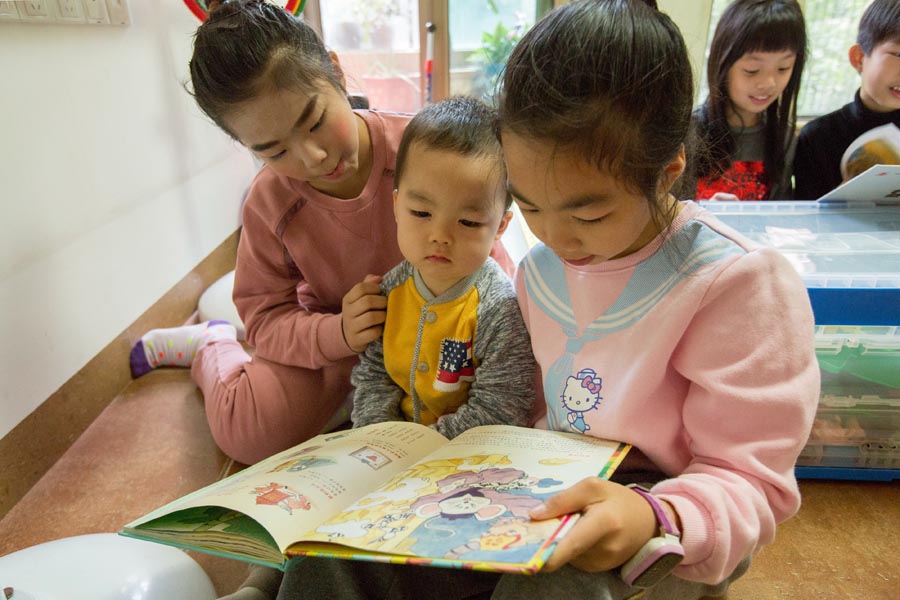 Organization donates many books to children in poor areas to help locals turn a new page, Yang Yang reports.
Fourteen years ago, when Wu Jingxun started visiting villages in the Liangshan Yi autonomous prefecture, Southwest China's Sichuan province, one of the most poverty-stricken areas in the country, the volunteer teacher visited families to see what books the children read.
To his surprise, in the Baidiao Miao autonomous town, he found not a single book in the house of any family, but at the house of the headmaster of the local primary school, there were three-one about ideology and morality, one periodical on education and a Reader's Digest magazine left by some tourist.
"The kids knew enough words and the parents also understood the importance of education, but there was no other reading material apart from those, the covers of which had been worn out," recalls Wu, 46, who's from Foshan, South China's Guangdong province.
After that, Wu and his colleagues at Friends Camp, a volunteer organization, donated many books, including picture books that won the Caldecott Medal, to the primary school.
One year later, in 2007, when they revisited the school and conducted a survey among students about their favorite books, they were shocked to find the top three choices were Pleasant Goat and Big Big Wolf, Boonie Bears and Snow White. The first two Chinese picture books have spawned immensely popular TV adaptations which entertain children throughout the country.
"The survey showed that children in the village were not interested in reading and did not know how. Even if you put great books in front of them, they just leafed through the picture books without them making much of an impression," Wu says.
This experience urged Wu and his colleagues to promote reading and to teach children how to read, especially in poor villages.
"The gaps regarding reading and vision are among the growing differences between children in urban areas and those in the countryside," Wu says, based on 15 years of volunteer teaching in poor areas in Qinghai, Yunnan and Gansu provinces, and the Xinjiang Uygur autonomous region.
Without proper guidance, the gap will grow even wider, he says.