Travel plan ends cross-border woes
Share - WeChat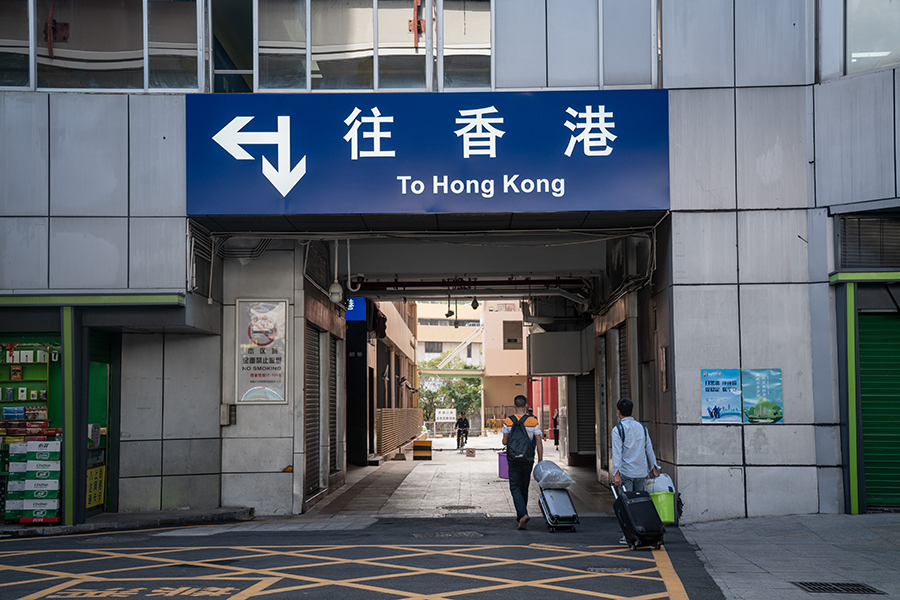 HK residents return after 10-month wait
Leung Wing-yat, 70, arrived at the Shenzhen Bay Control Point in Guangdong province on Nov 23, eager to end a 10-month wait.
He was one of the first to take advantage of a newly launched plan allowing Hong Kong residents to return to the city from Guangdong and Macao without undergoing 14 days of quarantine.
A social worker helped Leung, who moved to Shenzhen 10 years ago after he retired, with his online application for one of the 5,000 places available each day under the plan. Leung previously worked at Hong Kong International Airport.
Before the pandemic struck, Leung traveled to Hong Kong four or five times a month to meet friends, see doctors and manage his finances. He usually returned to Shenzhen the same day.
However, restrictions imposed in February as a result of the pandemic brought an immediate plunge in cross-border travel between Hong Kong and the Chinese mainland.
On Feb 8, the Hong Kong government required all arrivals who had visited the mainland in the previous 14 days to undergo two weeks of quarantine on entry. On March 27, the Guangdong authorities said arrivals from outside the mainland, including those from Hong Kong and Macao, must be quarantined for 14 days.
As a result of the restrictions, the round trip between Hong Kong and neighboring Shenzhen was tagged "the longest journey in the world", as it took at least 28 days.
In June, Leung began to keep a close eye on the latest cross-border travel measures each day. He was looking forward to the restrictions being relaxed, as one of his insurance contracts needed to be renewed by end of August and the premium had to be paid in Hong Kong.
His insurance broker told him that because of the pandemic, the company could grant him a threemonth extension, but he still needed to go to Hong Kong to pay the premium by November, or his contract would be invalidated.