Committee to oversee transport for new W China-SE Asia trade corridor
Share - WeChat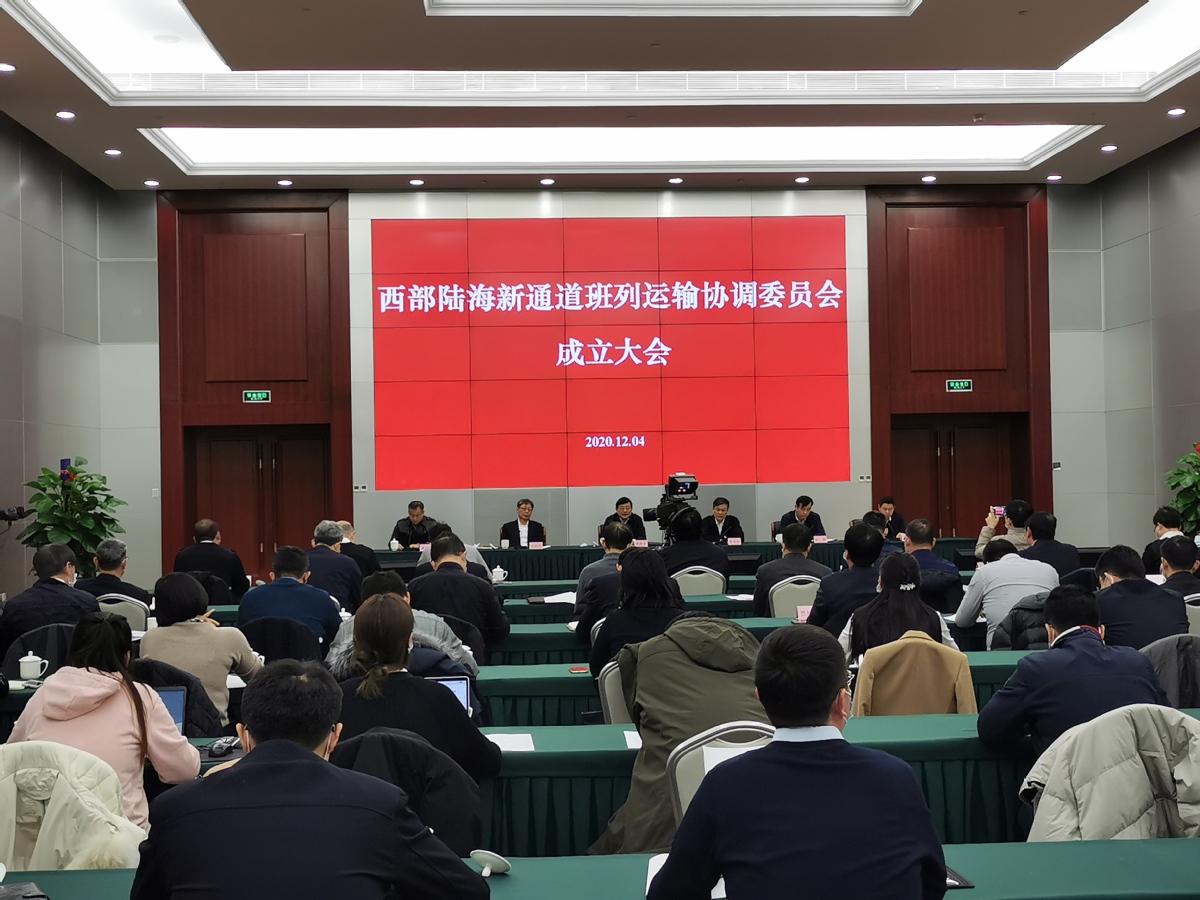 A transport committee was set up on Friday in Beijing to coordinate logistics and public transport to boost the development of a new trade corridor connecting western China and Southeast Asian countries and regions with land-sea intermodal transport.
Initiated by China Railway Corp, the national railway operator, the committee was jointly established by six enterprises, including China Railway Container Transport, China COSCO Shipping Lines and Beibu Gulf Port Group. The participants are industry leaders in railway, port and logistics.
The New International Land-Sea Trade Corridor, launched in 2017, is a trade and logistics passage jointly launched by provincial regions in western China—such as Chongqing municipality and South China's Guangxi Zhuang autonomous region—and Southeast Asian economies, such as Singapore. It offers a rail-sea freight transport route between western China and other economies, which is faster and cheaper than existing ones.
The transport committee, as a platform, can coordinate resources from all parties and provide coordinated services. It aims to lower logistics costs and improve service by better cooperation, solving key problems, such as logistics convergence in intermodal transport, information sharing and overseas collaboration.
The committee will offer an intermodal transport plan to use railway, road and the sea to form an integrated logistics plan. It also will promote information sharing — such as the mutual recognition of transport document and logistics tracking — among all stakeholders, including railways, ports, shipping companies and financial companies.
The committee will facilitate customs clearance of sea-rail intermodal transport to reduce customs clearance time. It will guide all parties to agree on a standard price to reduce logistics costs and avoid multiple quotes from each party. It also will develop a full tracking system to provide real-time cargo location information.
According to China Railway Corp, the company has seen a growing number of sea-rail intermodal trains this year, thanks to the corridor.