China's victory over poverty a great modern achievement
Share - WeChat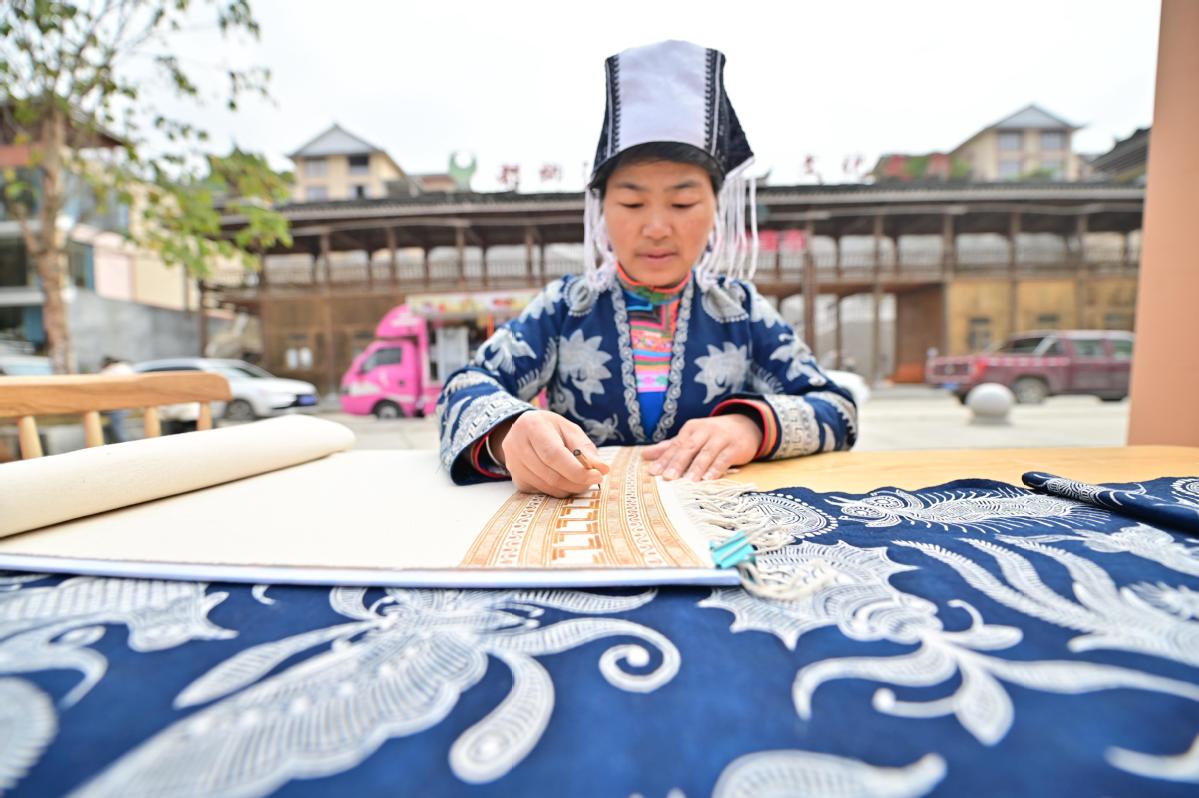 A momentous announcement was made this week. Though it came with little fanfare, it represents one of the great achievements of the modern age. China announced the removal of its remaining impoverished counties from the poverty list in Southwest China's Guizhou province, as announced by its provincial government.
This represents an achievement of China's aim to eradicate absolute poverty by 2020. With just a few weeks to go until the end of the year, China has reached a remarkable accomplishment.
Reaching this pinnacle follows decades of work, which has accelerated under the leadership of President Xi Jinping.
Only 40 years ago, it is estimated 850 million people in China were living in poverty – so in two generations a significant percentage of the world's population has been lifted out of poverty.
An essential global contribution
China's achievement is globally significant. In fact, the global family of nations had set its own target – out of the 17 United Nations Sustainability Goals, the very first goal – UNSDG Number 1, is "End poverty in all its forms everywhere". With these goals forming part of the UN 2030 Agenda for Sustainable Development, China has met this target 10 years ahead of schedule.
Alongside Indonesia, China has contributed to falling rates of extreme poverty, from nearly half of the world's population in 1990 to just 9.3 percent in 2013. The UN Millennium Development Goals Report 2015 indicates Chinese citizens have played an outsized role in the figures of poverty reduction, and Beijing's policies have greatly contributed to the meeting of the UN millennium goal to halve extreme poverty globally.
Over the threshold
When the World Bank first released figures in 1990, two-thirds of China was estimated to be living below the poverty line.
In 2013, one in every three counties in China was labelled "poverty-stricken." Back then, the country had 832 severely impoverished counties, housing over 80 million people. Only nine provincial-level areas – namely Beijing, Tianjin, Shanghai, Liaoning, Shandong, Guangdong, Fujian, Jiangsu and Zhejiang – were free of any poor counties.
At the end of 2019, just 52 counties in the northwest, southwest and south of the country remained on the poverty list.
Now these last nine Chinese counties, all in the mountainous province of Guizhou, were the last counties to make it over a threshold China has set based on a matrix of indicators including income, health, education, shelter and other human needs. The average annual net income of impoverished people in these nine counties has risen to 11,487 yuan, well above the 4,000-yuan national poverty line set this year.
This follows authorities in provinces and autonomous regions with poverty-stricken counties who have recently successively declared their localities absolute poverty-free following extensive inspections. These include the Xinjiang Uygur autonomous region, Ningxia Hui autonomous region, Guangxi Zhuang autonomous region, Yunnan province, Sichuan province and Gansu province.
A targeted approach
Since the 18th National Congress of the Chinese Communist Party in late 2012, China has embraced a new era featuring targeted poverty alleviation.
A targeted approach considers the needs of different impoverished areas, with tailored poverty reduction plans taking local characteristics into consideration. These are implemented at a micro level, on a targeted poverty alleviation strategy first proposed by President Xi Jinping in 2013. Such an approach goes right down to households and individuals rather than whole counties.
Commensurately, there has been a solid commitment by the government. In 2016, 775,000 officials were dispatched to the countryside where they took up the job of relieving conditions in impoverished areas in one to three-year posts. Last year, the Chinese government considerably ramped up financial support, allocating 91 billion yuan of poverty alleviation funds for 2019. The Chinese Development Bank pledged 400 billion yuan to fund poverty alleviation projects, and the Chinese Development Bank pledged an additional 400 billion.
With the nation's GDP growth tracking above 6 percent in recent years, this has been a significant contributor. A thriving economy has helped to lift all Chinese people out of poverty and China makes excellent use of its resources to create additional access to economic assets and opportunities.
Two centenary goals
The elimination of absolute poverty caps off a longstanding government policy to reduce inequities in society. It is also a strong indicator China is on track to achieve its "two centenary goals" inherited from the 18th Party Congress - to build a "moderately prosperous society" (xiaokang) by 2021, and to transform China into a "fully developed and advanced nation" by 2049.
When we consider the magnitude of this significant achievement, we can see its historic nature. Such great and rapid change is on a grand scale and the ripple effect is global – with the 2030 Sustainable Development Goals on track.
The example provided by China is a positive one and is valuable at a time when the pandemic has accelerated the need to provide decisive action to ensure economic challenges don't impact the poor. At this time, the World Bank has calculated the global crisis will push an additional 100 million people below the poverty line. As President Xi Jinping recently told the G20 summit by video link from Beijing, it is critical to advance global poverty reduction to create an inclusive, sustainable and resilient future.
The UAE supports the approach advanced by President Xi Jinping at the G20 summit and applauds China's efforts to alleviate poverty, which have proven tremendously successful. The UAE and China are working together to alleviate poverty through their joint commitment to the United Nation's Sustainable Development Goals. In recent years, this joint collaboration has proved particularly fruitful in food security, with deeper advancements enabled through the UAE's National Food Security Strategy 2051. In 2018, the UAE's Ministry of Climate Change and Environment and China's Ministry of Agricultural and Rural Affairs signed two MOUs to strengthen agricultural cooperation and "Ag-tech" exchanges. Ag-tech solutions work to address global hunger, a tragic and preventable result of widespread poverty.
The UAE also stands with China in efforts to tackle the UN Sustainability Goal 1, expressed through its international aid efforts. The UAE works to eradicate poverty in all forms through investing in education, employment, social programs and international aid. In 2018, the UAE spent over AED 28.5 billion to 42 countries, exceeding the 0.7 percent United Nations official development assistance target for the sixth consecutive year. Education is a core component of these efforts.
This is a valuable time to remember in the midst of a challenging year, there is good news and hope. Human trends over many decades are improving exponentially, with globalization underpinning better living conditions, improved health and welfare and a more peaceful world. There are valuable lessons to be gained on how to make long-term trends sustainable and continue the betterment of the human condition.
The author is ambassador of the United Arab Emirates to China.
The opinions expressed here are those of the writer and do not necessarily represent the views of China Daily and China Daily website.
If you have a specific expertise and would like to contribute to China Daily, please contact us at opinion@chinadaily.com.cn, and comment@chinadaily.com.cn.
Most Viewed in 24 Hours
China Views