Britain to change subsidy policy for farming in the post-Brexit era
Share - WeChat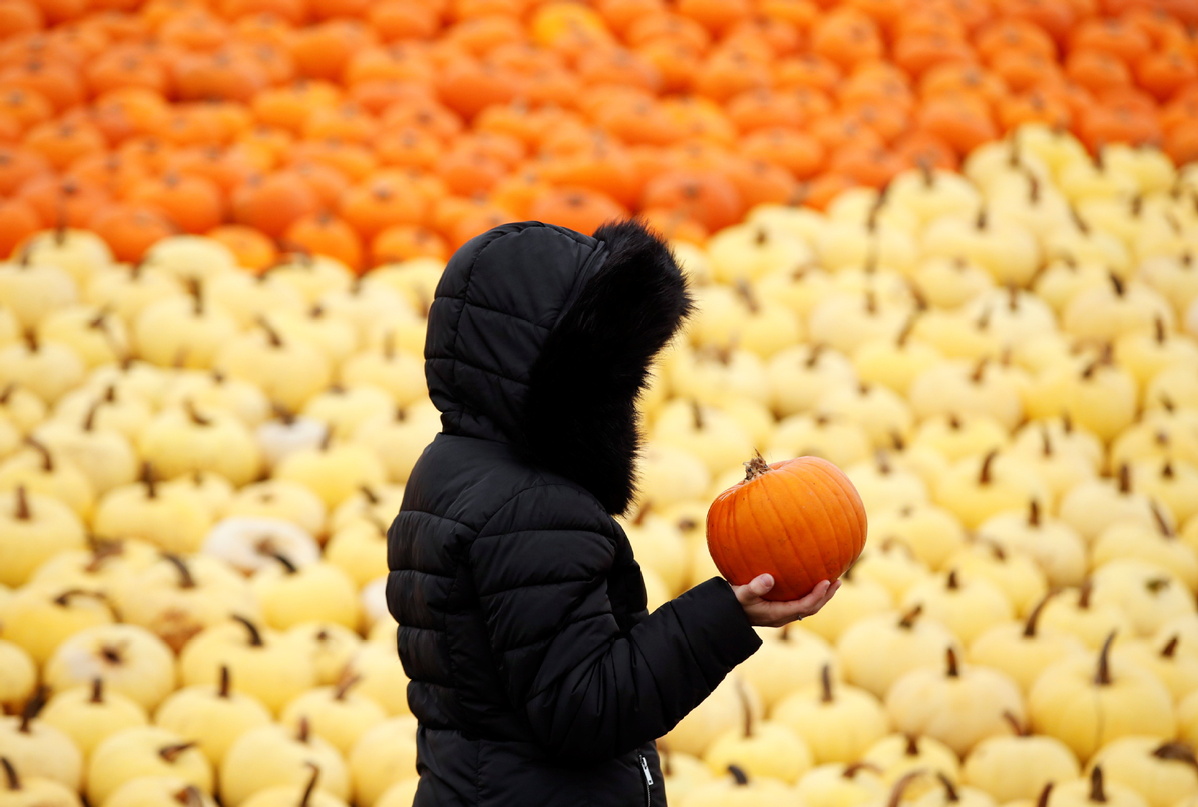 The amount of state subsidies that farmers in the United Kingdom receive will be more dependent on the contribution they make to the environment under new plans set out by the British government.
New policy will transform the way the UK agriculture industry is supported after the Brexit transition period ends on Dec 31, in the nation's most significant change to farming and land management in 50 years.
Wildlife, nature and the climate will benefit from the farming shake-up with subsidy funds paid to restore wild habitats, create new woodlands, boost soils and cut pesticide use.
Grants will also be paid from a farming investment fund for equipment and technology such as robots and new infrastructure such as water storage on farms.
The new Environmental Land Management (ELM) system will replace European Union policy, where farmers received taxpayers' money based on the amount of land they farm.
Once outside the EU, the nation is no longer bound by the EU's Common Agricultural Policy and is free to introduce a new system that it thinks may be more tailored to the interests of English farmers.
The 1.8 billion pound ($2.39 billion) direct payments that farmers receive every year for simply owning land will be phased out over seven years up to 2028, the government said.
The biggest reductions will be in the highest payment bands, with the wealthiest landowners facing the sharpest cuts.
Those receiving annual payments over 150,000 pounds a year will start with a 25 percent cut next year, increasing to 50 percent by 2024. Those receiving under 30,000 pounds will begin with a 5 percent cut next year.
The new policy has not been well received by farming and environmental groups, with many stating it lacked the detail to give farmers confidence that post-Brexit Britain would support the sector.
In a statement, Mark Bridgeman, president of the Country Land and Business Association that represents 30,000 rural businesses, said the ELM scheme had the potential to "be a genuinely world-leading policy" but the transition was fraught with risk.
"Many farmers will find it hard to see past the drastic cuts to the basic payment scheme, that begins next year."
In a speech on Monday at a farming conference, Environment Secretary George Eustice said: "We want farmers to access public money to help their businesses become more productive and sustainable, whilst taking steps to improve the environment and animal welfare, and deliver climate change outcomes on the land they manage.
"Rather than the prescriptive, top down rules of the EU era, we want to support the choices that farmers and land managers take."