New archaeology center to play key role
Share - WeChat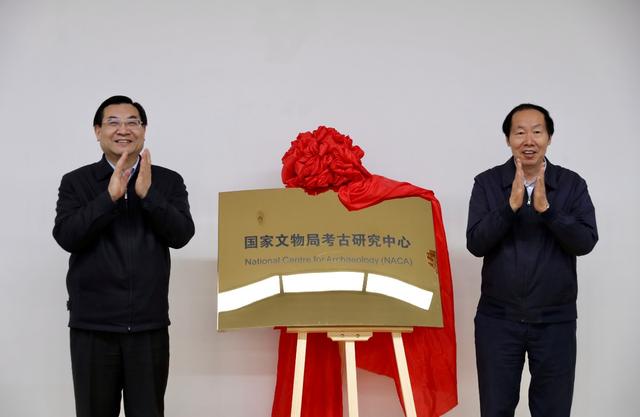 China's new national-level archaeological research institution was announced on Monday, echoing President Xi Jinping's call for a more important role for archaeology in China's development.
The new institution-the National Centre for Archaeology, based in Beijing-is directly affiliated to the National Cultural Heritage Administration.
At a group study session of the Political Bureau of the Communist Party of China Central Committee on Sept 28, Xi emphasized the significance of archaeology to better understand Chinese civilization and strengthen cultural confidence.
He stressed the need to boost archaeological capacity and develop disciplines, and more efforts were urged to cultivate a larger pool of archaeological talent. The speech will be published on Tuesday in the 23rd issue of the Qiushi Journal, a flagship magazine of the CPC Central Committee.
The new institution was founded on the base of the National Center of Underwater Cultural Heritage of China. According to Tang Wei, director of the National Centre for Archaeology, the new center will expand to a wider field and have comprehensive research on the adoption of hi-tech approaches in archaeological studies.
"We'd like to build up'a large community of friends' to offer a platform of communication and cooperation for scientific institutions nationwide," he said.
About 90 permanent positions will be provided in the center.
Though underwater research remains a key target of the new center, other highlights will include frontier archaeology, which will focus on communications among different cultures throughout ancient history in today's frontier regions in China, such as the Xinjiang Uygur, Tibet and Inner Mongolia autonomous regions, as well as joint Sino-foreign projects overseas.
"We'll actively promote better planning of archaeology and help it play an even more important role in the Belt and Road Initiative," Tang said.
From 2016 to 2019, China joined 44 international archaeological-cooperation projects, collaborating with 24 countries.
The origins and early-stage development of Chinese civilization will be the key focus of upcoming studies, he pointed out.
For example, archaeological evidence of the Xia Dynasty (c.21st to 16th century BC)-the first recorded Chinese dynasty-and population migration between North and South China in ancient times will be included in this thematic study.
Experts are also expected to contribute their wisdom on bigger and lasting topics that have attracted archaeologists around the world, such as the origins of human beings and how agriculture began.
The center will also function as the main think tank of the country's policymaking on archaeology, Tang said. National criteria for relevant facilities such as archaeology academies, construction of warehouses for unearthed samples, and management of digital information is to be developed.
Liu Yuzhu, director of the National Cultural Heritage Administration, expected the National Centre for Archaeology to give impetus to interdisciplinary studies surrounding archaeological discoveries. The country's other top-tier institutions such as the Chinese Academy of Sciences, Chinese Academy of Social Sciences and Peking University are to join hands with the new center to seek "major breakthroughs in key technologies".
"That will help Chinese archaeologists have more say and a bigger influence in the international community," Liu said.
"Our expertise is complementary," said Chen Xingcan, head of the Institute of Archaeology, CASS, another national-level archaeology institute in China with a 70-year history. "Sharing resources and cooperative studies can enable archaeology to have bigger strategic importance."
Hu Heping, minister of culture and tourism, believed the archaeology center could help better explain the history of Chinese people and display the treasures of Chinese culture.
"Their achievement of studies can reveal cultural genes and the uninterrupted lineage of our civilization," Hu said. "More cooperation with schools and museums will better usher in the findings to go beyond the lab to educate and cultivate the public."