More jobs on offer for fresh grads in 2021
Share - WeChat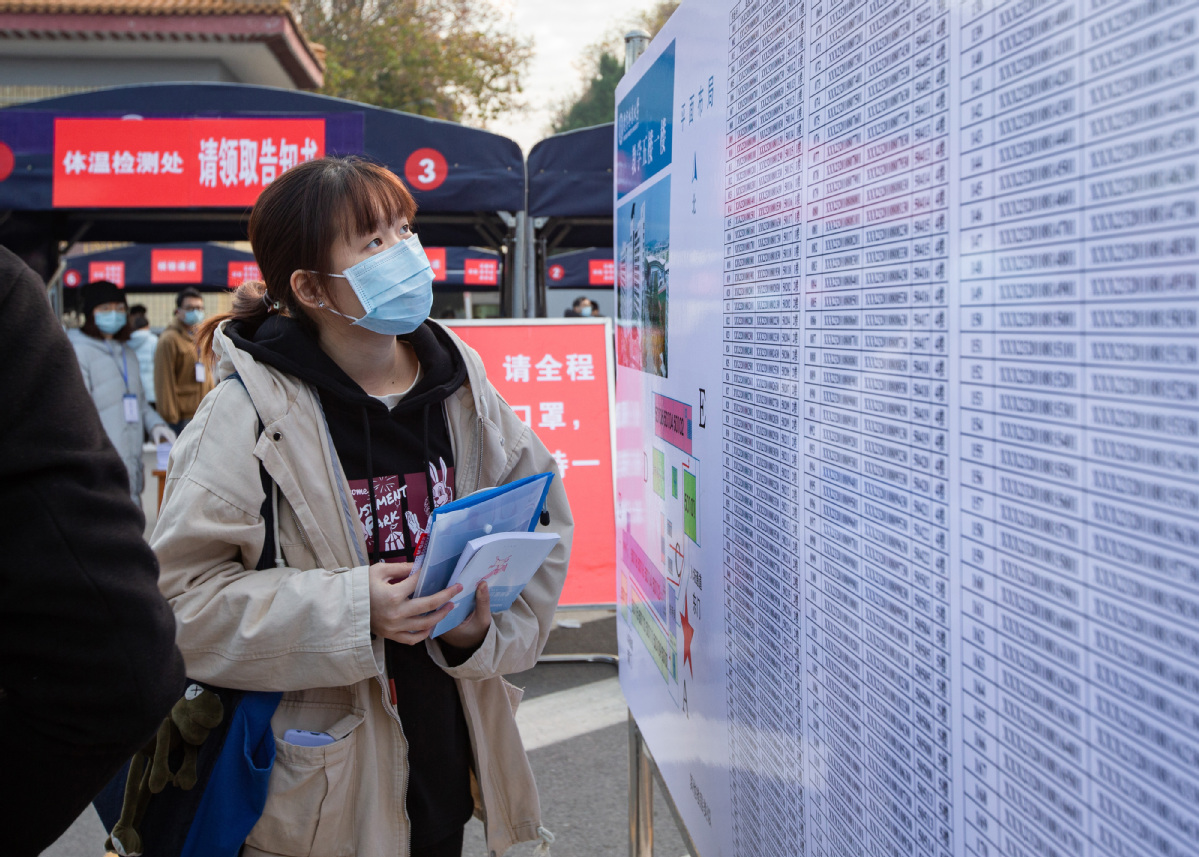 Nearly 1.58 million people expected to have sat for national civil service exam
Nearly 1.58 million people were expected to have sat for China's annual national civil service exam on Sunday, competing for 25,700 government jobs that include a large number of positions targeting new college graduates and those intending to work at grassroots institutions.
More jobs are being offered next year. There were 24,000 offered this year and 14,500 last year, according to data from the State Administration of Civil Service.
The number of registered candidates this year has risen by 139,000 to nearly 1.58 million, putting the average chance of landing a government job next year at about one in 61.
In recent years, the hotly contested exam has offered more job opportunities for new college graduates and has sought to encourage more job seekers to take grassroots positions.