S. Korean worker in Chongqing identified as asymptomatic case
Share - WeChat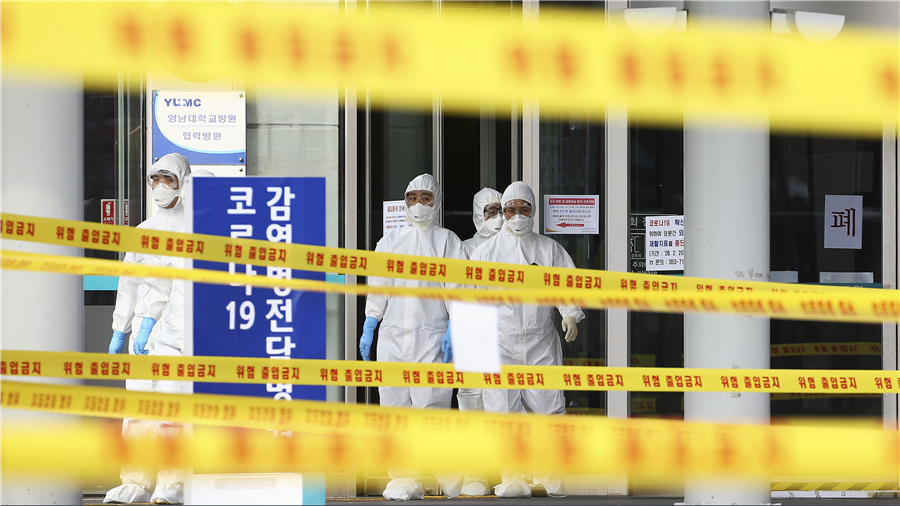 The COVID-19 Prevention and Control Team in Chongqing High-tech Zone in Chongqing announced on Saturday that a Korean employee of a company in Xiyong Microelectronics Park was identified as an asymptomatic case in South Korea.
The man, 42, is an engineer of SK Hynix Semiconductor (Chongqing) Co Ltd in Xiyong Microelectronics Park. He took the company car to Chengdu on Thursday and flew to South Korea. On Saturday, he tested positive at Incheon Airport in Seoul and was initially judged to be asymptomatic. He reported the results to the company immediately.
After receiving the report, the city and district immediately initiated emergency response and organized measures such as epidemiological investigation, on-site management and control, nucleic acid testing, and epidemic elimination.
At present, the company where the Korean man worked temporarily has suspended production and implemented full closed management, isolated all employees and carried out nucleic acid testing overnight.
The hotel where the employee stayed in Chongqing has been temporarily closed. All hotel employees and all the guests staying at the hotel since Nov 25 have been tracked and tested for nucleic acid.
As of 9 am on Sunday, 49 close contacts and 100 secondary close contacts of the 49 close contacts have been identified. All of them have implemented centralized quarantine medical observation; 3,283 people have been sampled, and so far 2,674 people have been found to be negative, according to the Chongqing municipal government.
At the same time, a total of 493 samples were collected from the items and environment in the related places. The test results were all negative, the government said.