Political advisers back increased cultural education
Share - WeChat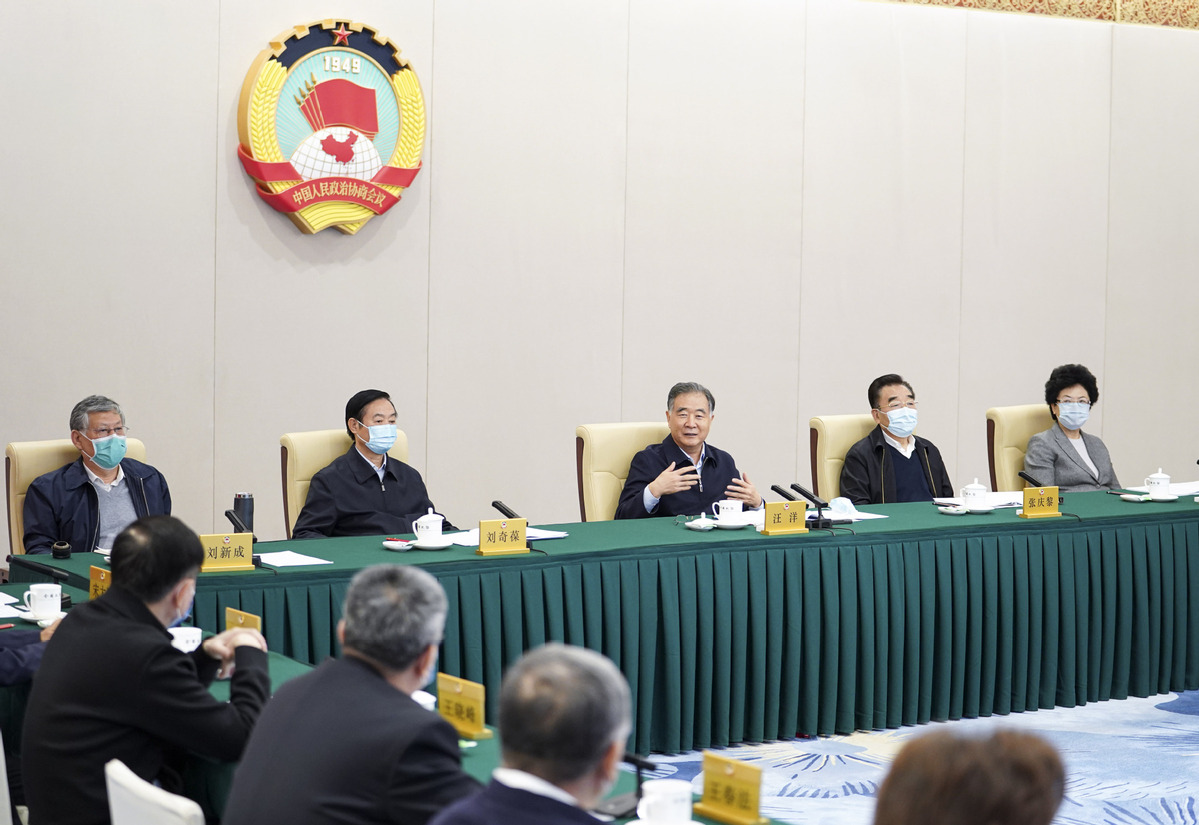 Top political adviser Wang Yang on Friday called on more comprehensive work to incorporate good traditional Chinese cultural values into the nation's education.
By learning from excellent cultural merit, traditions and values, students in China can nurture deeper confidence not only in Chinese culture, but also in the nation's socialist cause.
The National Committee of the Chinese People's Political Consultative Conference held a remote discussion via video link in Beijing on Friday, focusing on finding ways to achieve that goal.
Wang, a member of the Standing Committee of the Political Bureau of the Communist Party of China Central Committee and chairman of the CPPCC National Committee, addressed the meeting.
He stressed the significance of promoting the excellent traditional Chinese culture in textbooks, classrooms and campuses, which is pivotal to building cultural confidence.
While stressing that moral education is the fundamental duty, he urged education practitioners to adhere to prime overall design and tailored structure that could meet different education needs. He also called for optimizing education material and content in an innovative manner.
"Long-term efforts should be made to plant the seeds of excellent traditional Chinese culture in the hearts of every student, so they can nurture deeper confidence not only in Chinese culture, but also in the nation's socialist cause," he added.
Eleven CPPCC members and one representative took part in the discussions from four locations: Beijing, Tianjin, and Shandong and Hunan provinces. Another 90 CPPCC members participated in the meeting via mobile platforms.
The political advisers compared notes on difficulties found in their respective work, such as inadequate design, unbalanced nationwide development and a lack of measures and policies.
In conclusion, they suggested that good education with traditional cultural values must adhere to the basic principles of education. Meanwhile, the methods for carrying out cultural education also must be improved, with strengthened funding and talent support.
Other suggestions include: Outstanding practitioners at the grassroots level should be duly rewarded so that their successful experiences can be shared in case studies at a broader range to inspire others to follow.