China-ASEAN relations set a good example for the rest of the world: China Daily editorial
Share - WeChat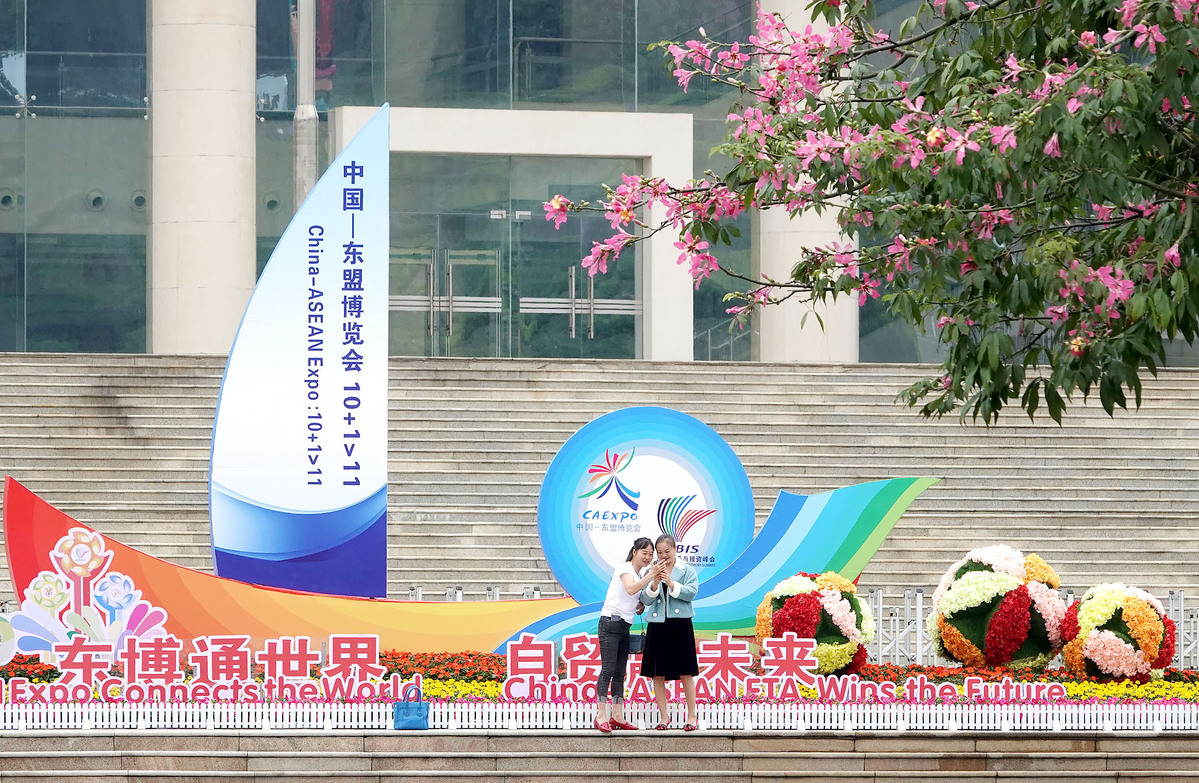 Drawing on the inspiration of the ancient Silk Road trade routes linking China and countries in Southeast Asia, President Xi Jinping proposed in 2013 that China and the member states of the Association of Southeast Asian Nations cooperate to build a 21st Century Maritime Silk Road.
Seven years on, China and the 10 ASEAN members enjoy growing connectivity, deepening economic integration, robust business ties and closer people-to-people exchanges.
Xi re-affirmed the importance of China-ASEAN ties in his speech at the opening ceremony of the 17th China-ASEAN Expo and China-ASEAN Business and Investment Summit on Friday. Noting that China and the members of ASEAN "share close affinity and longstanding friendly relations", he said that ASEAN plays an ever-growing role in China's global connections and in high-quality Belt and Road cooperation.
It was as early as in 1991 that China and ASEAN officially started their dialogue in Kuala Lumpur, Malaysia. In the 29 years since then, China and the ASEAN members have strengthened regional cooperation.
China was the first country outside the region to join the Treaty of Amity and Cooperation in Southeast Asia and the first country to establish a strategic partnership with ASEAN.
The friendship between the two sides has played a key role in this year's fight against the novel coronavirus. As Xi said in his video address on Friday, China and the ASEAN members have offered practical support to one another, shared experiences and opened "fast tracks" and "green lanes" to facilitate the flow of people and goods.
The friendship has also enabled them to work together to finalize and eventually ink the Regional Comprehensive Economic Partnership agreement, which promises to be a stepping stone to greater regional economic integration.
And with Xi once again pledging that China remains committed to further opening up its economy and seeking greater synergies in the interplay between the domestic and world economies, China-ASEAN cooperation has great prospects.
The expo and the summit being held in Nanning, capital of the Guangxi Zhuang autonomous region, are not only fruits of the China-ASEAN friendship, they also mark a good start for post-pandemic cooperation as 160 trade promotion activities aimed at facilitating trade between China and ASEAN members are being held during the expo.
The China-ASEAN relationship has grown into the most successful and vibrant model for cooperation in the Asia-Pacific, which is an exemplary effort in building a community with a shared future for mankind.
China and ASEAN will continue to deepen cooperation under the guidance of the Strategic Partnership Vision 2030. Which not only bodes well for maintaining the positive momentum of cooperation in the region, but also sets a good example for the rest of the world.
Most Viewed in 24 Hours
China Views