Sunak paints bleak economic picture
Share - WeChat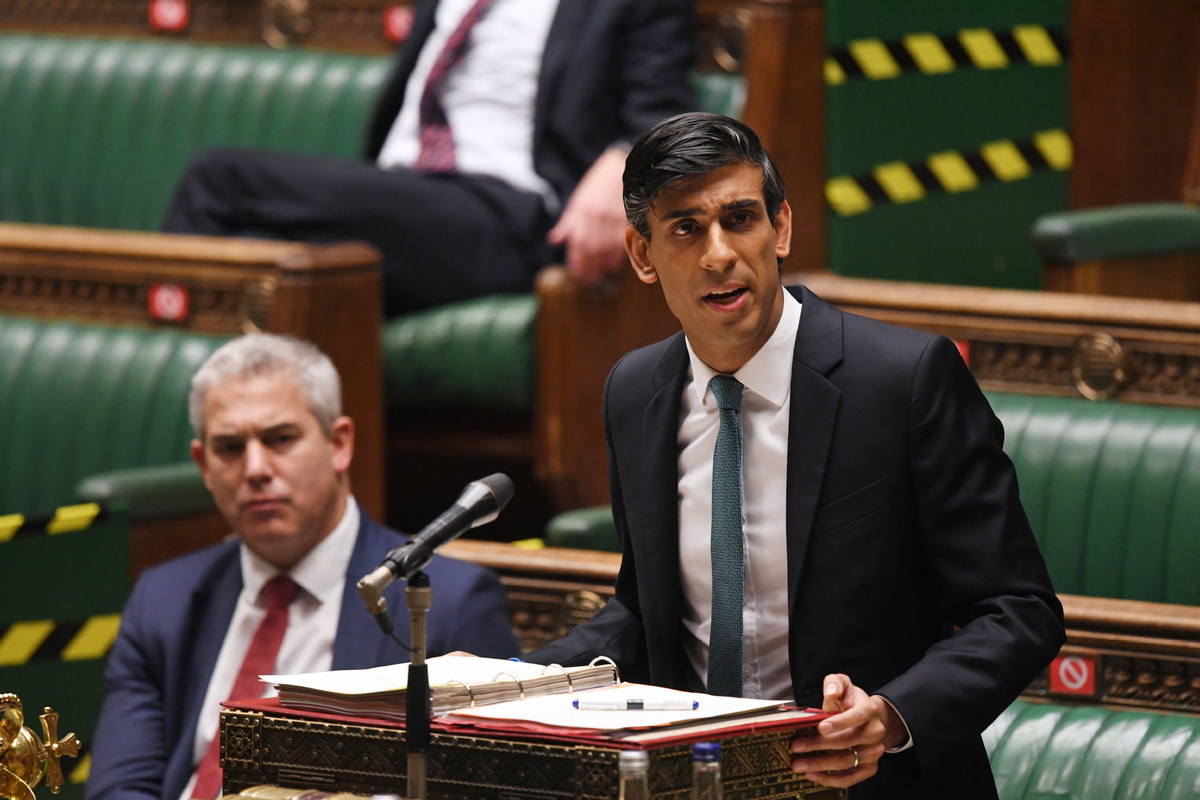 British Chancellor of the Exchequer Rishi Sunak has warned that the United Kingdom's "economic emergency" has "only just begun" after delivering a bleak forecast in his Spending Review speech to members of Parliament.
This year, the economy was predicted to contract by 11.3 percent, the largest slump in output for more than three centuries, followed by growth of 5.5 percent in 2021 and 6.6 percent in 2022.
But, Sunak warned, "even with growth returning, our economic output is not expected to return to pre-crisis levels until the fourth quarter of 2022. And the economic damage is likely to be lasting."
The government expects its borrowing for this year to be 394 billion pounds ($525 billion), which he said would be the highest level in peacetime history, and the cost of getting the country through the novel coronavirus pandemic this year was estimated at about 280 billion pounds.
"This Spending Review will ensure hundreds of thousands of jobs are supported and protected in the acute phase of this crisis and beyond with a multi-billion package of investment to ensure that no one is left without hope or opportunity," he said.
Unemployment is also predicted to rise significantly. The most up-to-date figures show the country's current unemployment total is 1.62 million people, an increase of more than 300,000 on the same time 12 months ago, and by the middle of next year that total is predicted to peak at 2.6 million.
Responding for the opposition Labour Party, shadow chancellor Anneliese Dodds criticized Sunak for making no mention at all in his speech of Brexit, with the country just weeks away from a potential no-deal departure from the European Union, an outcome which the governor of the Bank of England, Andrew Bailey, has said would cause more long-term economic damage than the pandemic.
"There's still no trade deal," she said. "So does the chancellor truly believe that his government is prepared and that he's done enough to help those businesses that will be heavily affected?"
Many of the details of Sunak's speech had been released in the days before. National Health Service staff including doctors, nurses and other workers will get a pay rise but all but the lowest-paid other public service workers face a pay freeze, and overseas aid, which is currently set by law at 0.7 percent of the national income, will be reduced to 0.5 percent from next year onwards, although he said it would be restored "when the fiscal situation allows".
The head of the Church of England, Archbishop of Canterbury Justin Welby, was quick to respond to this, branding the cut in aid "shameful and wrong".
Sunak also suggested that further down the line, public spending cuts and tax rises were both possible, as he said the government had a "responsibility, once the economy recovers, to return to a sustainable fiscal position".