Xibaipo keeps history alive
Share - WeChat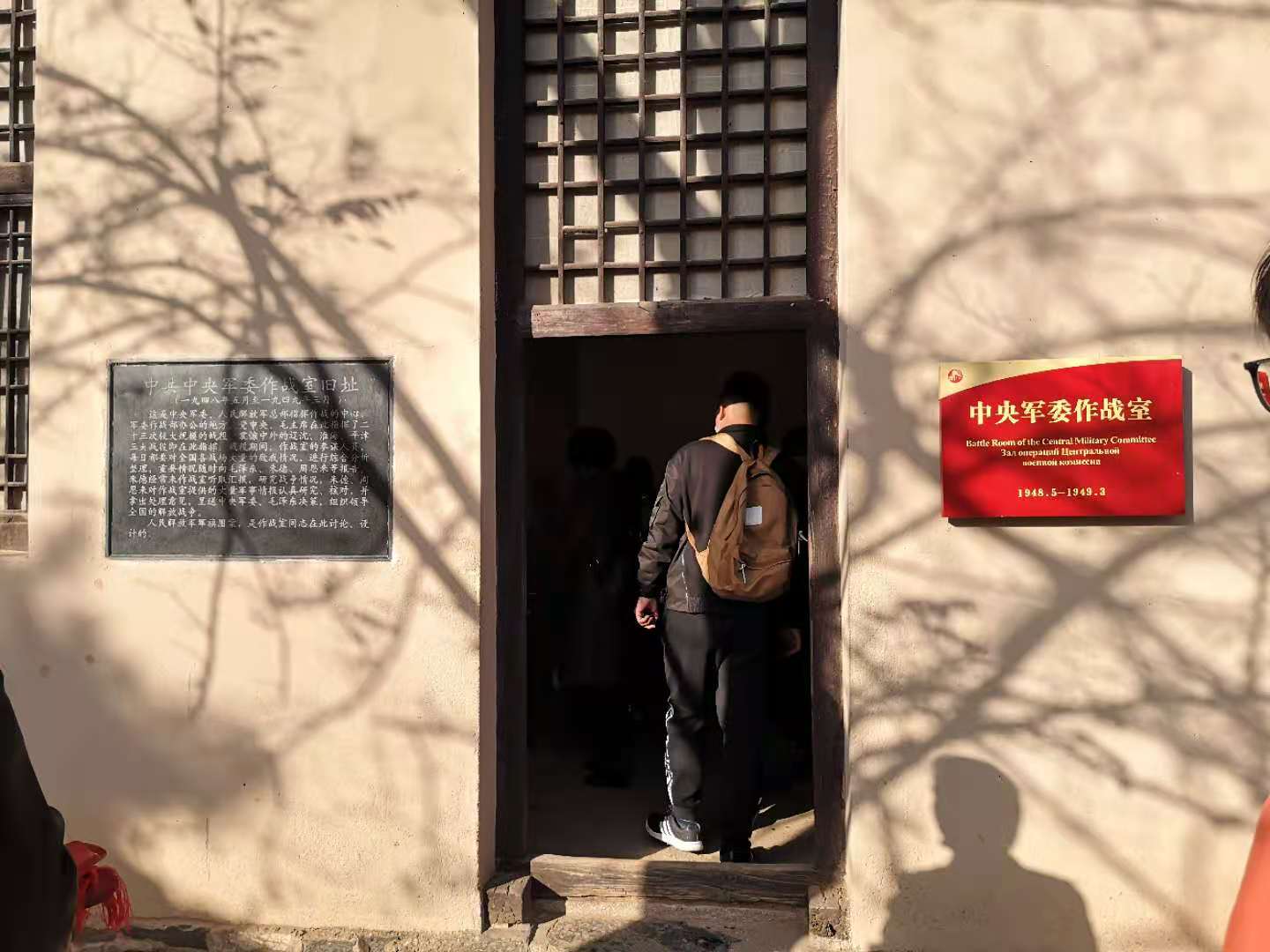 For some foreign visitors, their favorite part of the Xibaipo Memorial is the operational headquarters, says Wang Lipeng, a tour guide for the Xibaipo Memorial in Pingshan county, Hebei province.
"They can't believe that Chairman Mao Zedong won the war in such a cramped room, which can only hold two sets of tables and chairs," Wang, 32, tells the students of Tsinghua University on a survey tour in early November.
But tourists can also find answers to the following questions. What did Zhou Enlai prefer doing when giving a speech -- waving his hands or pacing back and forth? How could military correspondents develop photos so quickly on the battlefield? Why did people embroider Chinese characters on the soles of shoes? Here, in Xibaipo Memorial where the headquarters was located, history is not just lists of names of generals and leaders, but also a mirror into people's lives 70 years ago.
Many Chinese know Xibaipo through historical fiction or TV series. In the stories, important files were telegraphed from Xibaipo, the results of battles would be sent to Xibaipo, and the meetings that could gather the heads of the party were still held in Xibaipo. For people who have not been to the Xibaipo Memorial, it is the place where the Communist Party of China commanded the army to defeat Chiang Kai-shek and the Kuomintang army, establishing New China.
In Wang Lipeng's memory, every time he brought visitors to the headquarters, they would be surprised by the tiniest headquarters in the world.
"It is not mysterious. All these brick bungalows are the 'secret weapon' that established the New China," he says.