Shenzhen Bay Public Art Season kicks off
Share - WeChat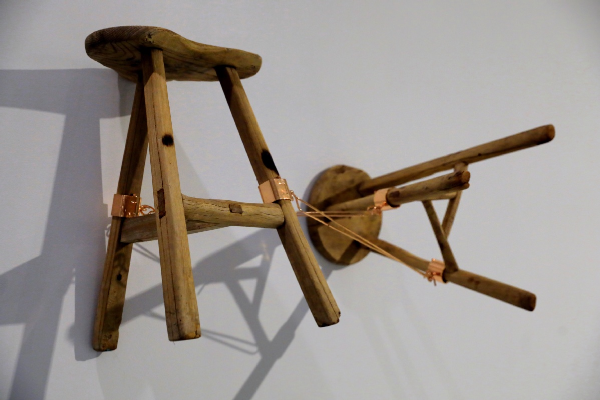 Themed "Intellective City", the 2020 Shenzhen Bay Public Art Season kicked off on Saturday in Nanshan district, Shenzhen, Guangdong province.
The exhibition has invited 50 worldwide renowned artists and young Chinese artists to bring their artworks to Shenzhen citizens including English artist Damien Hirst, British Indian sculptor Anish Kapoor, and Italian painter and action and object artist Michelangelo Pistoletto.
According to Zhang Zikang, curator of the exhibition, the exhibition is divided into two sections – Historical Intersectionality and Reconstructing the Future.
The first section exhibits works from both classic art masters and the new artistic forces. Artworks in the second section run the gamut from information technology and artificial intelligence, to biotechnology and several other disciplines.
"We are looking forward to seeing unprecedented connections between the public and urban public space emerge," Zhang said.
Dean of Luxun Academy of Fine Arts Li Xiangqun, also the chief planner of the exhibition, said that the show aims at using art as a medium to connect with Shenzhen citizens and let people think about the situation under the era of artificial intelligence.
The indoor exhibition held in Sea World Culture and Arts Center will last till Dec 13 and the outdoor part held in Shenzhen Talent Park will last till the end of February.