Xi, Merkel talk about vaccine cooperation
Share - WeChat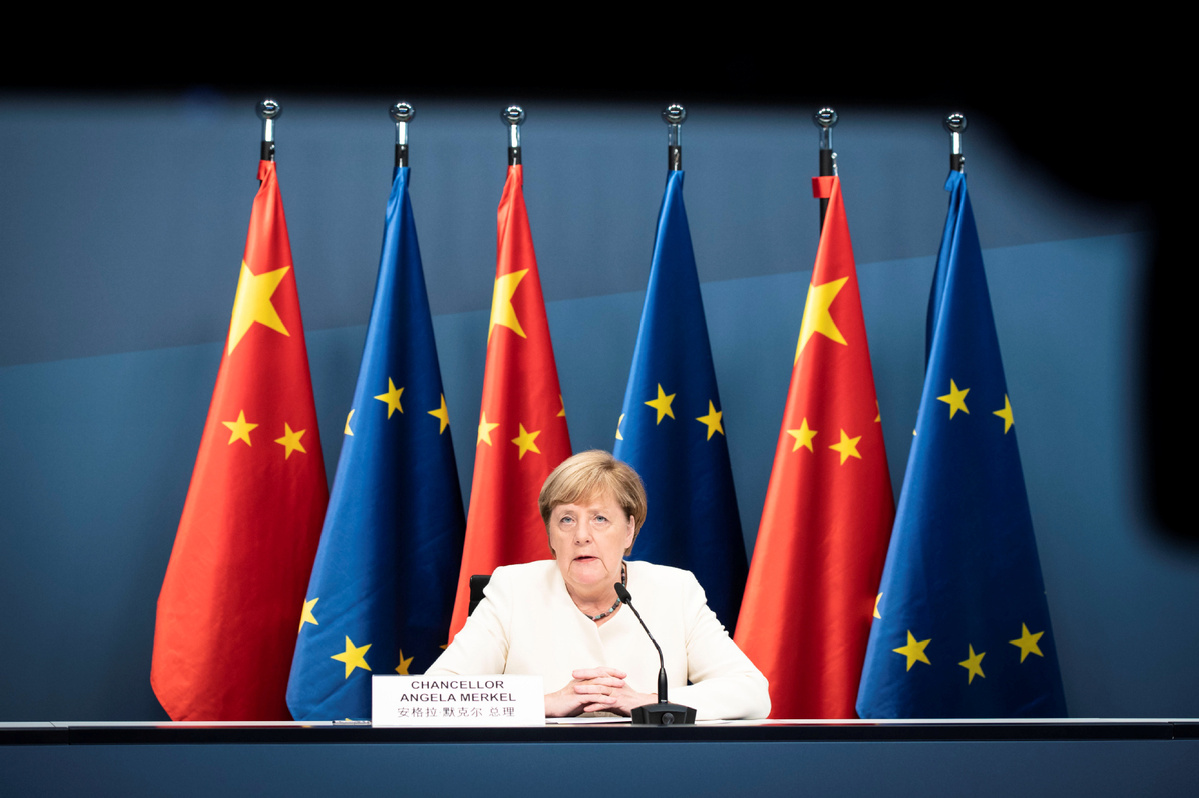 President urges China, EU to bolster exchanges, safeguard multilateralism
President Xi Jinping spoke by telephone with German Chancellor Angela Merkel on Tuesday evening, calling for greater progress in areas such as vaccines, bilateral cooperation and negotiations on the China-European Union Bilateral Investment Treaty.
Xi noted that they both participated in the recent G20 Leaders' Summit and called for upholding multilateralism, strengthening international cooperation, fighting the COVID-19 pandemic together, reviving the world economy and jointly meeting global challenges.
Some parts of the world, including Europe, are now faced with the test of the second wave of the pandemic, and it remains a top priority for all parties to fight it together, Xi said.
China is willing to strengthen exchanges and cooperation on vaccines with Germany to promote their fair distribution as global public goods, especially for the benefit of developing countries, he added.
Xi pointed out that since the start of the pandemic, China and Germany have maintained communication and their practical cooperation has continued to advance.
China is actively shaping a new development paradigm while it expands domestic demand and opening-up, which will bring new opportunities to Germany, Xi said.
It is hoped that Germany and Europe will remain open to Chinese enterprises, and the two sides should adhere to mutual respect, based on dialogue and cooperation and featuring mutual benefit and win-win results, he added.
It is hoped that the next round of consultations between the Chinese and German governments will further map out bilateral cooperation in various fields, he said.
Xi pointed out that China-Europe cooperation is of strategic significance amid the complex international situation. The two sides should enhance mutual trust and cooperation, strengthen exchanges and mutual learning, safeguard multilateralism and improve global governance, he said.
In September, Xi co-hosted a China-Germany-EU leaders' meeting via video link with Merkel and two EU leaders.
China is willing to continue to communicate closely with the EU on the major agenda items in the next stage, Xi said.
China will push for completing negotiations on the China-EU Bilateral Investment Treaty as scheduled, promote the building of China-EU dialogue mechanisms in environmental, climate and digital fields, and forge a partnership between China and the EU in green and digital fields, in order to inject strong impetus into the growth of the China-EU comprehensive strategic partnership, Xi added.
Merkel said that major changes are taking place in the world today, and Europe is facing the impact of a second wave of the pandemic. China has done a good job in prevention and control of the pandemic, and its economy has taken the lead in recovery, which is good news for German enterprises, she said.
It is hoped that the two sides will strengthen communication on vaccine cooperation and promote cooperation in areas such as trade and investment and new energy vehicles, Merkel said.
Germany congratulates China on reaching the Regional Comprehensive Economic Partnership free trade agreement with relevant parties, and it expects to step up efforts with China to promote the completion of negotiations on the EU-China investment treaty within this year, she said.