Trump tells GSA to start Biden transition
Share - WeChat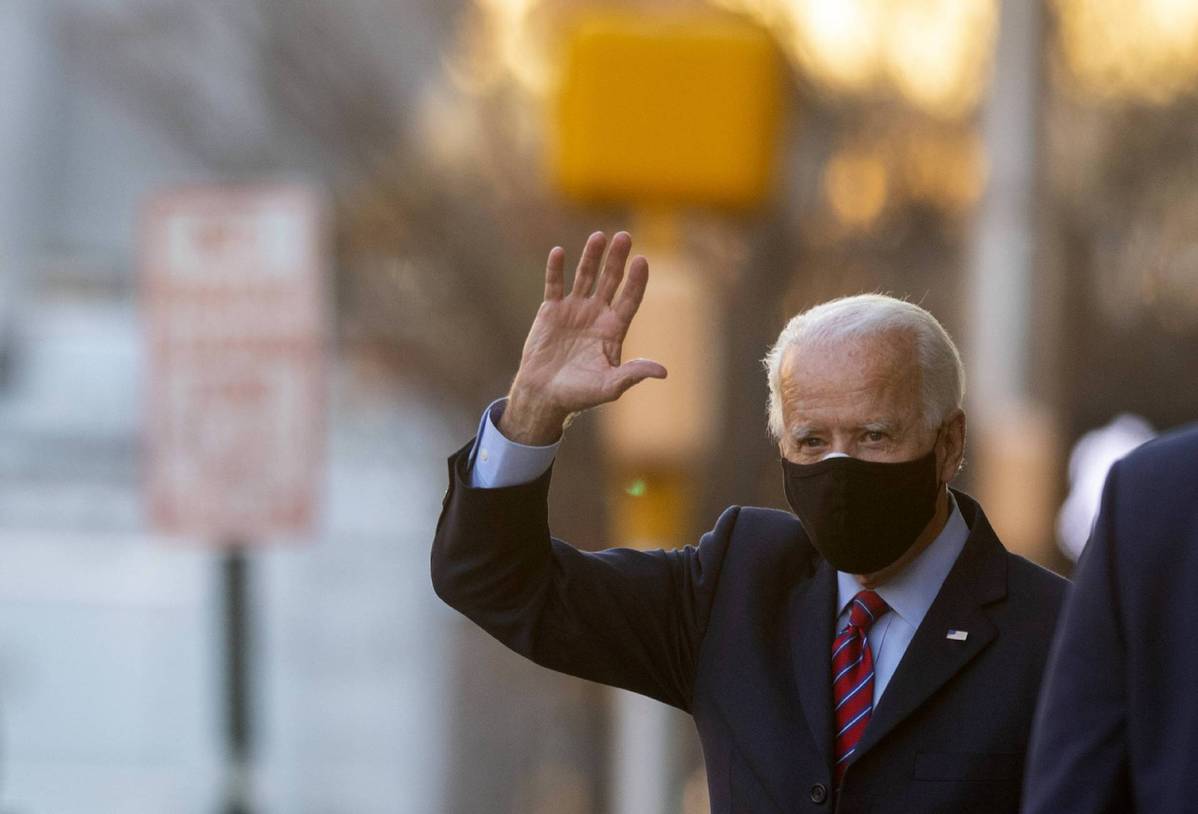 The head of the General Services Administration (GSA) on Monday formally designated President-elect Joe Biden as the apparent winner of the Nov 3 election and cleared the way for the start of the transition from President Donald Trump.
Shortly after the letter from GSA head Emily Murphy to Biden was made public, Trump, who has refused to concede the election, tweeted: "We will keep up the good fight and I believe we will prevail! Nevertheless, in the best interest of our Country, I am recommending that Emily and her team do what needs to be done with regard to initial protocols and have told my team to do the same."
Murphy's move allows the Biden transition team to coordinate with federal agencies, especially on critical national security and public health areas as the COVID-19 pandemic sweeps across the nation. The GSA will make $6.3 million available to Biden and his team to begin the transition process, as well as additional funds to prepare his staff and appointees. The presidential inauguration takes place on Jan 20.
Murphy, who was appointed by Trump, faced bipartisan criticism for failing to begin the transition process sooner, preventing Biden's team from working with career agency officials on plans for his administration.
She wrote in a letter to Biden: "Please know that I came to my decision independently, based on the law and available facts. I was never directly or indirectly pressured by any Executive Branch official — including those who work at the White House or GSA — with regard to the substance or timing of my decision."
Murphy added that she received many threats amid the delay in what she called an "effort to coerce me into making this determination prematurely", although they, too, had not influenced her decision.
She said she made the determination based on "recent developments involving legal challenges and certifications of election results".
Her letter came after Michigan on Monday certified the state's 16 electoral votes to Biden.
Trump has refused to acknowledge the results of the election since Biden was first projected as the winner more than two weeks ago. His campaign launched more than a dozen lawsuits to overturn votes in key battleground states, but none succeeded.
Yohannes Abraham, the executive director of the Biden transition, said in a statement that the decision "is a needed step to begin tackling the challenges facing our nation, including getting the pandemic under control and our economy back on track".
Trump has faced mounting criticism from some members of his own party on his refusal to help the president-elect make a smooth transition to the White House.
Retiring Tennessee Senator Lamar Alexander, who has repeatedly called for the transition to begin, released a new statement Monday saying that Trump should "put the country first" and help Biden's administration succeed.
"When you are in public life, people remember the last thing you do," Alexander said.
Senator Rob Portman of Ohio on Monday called for Murphy to release money and staffing needed for the transition. Portman, a senior member of the Senate Homeland Security and Governmental Affairs Committee, also said Biden should receive high-level briefings on national security and the coronavirus vaccine-distribution plan.
Senator Shelley Moore Capito of West Virginia also urged a smooth transition, saying in a statement Monday that "at some point, the 2020 election must end".
Earlier Monday, Biden announced several picks for top jobs in national security and foreign relations and reportedly is expected to name former Federal Reserve chair Janet Yellen as the first female treasury secretary.
He named former secretary of state John Kerry as special presidential envoy for climate, Alejandro Mayorkas to head the Department of Homeland Security, the first immigrant in that position, and Avril D. Haines as director of national intelligence, the first woman in that position.
There has been speculation that Trump intends to run for the White House in 2024. On Monday, a new Hill-HarrisX poll found 47 percent of registered voters in the Nov 17-19 survey said they support the idea of another presidential run by Trump. By contrast, 53 percent of respondents oppose the notion.
Seventy-five percent of Republican voters are in favor of Trump pursing the White House again while 25 percent oppose. Seventy-six percent of Democratic voters oppose Trump running again while 24 percent support it.
Agencies contributed to this story.