The fine line between growth and staying green
Share - WeChat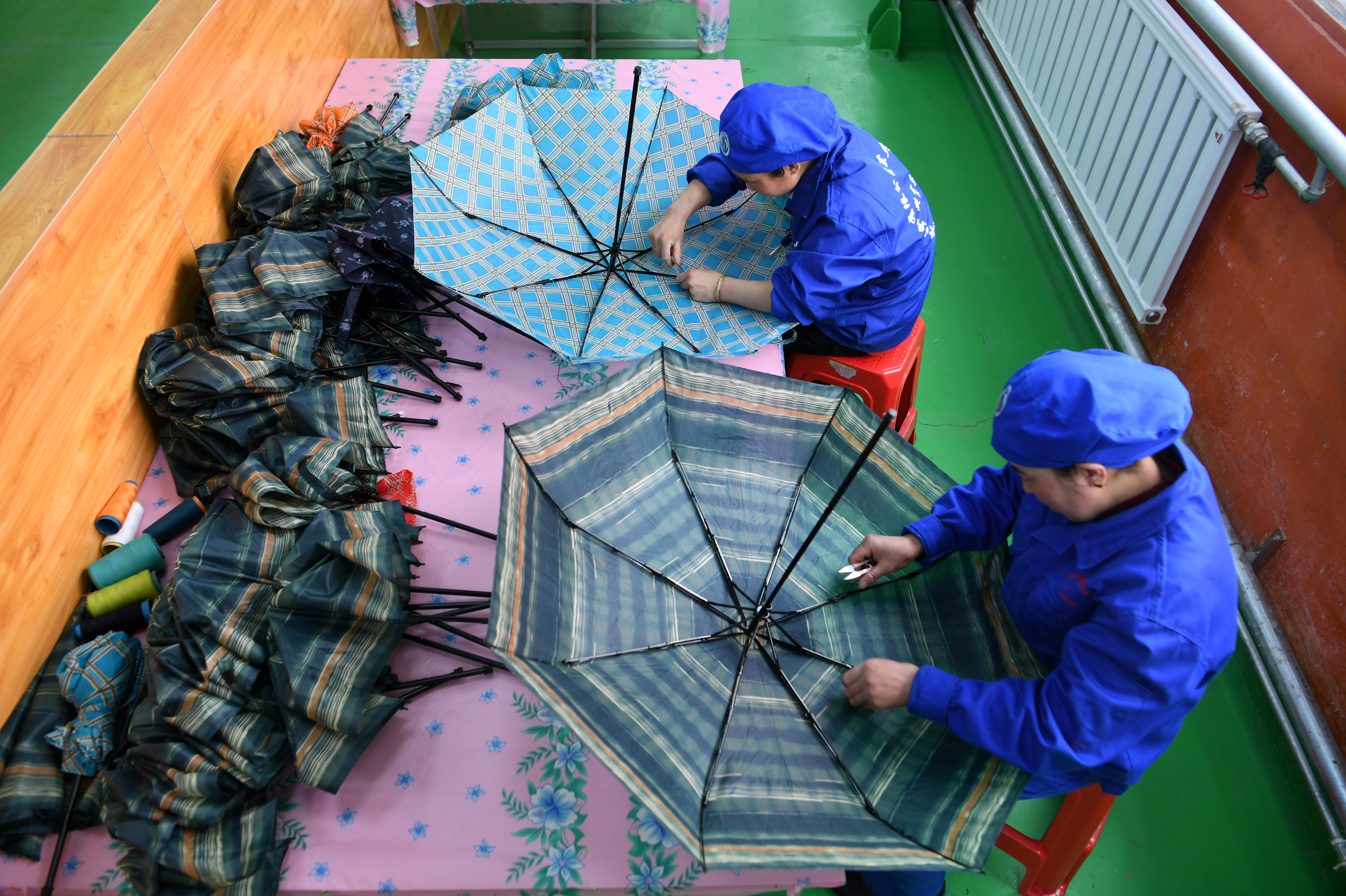 Empowering women
The underlying notion is that for each individual circumstance of poverty, there must be a unique and individual solution.
In Yunnan province, the agency set up a special project to empower women of the Yi ethnic group for cultural industrial development through a community-based approach, as they are among China's most vulnerable groups to poverty and have fewer opportunities to obtain quality education or highly skilled employment.
The assistance, starting from 2012 and focusing on traditional embroidered products, includes strengthening Yi women's capacity in community organizations, business management and traditional handicraft skills, and supporting the creation of micro-loan schemes to finance business expansion.
The project enhanced the capacity building of women organizations, workers in women's federations, local officials and three pilot sites, and promoted the development of community-driven cultural industries.
It has also improved the market competitiveness of Yi embroidery products and Yi women's livelihoods, the agency says.
As a result, by the end of 2015 the project had benefited more than 2,600 people, 90 percent of them female. The average monthly per capita income generated by Yi embroidery rose from 750($114) to 1,300 yuan.
Female migrants were also attracted to return to their hometowns to engage in the embroidery business, which helped alleviate the problems of left-behind groups, including old people and children.
Since the launch of the project, 457 women have returned home to engage in the Yi embroidery industry, allowing for 558 left-behind groups to be reunited.
With the support of local governments or charities, similar projects were also set up in Guizhou province for women of the Miao ethnic group.
Craft works go global
Gu Lanhua, a Party branch secretary of Meixiang village in Kaili, Guizhou province, has learned embroidery since she was a child, and for many years devoted herself to teaching other women as a way of passing on traditional skills to others and helping people gain an income from it.
Supported by local government and UNDP projects, Gu managed to lead the villagers to develop the Miao embroidery industry, selling the product all over the country and even exporting to the United States, Germany, Switzerland and other countries.
Another mechanism, called pairing-up support, has also been an innovative intervention that plays a key role in alleviating poverty, and something the UNDP has also been involved in, Trankmann said.
"This mechanism has been effective in mobilizing resources and leveraging expertise from developed regions across the country to contribute to the development of poor counties."
For example, Trankmann said, Xiamen in Fujian province has helped Linxia Hui autonomous prefecture in Gansu province, promoting the development of the agricultural product processing industry to increase profitability and add value to raw agricultural products since 2010.
According to official figures, Xiamen had helped Linxia sell local products worth more than $16.9 million by July, greatly expanding sales channels for local produce and increasing farmers' incomes.
Linxia, one of 75 poverty-stricken counties in Gansu province, eliminated extreme poverty in 2018.
This practice of drawing on and sharing and scaling up lessons that work across different regions has also been reflected in the UNDP's work.
In 2006 the agency established a program to link farmers with environmentally friendly and locally suitable technologies. It aimed at not only increasing incomes, but also connecting farmers to markets, thus enhancing sustainable development.
As a result, 1 million farmers have benefited from the program each year since 2008, with incomes rising an average of 10 percent a year.
"Over the past 40 years one of the greatest challenges China has faced was tackling the disparity between the economic development of the eastern cities and the lesser developed western regions," Trankmann said.
"China has invested considerable resources in developing infrastructure to link poor areas to the rest of the country, giving poor people better access to services, markets and other opportunities to build better lives."
Inland regions have also received a great deal of policy attention to make sure no province was left behind, she said.
According to the World Bank, China has managed to lift 850 million people out of poverty since reform and opening up in the late 1970s, more than ever in so short a time.
While it is important to remember that every country context is different, Trankmann said, China's targeted, bottom-up approach to poverty alleviation does offer valuable lessons for the global fight against poverty.
"China makes sure that each county, village and community was assessed through very thorough surveys and assessments,(so it can) understand where the poor are, what they lack, and what they need to lift themselves out of poverty."
Last year China allocated 126 billion yuan to poverty reduction programs, and since 2017 about 775,000 public servants have been dispatched to impoverished villages to support local officials in implementing specific poverty-alleviation measures at the household level and monitoring and reviewing progress at every step.
Over the past 20 years, Trankmann said, one of the UNDP's main priorities has been to help China with its increasing role in global development collaboration and help to share the country's development lessons with other countries.
In 2005, the UNDP initiated and supported the establishment of the International Poverty Reduction Center in China, which aims to create a global knowledge hub on reducing poverty.
South-South Cooperation also offers a global platform that gives other countries a chance to learn and benefit from China's development experience and expertise through knowledge sharing and technology transfers.
In particular, Trankmann said, trilateral cooperation generates a unique opportunity for maximizing the impact of development by pooling the strengths of China, partner countries and the UNDP.
What's more, China's economic recovery from the effects of the COVID-19 pandemic "matters immensely" to the rest of the world and the global economy, Trankmann said.
"The country is in a position playing a critical role in defining the new normal of the post-pandemic world. That makes China's commitment to achieving the 2030 Agenda and the 17 Sustainable Development Goals all the more crucial."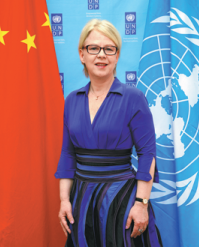 BEATE TRANKMANN
Beate Trankmann took up her post as United Nations Development Programme resident representative for China in October last year. She had worked in China earlier, as a UNDP program officer, from 1999 to 2002.
Before joining the UNDP, she was a research fellow at the European Institute for Asian Studies in Brussels, advising European Union institutions on EU-Asia relations.
Trankmann was educated in France, China and Germany, and holds a master's degree in political science and a bachelor's degree in China studies, both from the University of Hamburg.