'Versailles' typifies both luxury and decadence
Share - WeChat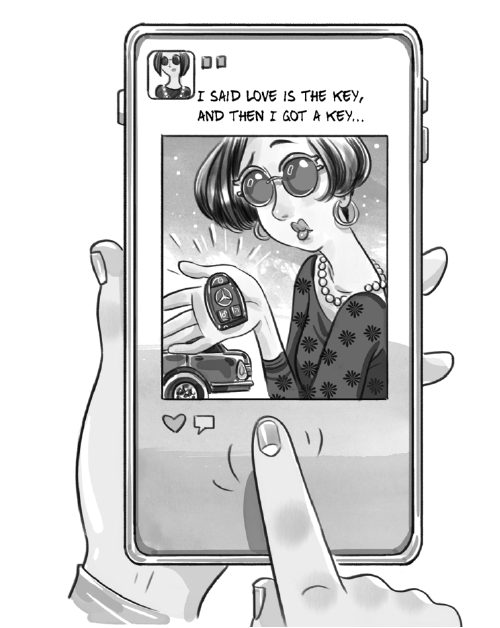 Editor's note: "Versailles" has become a buzzword online with the hashtag being viewed more than 770 million times on Weibo, a Twitter-like social media platform."Versailles" refers to Chinese millennials flaunting their wealth on social media and expressing opinions contrary to the majority on random issues. What is the reason behind this phenomenon? Two experts share their views on the issue with China Daily's Yao Yuxin. Excerpts follow:
Reflection of people's desire for a better life
Compared with people explicitly bragging about their wealth and status,"Versailles"-type braggers use so-called literary techniques, like pretending to be unhappy about things and events that make normal people happy, pretending to be superior in taste and aptitude to others in discussions on certain topics, or quoting a third party for self-flattery.
Versailles represents not only the Palace of Versailles but also symbolizes the system of absolute monarchy. As such, the "Versailles" phenomenon, embellished as it is by photographs of luxuries such as expensive wine, symbolizes the pursuit of an elegant or extravagant lifestyle only to become an object of mockery online.
Yet those who "create" and ridicule "Versailles" literature are the same group of people: the rising middle-income group, particularly generation-Zs, and those who expect to get a ticket to the "Versailles" group in the near future.
Thanks to its rapid economic growth and effective poverty alleviation work, China has seen a rapid increase in its number of middle-income people. Many members of the emerging middle-income group have amassed some wealth and thus can indulge their cravings, although they lack the confidence of high-income people. So they pretend to be stinking rich, connoisseurs of the good things in life, and lead a luxurious lifestyle, in order to create a faux identity.
For example,"Shanghai debutantes", a group of young women who share the bill for their sojourns in luxurious hotels and exquisite afternoon tea sessions, take turns to pose for the camera and post the photos on social media to flaunt their wealth and appear to be the core of the "Versailles" group, inviting fierce taunts online in the process.
In fact, the phenomenon has been highlighted in the works of many writers including F. Scott Fitzgerald's The Great Gatsby, which deals with themes like idealism and decadence, and social upheaval and resistance, with the protagonist Jay Gatsby loving the upper-class lifestyle and yet viewing those who pursue it with disdain.
Phenomena like "Versailles literature" and "Shanghai debutantes" will keep emerging in China thanks to the rising number of middle-income people and social media platforms inadvertently becoming a vehicle of their promotion.
However, this cultural phenomenon embodies people's desire to lead a better life-and even people who post photos online of their visit to the Palace Museum to "appreciate" the calligraphy exhibition of Su Shi, a renowned poet and artist of the Northern Song Dynasty (960-1127), or enjoy dinner in Michelin restaurants are, in a way, members of the "Versailles" group.
Zhang Yiwu, a professor at the Department of Chinese Language and Literature, Peking University
Most Viewed in 24 Hours
China Views