Health plans provide aid to poor farmers
Share - WeChat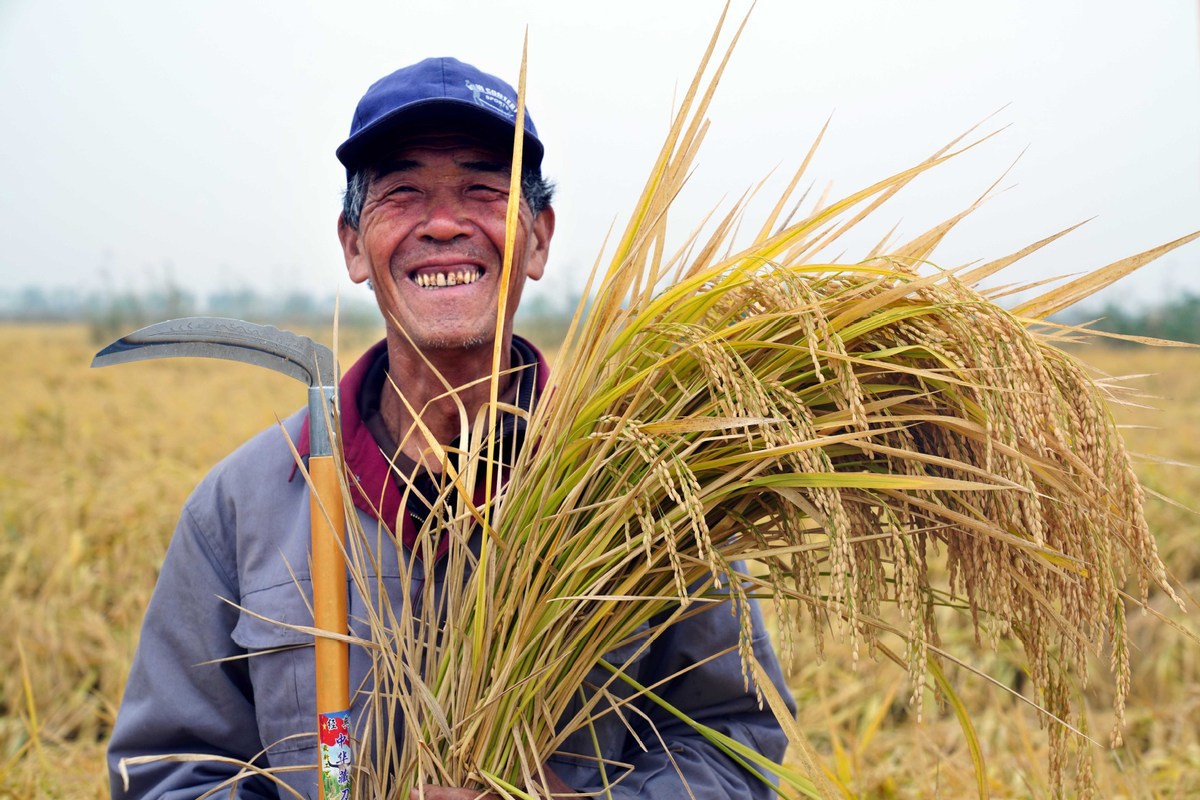 Millions of impoverished families have now been able to afford care
The basic health insurance has paid 330 billion yuan ($50.2 billion) for poor sick farmers since 2018 as part of a broader move to curb absolute poverty, a senior official said.
The benefits helped about 10 million impoverished families escape poverty, Chen Jinfu, deputy head of the National Healthcare Security Bureau, said on Friday.
The plan's penetration has stabilized at more than 99.9 percent among the nation's 98.9 million impoverished population, he told a news conference held by the State Council Information Office in Beijing.
"We've shared data with relevant departments, and try to incorporate the poor farmers into the system as we can to minimize the burden of disease," Chen said.
China has worked over the past few years to expand its coverage in less affluent rural regions to curb poverty caused by medical bills that can be cripplingly high for financially strapped families. Thanks to the efforts, the insured population has reached 1.35 billion, or 95 percent of the population, said the bureau.
The healthcare plan reimburses 60 percent of medical bills on average.
When coupled with other preferential policies toward poor farmers-such as subsidies for high blood pressure and diabetes medicines-the rate can reach about 80 percent, Chen said.
That was made possible by the nation's fiscal policies that tilted toward the less wealthy regions, as well as reforms that have led to a significant decline in medicine prices, official data suggested.
Chen said the central government earmarked 27.5 billion yuan in health assistance to combat poverty this year, and 90 percent went to keep plans going in central and western regions, home to most of the country's impoverished counties.
Starting in 2018, the central government has allocated another 12 billion yuan in a special fund to help pay health insurance for impoverished regions, Chen added.
More than 110 medications and devices have seen their prices plunge by 54 percent on average, making hospital bills 54 billion yuan cheaper.
Among them was the heart stent, whose price has dropped from more than 10,000 yuan to 700 apiece. That alone has helped save 10 billion yuan in insurance payments.
The ramped up input has reaped benefits among China's least developed regions.
On the snowcapped plateaus in the Tibet autonomous region, echinococcosis, a tapeworm disease that fills human lungs or livers with cysts, used to be rampant. The disease can crush blood vessels and can be fatal if they rupture.
Li Bin, deputy head of the National Health Commission, said they have launched a campaign in the region and spotted the disease in some 27,000 mostly ethnic Tibetan people.
In addition, figures offered by the commission showed that the infant malnutrition rate is declining.
The percentage of infants age six to 24 months who have anemia in rural regions was 23.5 percent, compared with 32.9 percent in 2012. About 7 percent of children there were slow in growth in 2018, lower than the 10.1 percent in 2012.