Xi: Rule of law key to modernize governance
Share - WeChat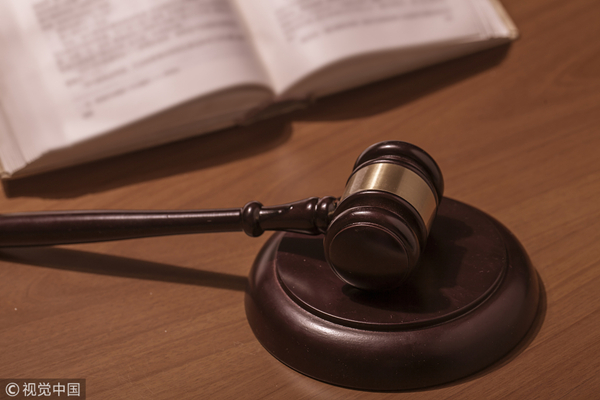 Need cited for intensified effort to address major obstacles, challenges
President Xi Jinping's remarks about promoting the modernization of the country's governance system and capacity using the rule of law constitute a guide for the work of people from all walks of life, observers said. That is especially so for those engaged in judicial matters, as they tackle major problems that exist in the law-based governing system, they said.
Xi, who is also general secretary of the Communist Party of China Central Committee and chairman of the Central Military Commission, delivered a key speech at a central conference on work related to overall law-based governance held in Beijing on Monday and Tuesday. He called for intensified efforts to respond to major challenges, withstand major risks, overcome major obstacles and address major conflicts in line with the law.
After learning about the speech, the Supreme People's Court, the nation's top court, said it would constantly improve judicial capacity to reach the central leadership's requirements, pledging to provide more efficient legal services and stronger support for ensuring high-quality development, stable economic growth and social harmony.
"We'll put meeting people's judicial demands as our priority, strengthening legal protection for them and making full use of legal means to help them solve disputes so that everyone feels justice is done in every case," the top court added.
Besides the judicial system, other government agencies also said they would make the principle of the rule of law their priority while dealing with administrative and foreign-related affairs.
Xu Xinjian, head of the law and rule division of the State Administration for Market Regulation, said that with Xi stressing law-based government construction, the State Administration for Market Regulation is drafting a five-year plan on market supervision to improve its law enforcement, regulate administrative behavior, limit administrative power and prevent it from being abused.
"We'll continuously and strictly enforce laws in a civilized manner, giving firm legal support to market supervision reforms and development," he said.
Amid a complicated international situation, "the meeting stressed taking a coordinated approach to promoting the rule of law at home and in matters involving foreign parties for the first time, which provides clear direction and a requirement to attach more importance to law-based governance in dealing with foreign affairs," said Jia Guide, director of the Ministry of Foreign Affairs' Department of Treaty and Law.
"China is approaching the world as a responsible nation, so we have to better apply the rule of law when attending to foreign affairs," he added.
Feng Guo, president of Law School at Wuhan University, said that in order to promote the rule of law in matters involving foreign parties, the country should attach more importance to educating related talent to better safeguard national sovereignty, security and development interests.
Xi Jinping Thought on Rule of Law was lauded at the conference and by the top court, government officials and legal experts as the fundamental guideline for law-based governance in the country and resolving major problems in legal departments.