First frost adorns northern border areas
Share - WeChat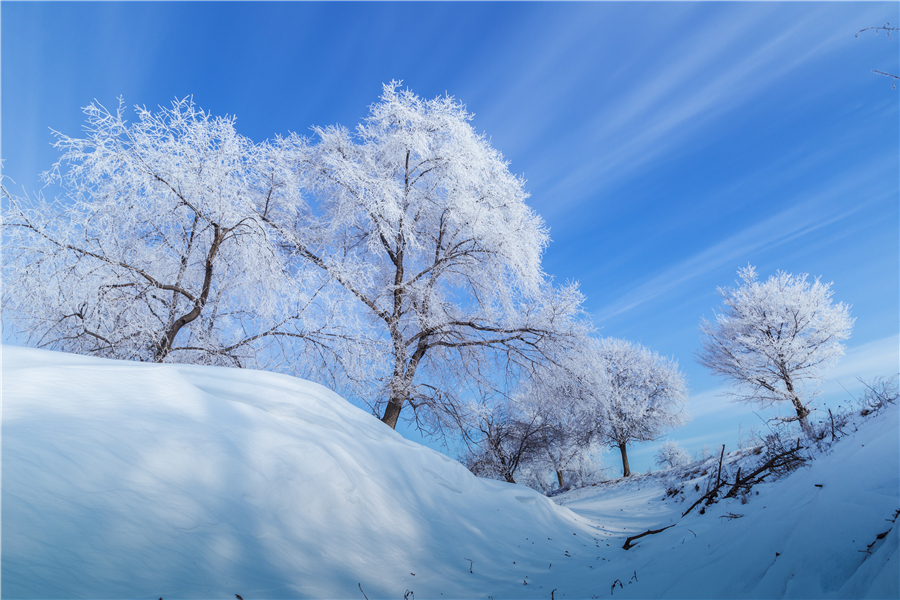 In recent days, people in Huma county in the Daxinganling region of Heilongjiang province got their first rime of winter.
With the passing of a cold front, temperatures in the region began to slump on Tuesday, bringing frost and creating the natural beauty of soft rime. The unique landscape attracted many residents and tourists along the Heilong River at the Sino-Russian border.
"Temperatures in this winter are higher than the corresponding period in past years, causing the Heilong River to freeze later," said Hou Fang, deputy director of the Huma Meteorological Center. "When water vapor from the river meets the cold air, Huma gets a special landscape."
A resident, Wang Shifeng, said, "When I looked down from my window this morning, I was surprised to find the rime on the trees. I immediately put on my thick coat and came to the bank of the Heilong River to take photos."