Elderly driver looks forward to hitting road
Share - WeChat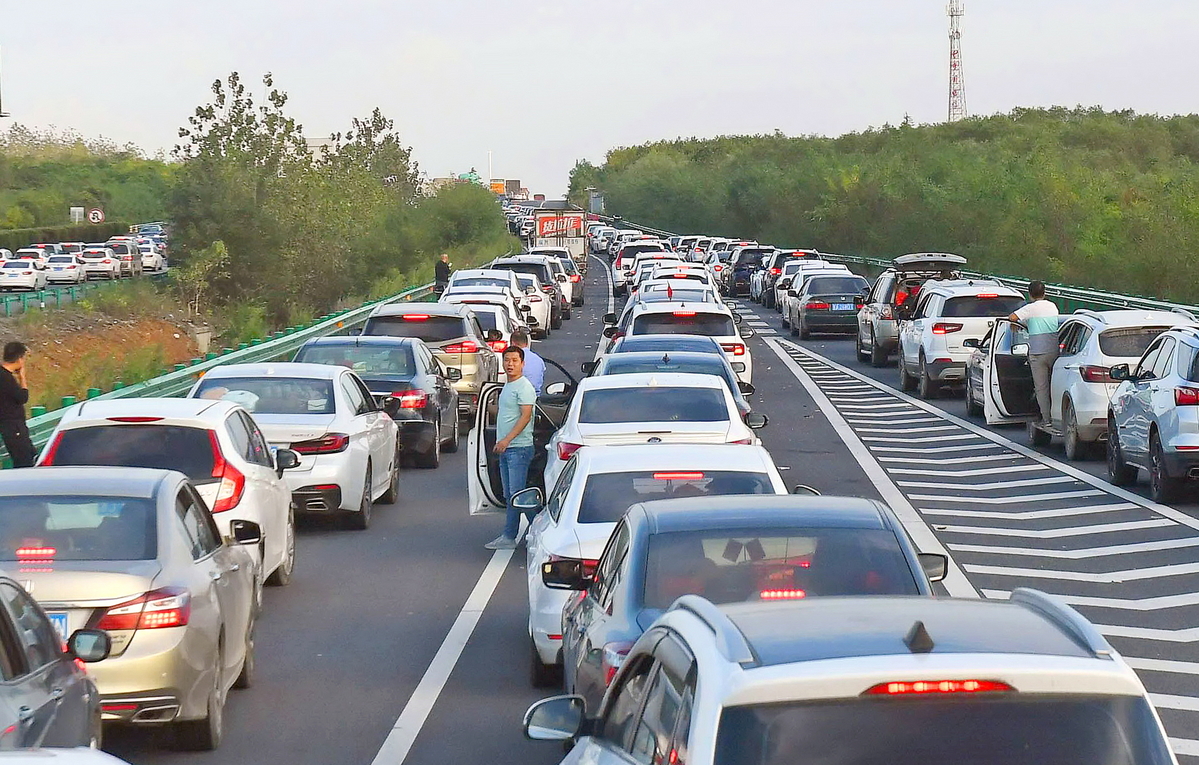 New policy allowing people over age 70 to get behind wheel is embraced
As soon as a policy change in October allowed people aged 70 and over to have a driver's license, Zhang Guilin, 72, went to a Beijing driving school for a consultation.
He said he is excited about the new measure because he really wants to drive with his wife around China for the rest of their lives.
"When we got married decades ago, I could only afford a bicycle for about 120 yuan ($18), nearly four months' salary back then. Very few people of my generation had a car, and most of us didn't get a driver's license," he said.
When Zhang, a former senior civil service official in Chifeng, Inner Mongolia autonomous region, traveled to Japan in 2018, he saw an old woman driving.
"The policy to lift the age limit for driver's licenses in our country is in line with the international trend," he said.
His current life revolves around walking in parks and meeting up with old friends who also moved to Beijing, which he said was a little boring.
"Since I am better off and don't need to worry about my son's life, it's time for me to travel.
"However, my son wouldn't allow me to learn how to drive over safety concerns, and I missed the chance to apply for a license at the age of 69. The new measure rekindled my passion, and I must get a driver's license this time," he said.
Under the new measure released by the Ministry of Public Security, applicants over 70 have to pass tests for memory, judgment, reaction time and other abilities to ensure they are capable of driving safely. They also need to have a medical examination and submit a medical certificate each year.
Zhang is confident about his physical and mental states as well as his ability to pass the driver's license exams.
"I have finished more than 1,600 sample questions about rules of the road, and on a simulated exam online, I scored 95 out of 100," he said.
However, not all seniors have the same passion about driving.
Wang Qinjian, a 63-year-old retired electricity maintenance worker, said he will never get a driver's license even though he has the money to learn to drive and buy a car.
"I am too old to drive. Besides, driving a car is so dangerous. I have seen on TV or on websites that many serious traffic accidents have killed people," Wang said.
"I am helping care for my 10-month-old grandson in Beijing, and for my life after retirement, I would like to return to Chenzhou, Hunan province, where I worked, and travel with my colleagues and friends. Public transportation is safer."
Still, the policy adjustment is good news for driving schools.
Eastern Pioneer, a nationwide driving school headquartered in Beijing, is one of the schools that have started to prepare to embrace the new measure.
Wang Tao, who leads teachers at the school, said it is reacting to the new policy and devising tests to prepare older drivers according to the government's requirement. He said that these tests will be about reaction, memory and calculation.
"The pass rate of elderly students in their 60s in our school remains high, and I believe those over 70 can also do well," Wang said.
The number of registered drivers over 60 increased by about 2 million from June 2019 to 14.6 million by September, accounting for 3.2 percent of drivers in China, according to the ministry.
Chen Yuefeng, associate professor of law from East China University of Political Science and Law, said road safety won't be a problem for elderly drivers.
"For people over 70, getting a driver's license requires a health check and rounds of exams, which is hard. Those who are able to pass them can ensure their qualified skills and safety. Plus, nowadays, people aged above 60 or even 70 are healthier," he said.
"Most traffic accidents are caused by reckless and drunk driving, and few are related to sudden illness. From this aspect, elderly people may be more reliable drivers."