Rocket to lift Chang'e 5 moved to launch pad
Share - WeChat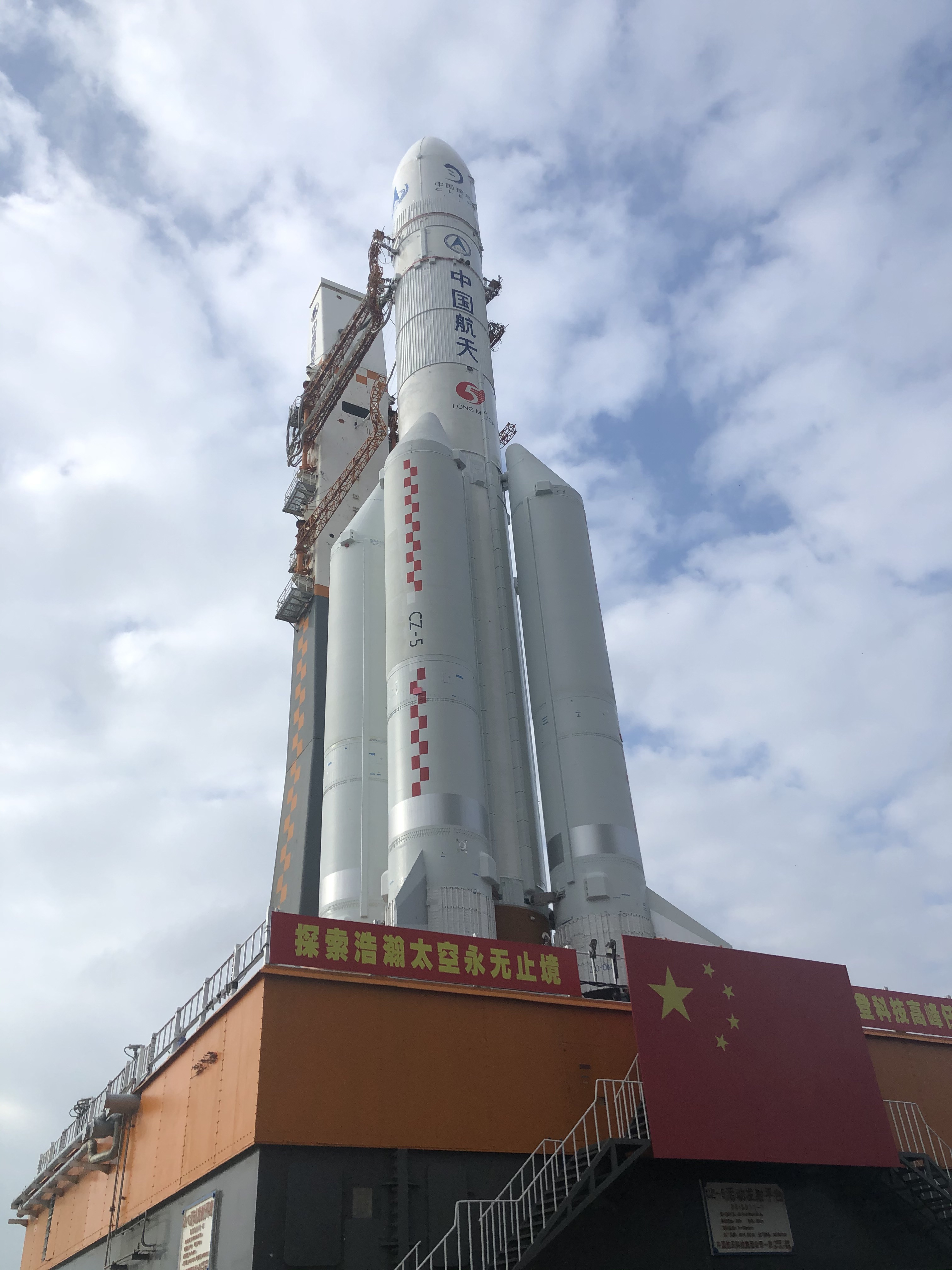 The rocket to lift Chang'e 5, the latest mission in China's lunar exploration program, was moved to its launch pad in the Wenchang Space Launch Center in Hainan province on Tuesday morning, according to the China National Space Administration.
The 57-meter Long March 5 heavy-lift carrier rocket, which weighs about 870 metric tons, was vertically placed on a mobile platform that moved about two hours before transporting the gigantic rocket to a coastal launch pad, the administration said in a statement.
The launch has been scheduled to take place before the end of this month, it noted.
The rocket was transported to a port in Wenchang by ships in late September and was then carried by special trucks to the launch center.
Over the past two months, it was assembled and examined at the center, the administration said, adding that when final checks are done, propellants will be pumped into it.
The sixth mission in the Chang'e program, Chang'e 5 will be one of the most difficult and challenging endeavors China has ever embarked on and will become the world's first space operation in more than four decades to bring lunar samples back the Earth.
Its findings will facilitate scientists' research on the moon's origin and evolution, according to the administration.