Tunnel over 1 km long drilled through on Indonesian high-speed rail line
Share - WeChat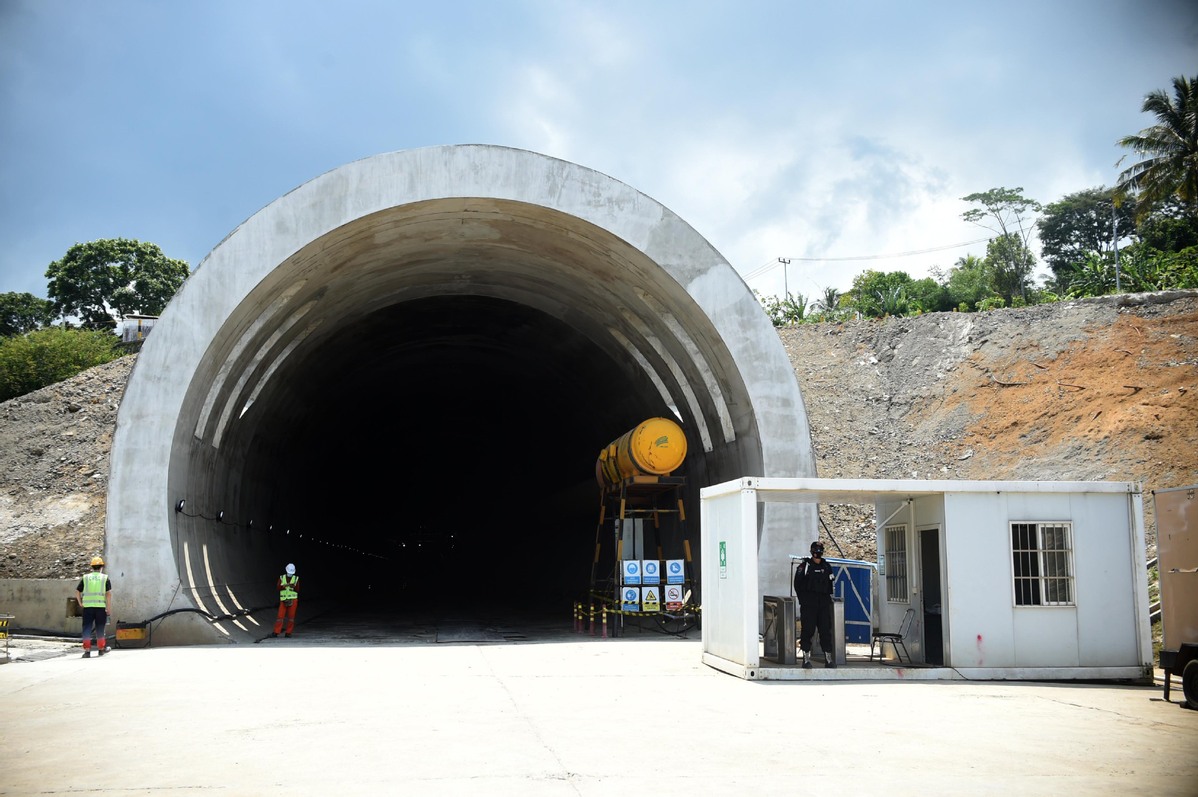 The first long tunnel on Indonesia's Jakarta-Bandung High-speed Railway was drilled through on Sunday, marking a milestone for the project.
The 1,285-meter-long tunnel is the first over 1 kilometer long on the railway, said Miao Zhuang, an engineer who specializes in tunnel design at China Railway Design Corporation, the railway's designer.
Geological conditions meant the construction of the tunnel led to some subsidence, and designers used an innovative method to control it, Miao said.
Other technical methods were adopted by designers to save time and money and to ensure the continued operation of a highway next to the tunnel during construction work, Miao added.
The Jakarta-Bandung High-speed Railway project will have a total length of 142.3 km, with 13 tunnels and a designed speed of 350 km/h. When it is put into operation, the time it takes to travel from Jakarta, Indonesia's capital, to Bandung will be reduced from over three hours to 40 minutes.
Construction of the line started in 2018.